Why Apple Inc. Is Going To Make A Killing On Apple Watch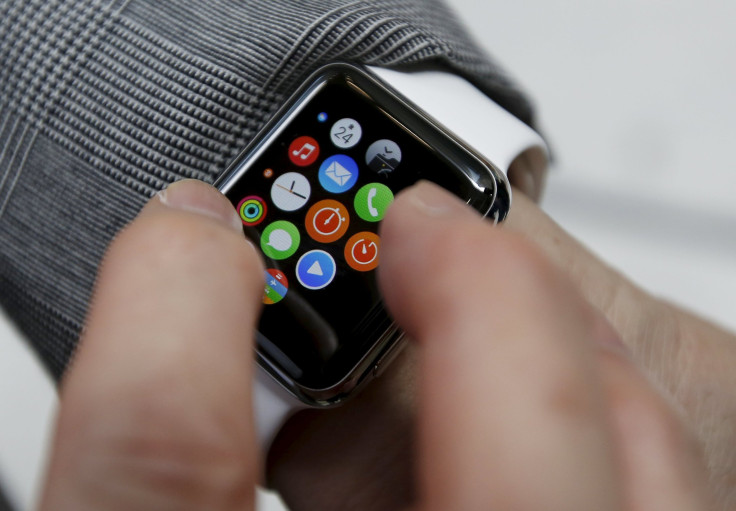 Customers are dropping hundreds of dollars on their Apple Watch. But Apple may be spending considerably less to build it, according to a teardown performed by IHS. The estimated hardware costs of the Apple Watch Sport come in at $83.70, only 24 percent of its sale price, says a preliminary estimate by IHS' Mobile Teardown Handset Intelligence Service. That's 5 percent lower than estimated hardware costs of other Apple devices, which can range between 29 and 38 percent, the firm found.
"It is fairly typical for a first-generation product rollout to have a higher retail price versus hardware cost," said Kevin Keller, senior principal analyst for IHS Technology, in a news release. "While retail prices always tend to decrease over time, the ratio for the Apple Watch is lower than what we saw for the iPhone 6 Plus and other new Apple products, and could be of great benefit to Apple's bottom line if sales match the interest the Apple Watch has generated."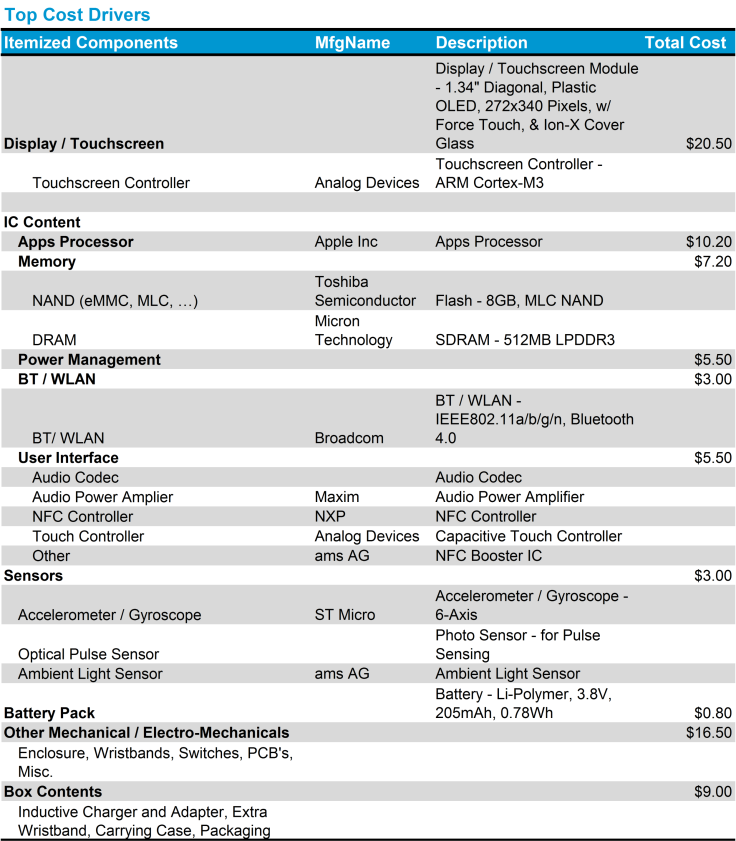 Of all the internal components, the Apple Watch display and touchscreen controller were found to be the most expensive, accounting for $20.50 of the total cost, followed by the S1 chip at $10.20. The enclosure, bands, switches and printed circuit boards (PCBs) were estimated to cost $16.50. This accounts only for the Sport model, since IHS didn't examine the Apple Watch or the Apple Watch Edition. But it's likely that material costs for those watches would come out much higher, due to the material choices, such as stainless steel and 18-karat gold for the casing and sapphire for the display cover.
Though IHS' preliminary teardown gives an estimate of how much the Apple Watch may cost Apple in materials and manufacturing, it doesn't take into account research and development (R&D), logistics, software licensing and other costs incurred within its supply chain, which could drive the total cost higher. Apple Chief Financial Officer Luca Maestri noted that this is likely to be the case with the Apple Watch, which he expects to have lower margins than the company average.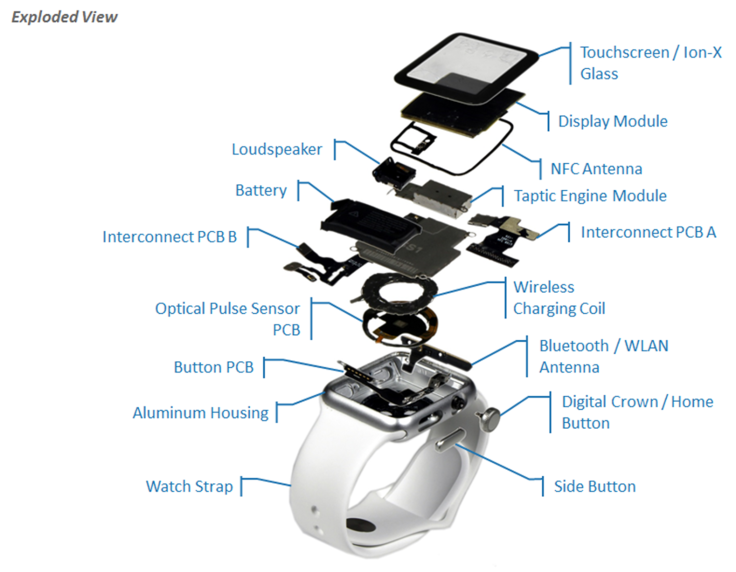 And while IHS' teardown may give onlookers insight into how much Apple spends to build each watch, CEO Tim Cook has been dismissive of most breakdowns performed on its devices by third parties.
"Generally, there's cost breakdowns that come out around our products that are much different than the reality," Cook said during Apple's April earnings call. "I've never seen one that is anywhere close to being accurate."
© Copyright IBTimes 2023. All rights reserved.