Apple Inc. (AAPL) Pulls In $13.6B Profit, Driven By China And iPhone Switchers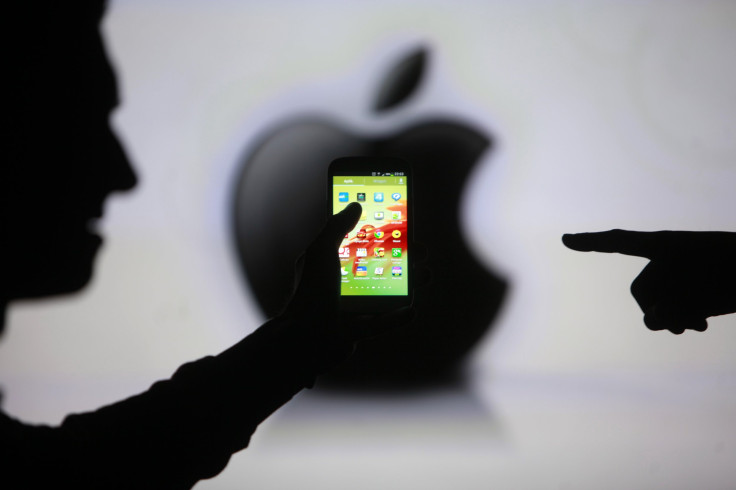 Apple Inc. blew past Wall Street expectations Monday, propped up by people switching to iPhone and strong growth in China. And while it has a new product -- the Apple Watch -- on its hands, it's still the iPhone that brings home the bacon for the company.
Apple Inc. posted earnings of $13.6 billion, or $2.33 per share, on $58 billion in revenue, exceeding analyst predictions of earnings of $12.4 billion, or $2.14 per share, on revenue of $55.9 billion. Apple also beat its own revenue guidance from January, which placed revenue of $52 billion to $55 billion. It's a 27 percent increase on revenue of $45.6 billion from the same period last year.
"We are thrilled by the continued strength of iPhone, Mac and the App Store, which drove our best March quarter results ever," said Tim Cook, Apple's CEO. "We're seeing a higher rate of people switching to iPhone than we've experienced in previous cycles, and we're off to an exciting start to the June quarter with the launch of Apple Watch."
Driving profits were the iPhone 6 and 6 Plus, which continued to do well through the quarter ending in March. It sold 61.1 million iPhones in the quarter, up 40 percent from the 43.7 million sold during the same period in the previous year.
The U.S. may still be Apple's largest iPhone market, but China is quickly closing in, with strong sales coming out of the country, which celebrated Chinese New Year in February. The country came in second to the U.S., pulling in $16.8 billion in revenue, compared to $9.8 billion in the same quarter in the previous year.
Apple's Macs also continued to see marginal growth to 4.6 million units, up 10 percent from the 4.1 million units sold in the same period last year. However, the declining sales of its iPad remain unchanged, with unit sales falling to 12.6 million, down 22 percent from 16.4 million sold in the same period last year. But it's not necessarily a symptom unique to Apple. The tablet market growth over the past two years has ground to a near-halt, IDC reported, and sales of the larger iPhone 6 Plus are thought to be cutting into sales of the iPad Mini. But Cook noted during the conference call that the iPad is facing cannibilization from both the iPhone and its Macs.
"[For the tablet industry] as a whole, it's a much longer replacement cycle than a phone and more expensive," said Michael Walkley, Canaccord Genuity managing director, in a previous interview. "You don't get subsidies from carriers. And so it's proven that consumers are holding onto them longer."
As for the Apple Watch, the company remained mostly quiet about specific sales numbers. However, when Apple CFO Luca Maestri was asked how they fared in comparison to the 300,000 iPad sold on the first day in 2010, he said they were "very good compared to that," according to the Financial Times. While demand continues to outstrip supply, Apple expects to expand Apple Watch sales to more countries in late June.
Apple's fiscal 2015 third-quarter guidance places revenues at $46 billion to $48 billion and gross margins at 38.5 percent to 39.5 percent. As expected, the company also announced plans Monday to expand its capital returns program to $200 billion. Under the revised program, Apple Inc.'s board raised its share repurchase limit to $140 billion up from $90 billion last year. Quarterly dividends will be increased by 11 percent. The next dividend of 52 cents per share will be payable May 14 to shareholders of record by May 11.
"We believe Apple has a bright future ahead, and the unprecedented size of our capital return program reflects that strong confidence," Cook said. "While most of our program will focus on buying back shares, we know that the dividend is very important to many of our investors, so we're raising it for the third time in less than three years."
© Copyright IBTimes 2023. All rights reserved.
FOLLOW MORE IBT NEWS ON THE BELOW CHANNELS