Why Are Other Social Media Stocks Rising On Snap Inc's Earnings Report
As Snap Inc. announced its third-quarter earnings report on Tuesday, its rival social media sites' stock prices trended upwards at a significant clip, in what some analysts attributed to an increase in advertising spending on the platforms, Bloomberg reported.
Snap (SNAP) reported a revenue increase of 52% to $679 million for the quarter compared to Q3 2019. Net loss was $200 million, down from $227 million a year earlier, and operating cash flow improved by $21 million to $55 million for the quarter.
Snap's stock was up over 30% on Wednesday with the news of the earnings, but so was its competitors. Pinterest Inc. (PINS) was up nearly 8% by mid-afternoon while Twitter's (TWTR) shares rose by nearly 8%, and Facebook (FB) saw a stock price increase over 5% at the same time.
According to Bloomberg, two analysts raised their ratings on Pinterest to buy following the release of Snap's results as the company is set to release its earnings report on Oct 28. Both Twitter and Facebook will release their earnings report on the heels of Pinterest just a day later on Oct 29.
Snap's earnings were proof enough for Goldman Sachs analyst Heath Terry, who wrote in a report obtained by Bloomberg that the social media platform's earnings report suggested that "advertiser demand strengthened over the course of the quarter, particularly for smaller platforms like Pinterest, Twitter and Snap."
Bank of America analyst Justin Post echoed Terry's remarks, saying in his report also obtained by Bloomberg that Snap's earnings were "another sign of strong online advertising rebound."
Snap CEO Evan Spiegel said in a statement about the earnings report, "Our focus on delivering value for our community and advertising partners is yielding positive results during this challenging time. We're excited about the growth of our business in Q3 as we continue to make long-term investments in our future. The adoption of augmented reality is happening faster than we had previously anticipated, and we are working together as a team to execute on the many opportunities in front of us."
Shares of Snap were trading at $37.04 as of 3:00 p.m. EDT, up $8.59 or 30.21% while shares of Pinterest were trading at $50.26, up $4.94 or 10.91% at the same time. Shares of Twitter were trading at $50.49, up $4.14 or 8.92% while shares of Facebook were trading at $281.91, up $14.35 or 5.36% also at the same time.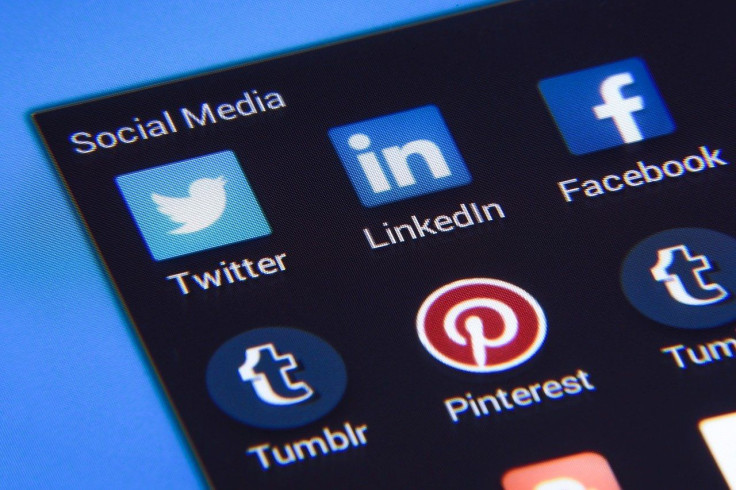 © Copyright IBTimes 2023. All rights reserved.