Why China Is Launching Massive $1.1 Trillion Stimulus Package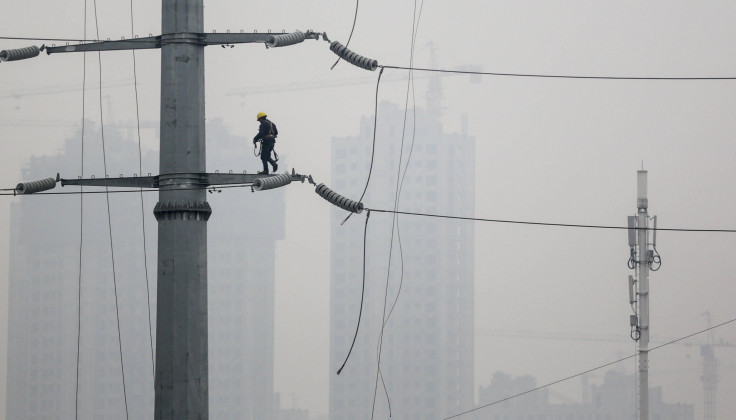 Facing the prospect of the slowest growth since the global recession in 2009, China is about to engage in a massive economic stimulus program. The $1.1 trillion deal would expedite hundreds of infrastructure projects across seven sectors, from mining to health care.
"It's part of China's efforts to stabilize growth, and the news will help to boost market confidence," Julia Wang, a Hong Kong-based economist with HSBC Holdings, told Bloomberg, which cited anonymous sources familiar with the matter. The decision has not been formally announced.
China has been hesitant to resort to such a massive stimulus package because it will worsen the country's debt problems -- its debt is already more than double the $9.4 trillion gross domestic product as of 2013. But efforts to replace stimulus investment with consumption-driven growth has been insufficient.
China faces the possibility of GDP growth falling below 7 percent next year for the first time since the second quarter of 2009. The government has said it needs 7.2 percent annual growth to keep employment steady. China will release its 2014 full-year GDP figure later this month. The figure has been scrutinized in the past for not corresponding with the sum total of the country's provincial GDP figures, raising suspicion the provinces are cooking their books to make their local economies look healthier than they actually are.
In one sweeping move, Prime Minister Li Kequiang's government is expected to approve 300 projects all at once as part of a larger two-year stimulus plan running from 2014 to 2016 that will be administered through the country's National Development and Reform Commission.
This departure from the usual process, where each project is typically approved individually, indicates the urgency the government is placing on boosting economic activity through development projects. The sweeping initiative will be funded by central and provision governments, bank loans, state-owned companies and the private sectors, according to the anonymous source.
© Copyright IBTimes 2022. All rights reserved.
FOLLOW MORE IBT NEWS ON THE BELOW CHANNELS