Ford Targets Tesla With Second Electric Pickup Truck Amid Sold-Out F-150 Lightning
As Ford (F) officially launched production of the F-150 Lightning pickup on Tuesday, CEO Jim Farley dropped some additional news that a second electric truck from the automaker is coming soon.
Farley told attendees at the EV launch event that the second electrified truck would be "different than" the F-150 Lightning and would be produced at its upcoming Blue Oval City plant in Stanton, Tennessee, which is expected to go online in 2025, according to The Drive.
"I wish we could bring you all down there," Jim Farley continued. "But we're already pushing dirt down in Blue Oval City in Tennessee for another electric pickup truck that's different than this one."
The new Stanton plant is a $5.6 billion project that will create about 6,000 jobs, which Ford said will "reimagine" how vehicles are built, the news outlet said.
The F-150 Lightning pickup truck will be produced at Ford's Rouge Electric Vehicle Center in Dearborn, Michigan.
Ford has already sold out of the 2022 model year of the Lightning but has confirmed that it will produce a "next-generation electric F-Series" pickup trucks, The Drive reported.
According to Business Insider, the Lightning hit close to 200,000 orders at the end of 2021. However, Farley said Tuesday that Lightning reservations may not open up again until the end of 2022.
Ford plans to nearly double its production of the Lightning in 2023, moving from a capacity of 80,000 units to 150,000.
Farley also said during the livestream event that Ford plans to build about 2 million EVs over the course of the next two years as it looks to become the world's top electric pickup producer.
"With the huge investments—$50 billion in EVs, battery manufacturing, and our expanded lineup, which you have not seen yet—we plan to challenge Tesla and all comers to become the top EV maker in the world," Farley said, according to The Drive. "That's something no one would have believed just two years ago from us."
Ford will take on Tesla's Cybertruck in the pickup truck market, which is set begining production in 2023.
The F-150 has been the top-selling pickup truck in the U.S. for the last 45 years running, which Ford is betting will be as successful as an electric model as it competes against GM's Chevy Silverado EV, Stallantis' electric Ram 1500, and newcomer Rivian's R1T pickup truck.
Starting price on the 2022 F-150 Lightning pickup truck is just under $40,000 for the base model Pro.
As of Wednesday premarket hours, shares of Ford were trading at $14.81, up 10 cents, or 0.68%.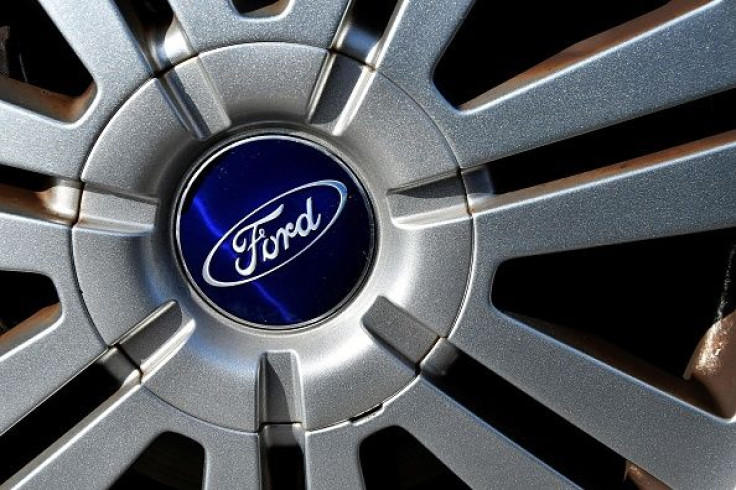 © Copyright IBTimes 2023. All rights reserved.