Why Elon Musk Is Being Called 'Space Karen' After Latest Launch
Elon Musk is being referred to as a "Space Karen" and it isn't for his aerospace prowess as the SpaceX founder. He was trolled on Twitter after claiming his COVID-19 tests were "bogus."
The "Space Karen" reference came after Musk called out the validity of a COVID-19 rapid antigen test. The term "Karen," which has surfaced in recent years, commonly describes a white woman who is perceived to be entitled.
"Something extremely bogus is going on. Was tested for covid four time today. Two tests came back negative, two came back positive. Same machine, same test, same nurse," Musk posted on Twitter.
He was quickly schooled on Twitter by a user about how antigen tests work and their ability to produce inaccuracies based on the speed and cost savings that they offer with their test results.
The user, whose Twitter account says they hold a Ph.D. and is a scientist, told Musk, "Rapid antigen tests trade sensitivity for speed. They return a result in <30 minutes, but can only detect COVID-19 when you're absolutely riddled with it."
But the Twitter user didn't stop at the antigen test education for Musk. She called out the billionaire by saying, "What's bogus is that Space Karen didn't read up on the test before complaining to his millions of followers," referring to his post that said COVID-19 tests were "bogus."
Twitter erupted with the "Space Karen" reference with a series of memes created of Musk as a hypothetical "Karen" in a spacesuit.
One user said that "'Space Karen' has me undone."
Others suggested that the name "Space Karen" was a moniker that was going to stick.
Another said it is the only Musk news they are ever going to share.
The Tesla CEO went on to say that he was getting a PCR test, which is known to be a more accurate COVID-19 test as its results are produced in a lab environment. He said in another tweet that he was experiencing "Symptoms of a typical cold. Nothing unusual so far."
However, his symptoms prevented him from being present at the SpaceX launch on Sunday evening, which sent four astronauts to the International Space Station on the company's privately owned spacecraft.
Musk, who is often outspoken on social media, has downplayed the coronavirus pandemic. In March, he posted a tweet that the coronavirus panic was "dumb."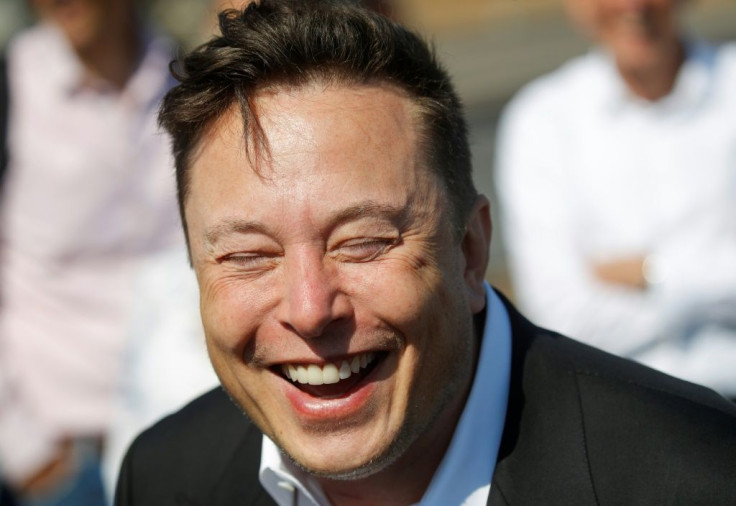 © Copyright IBTimes 2023. All rights reserved.
FOLLOW MORE IBT NEWS ON THE BELOW CHANNELS