How Trump's Transition Of Power To Biden Affects COVID Numbers
The presidential transition process is crucial as coronavirus cases continue to surge across the U.S., according to the nation's leading disease infectious disease expert, Dr. Anthony Fauci.
The White House coronavirus advisor and director of the National Institute of Allergy and Infectious Diseases made the announcement on CNN's "State of the Union" on Sunday night, saying that the passing of power is like "passing a baton in a race."
"You don't want to stop, and then give it to somebody, you want to just essentially keep going." He continued, "It certainly would make things more smoothly if we could do that."
President Trump has yet to concede the election as he enters a legal argument in several key battleground states. This has caused a delay in the formal transition process, blocking President-elect Joe Biden from access to information.
Compounding the issue is a rise in coronavirus cases across the nation, which officials have said could worsen as delays in the transition process continue, NBC News reported. Positive cases of the coronavirus topped over 145,000 new cases on Nov. 14, up 33% from a week prior, according to CNBC's analysis of data from Johns Hopkins University.
In his interview on Sunday, Fauci said about the transition process, "I have been through multiple transitions now, having served six presidents for 36 years. And it's very clear that that transition process that we go through, that time period of measured in several weeks to months, is really important in a smooth handing over of the information."
When asked if working with Biden's transition team now would be a good idea, Fauci said, "Of course."
"That is obvious," he added. "Of course, it would be better if we could start working with them."
Biden and Vice President-elect Kamala Harris have developed a step-by-step plan for fighting the pandemic. They appointed a COVID-19 advisory board last week, which is made up of a team of officials that include former U.S. Food and Drug Administration Commissioner Dr. David Kessler, former Surgeon General Dr. Vivek Murthy, and Dr. Marcella Nunez-Smith, who is the associate dean for health equity research at the Yale School of Medicine.
The U.S. has reported over 11 million positive coronavirus cases and over 246,000 COVID-19 deaths since the pandemic began, according to John Hopkins.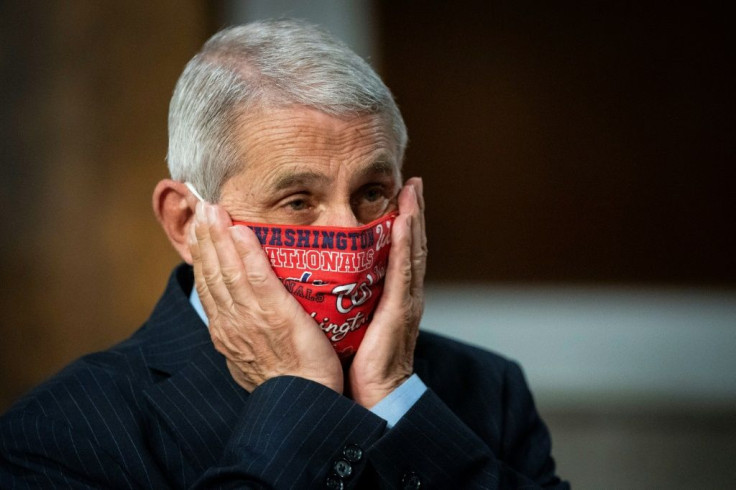 © Copyright IBTimes 2023. All rights reserved.