Why ?Halo 4? Release Could Be The Biggest Yet: Multiplayer Hands-On, ?Forward Unto Dawn? and Plans For Microsoft Surface Tablet [TRAILER]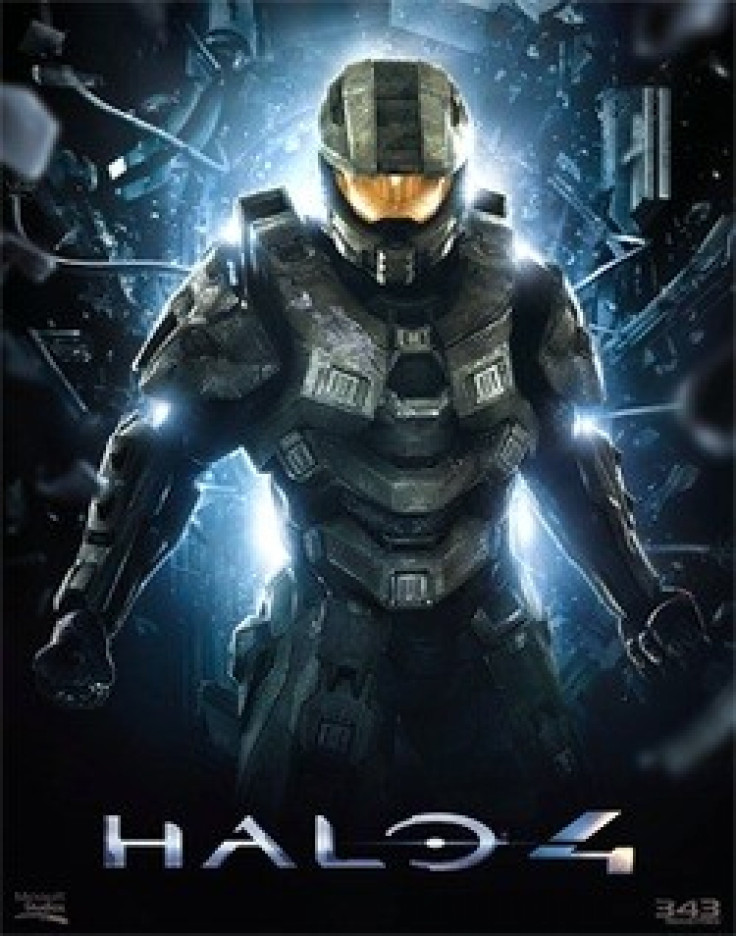 In a sense, Halo has always been the flagship video game for Microsoft since its inception. The sci-fi adventure shooter escorted the company's Xbox gaming console to success when it launched in 2001, so it's no surprise that it will be integrated into the company's first tablet device.
During Venturebeat's Gamebeat 2012, Microsoft executive Don Mattrick revealed that Halo 4 will work with Microsoft's Surface tablet. He didn't elaborate on exactly how the game would work, but Microsoft has showcased demos of Halo 4 using the upcoming SmartGlass technology. As of now, it is unclear if Microsoft will develop an additional version of the game for Surface, or if the game was already created with Surface compatibility in mind. Although little is known, gamers can be sure to expect more than stat-tracking and armor trades.
What this means for Microsoft
It's no secret that Apple has been dominating the tablet industry with its killer line of iPad tablets. But Microsoft has always been more inclined to win over the gaming audience, since it is not only the creator of one of the most popular gaming consoles to date, but it also manufacturers PCs that support hardcore gaming. Integrating Halo 4, one of the most anticipated titles of 2012 , could give the Redmond-based PC producer the edge it needs to establish a presence in the tablet world.
Speculation and predictions about Microsoft's future ventures also indicate that it intends to unify its platforms, and Halo 4 could be the perfect video game title to be the guinea pig to this notion. For example, the upcoming Windows 8 will act as an operating system for both PCs and mobile devices, with a Metro interface available for tablets and smartphones.
The company has also made it clear that it plans to expand the Xbox beyond the gaming industry and have it act as a multi-entertainment platform in living rooms across the globe. With these types of goals in mind, it makes sense that the company would use one of the biggest video game franchises to date to spark interest in its first move into the tablet industry.
Hands-on with 'Halo 4' multiplayer: mods, weapons, and maps
There are many new additions that players can expect in Halo 4, such as the all-new Spartan Ops mode. However, the multiplayer edition of the game will also be seeing some fresh changes, such as the new loadout system. The new character loadouts will allow players to switch out various armor mods and abilities to cater to their specific skills. For example, an assault rifle paired with a shield mod can help rusty or inexperienced players retreat to safety without suffering much damage.
The general consensus is that the mods add something special to Halo 4, although most people weren't able to exactly put their finger on what it was, writes Chaz Neeler, who previewed the multiplayer in Halo 4 for We Got This Covered.
The integration of these mods puts a heavy reliance on team play, and each one plays differently from the other.
Proper use of your abilities is absolutely critical to your team's success, and being able to communicate and use each other's unique skills to your full advantage can be the difference between winning and losing, Neeler writes.
In one of the new Deathmatch modes known as Regicide, the player in the lead has a marker on his head and is visible to every other player on the map.
It felt a bit like Mario Kart since my general strategy was to stay in 2nd place as long as possible in order to keep myself from being hunted, but still be in prime position to squeak out a win at the honor, writes Neeler.
However, this map didn't allow for much strategic gameplay, as Neeler also acknowledged.
In terms of weapons, the Sticky Detonator is a versatile choice. This launches a sticky grenade in an arch and pops open a screen, giving players insight as to where enemies are on the map.
I've already been scheming ways to use it to make cut down on people sneaking up behind me, Neeler writes.
The aesthetics may be the most impressive aspect of the game thus far, with striking visuals and impeccable sounds design enhancing the entire gameplay experience.
'Halo 4: Forward Unto Dawn,' The First 'Halo' Movie
Developer 343 Industries is certainly going above and beyond when it comes to its next Halo release, and Halo 4: Forward Unto Dawn is yet another example of that. The web series will consist of five episodes leading up to the release of the game and will premiere this October. These segments will then be collected, along with an additional 15 minutes of footage, into a 90-minute feature film, the Los Angeles Times reports.
Microsoft will official unveil Forward Unto Dawn at a Comic-Con International panel on July 12, along with an exclusive preview.
We want this piece to do all the things that a game, by virtue of being a game, can't, producer Lydia Antonini said to The Los Angeles Times. When you have real people, you can have real stakes and make connections.
In May, Frank O'Connor of 343 Industries stressed the importance of various entertainment platforms such as comics, novels and action figures, and how they play into the Halo universe.
We will make sure that everything counts, he said to Game Informer. You won't have to consume all this new stuff to understand the 'Halo' game, likewise you won't even have to play a 'Halo' game to understand how the novels work, but they will all feed each other.
Halo 4: Forward Unto Dawn is just another way fans can feed into the Halo universe leading up to the Halo 4 release date on Nov. 6.
© Copyright IBTimes 2023. All rights reserved.