Why January Will Be The Biggest Month Of Shopping Deals For Consumers
Big discounts could be coming to consumers in January as the supply chain challenges that plagued the holiday shopping season shake loose.
The supply chain problems stemmed from a bottleneck of hundreds of container ships in California's Ports of Los Angeles and Long Beach that couldn't offload due to a nationwide shortage of truck drivers.
In an attempt to solve the issue, the Biden administration announced that the ports would move to 24/7 operations to ensure that the holidays wouldn't be interrupted by the supply chain crisis.
However, due to the supply chain issues, many shoppers found empty shelves this holiday season as product shortages pinched retailers who were unable to get their stock of merchandise to fill consumer demand.
This resulted in fewer deals for consumers over the holidays, but now that the backlog of products is making its way to retailers, shoppers are in for a wave of discounts in January that could mean big savings.
Mark Cohen, director of retail studies at Columbia Business School, told CBS News, "This is the age-old problem of inventory liquidation that's going to make itself known in the form of heroic discounting."
"I think that's already started and will pick up in the final days of December when it becomes untenable to ship things. In the face of somewhat of a chill because of Omicron, retailers are starting to dump goods," he added.
Historically Black Friday brings the heaviest of discounts for shoppers, but this year proved to be light on deals for consumers.
Karthik Bettadapura, CEO of retail data and pricing analytics firm DataWeave, told CBS News that discounts were down in November for many products.
According to Bettadapura, only 8% of electronics products were discounted, down from 13% the previous year, and only 3% of furniture items were discounted on Black Friday compared to 26% in 2019.
But retailers are expected to make deep cuts to prices on many products as they make room for arriving spring merchandise, discounting merchandise such as sweaters, boots, and coats.
"I'm seeing increasingly frantic last-minute offers at deeper discounts on the internet all built on the view that we have to sell this stuff now because anything we hold over will lose a substantial amount of its value," Cohen told CBS News.
Greg Buzek, the founder and president of research and advisory firm IHL Group, said shoppers will likely see discounts two and half weeks after Christmas after retailers expect shoppers will have spent their holiday gift cards.
"It won't go straight to discount because retailers know there are a huge number of gift cards out there, so there is no reason to go crazy and do discounts early on. After is when you're going to really see it," Buzek said.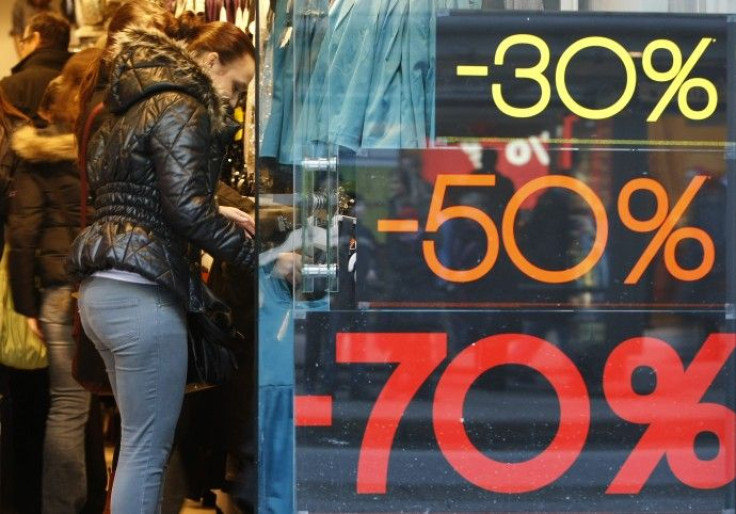 © Copyright IBTimes 2023. All rights reserved.