Why San Bernardino? Before Inland Regional Center Shooting, California City Had History Of Violence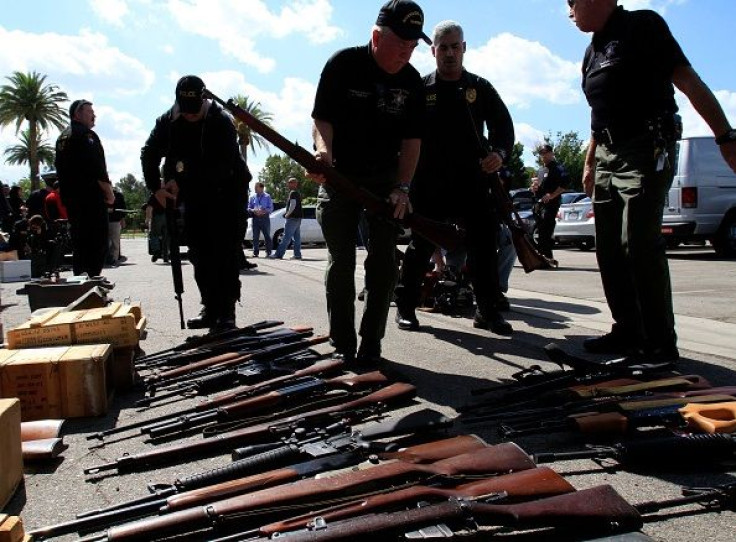 While reporters flocked to San Bernardino, California, in the wake of Wednesday's shooting at a social services center, and social media erupted in condolences, it was hardly the first time the city had been rocked by violence. The inland community has been plagued by shootings and calamities for years.
In the 1990s, the city experienced as many as 80 to 90 homicides per year when it was known as a "murder capital," said Lt. Richard Lawhead, a spokesman for city's police department, the Los Angeles Times reported last year.
The California city -- located about 60 miles from downtown Los Angeles -- has a population of roughly 213,000 and is 51.7 percent Hispanic or Latino, according to 2014 Census data. In recent years, San Bernardino has been slammed with some tough times. It filed for bankruptcy in 2012, and saw its law enforcement budget slashed. In 2009, the city had 350 officers, but by 2012 it had only 232 officers.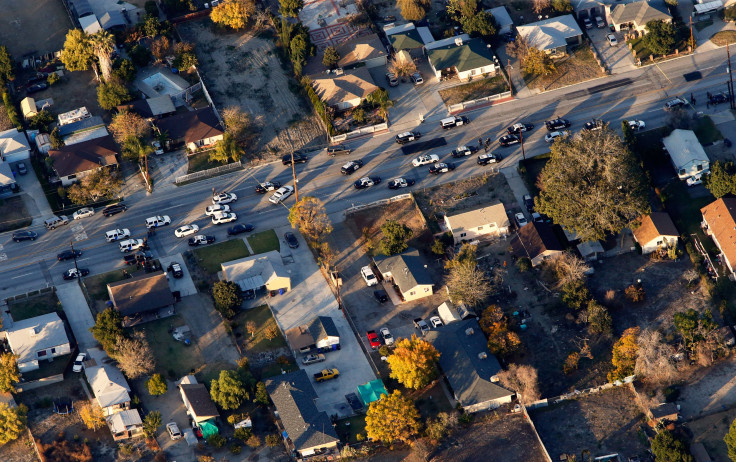 "We've got everything working against us," Lawhead told the Los Angeles Times in 2014.
With one of the largest parolee populations in California and a reputation as a haven for gang members with ties to Los Angeles, San Bernardino seems to have been teetering on the edge for years. The city saw 47 homicides in 2012, 45 in 2013 and 31 by July of last year. On Neighborhood Scout -- a website that provides data for every city and neighborhood in the United States -- there are 46 murders annually in San Bernardino, 108 rapes, 863 robberies and 1,184 assaults. Neighborhood Scout ranked the city as safer than only 5 percent of all cities in the United States.
© Copyright IBTimes 2023. All rights reserved.