Why System Integrator (SI) Companies are Strategic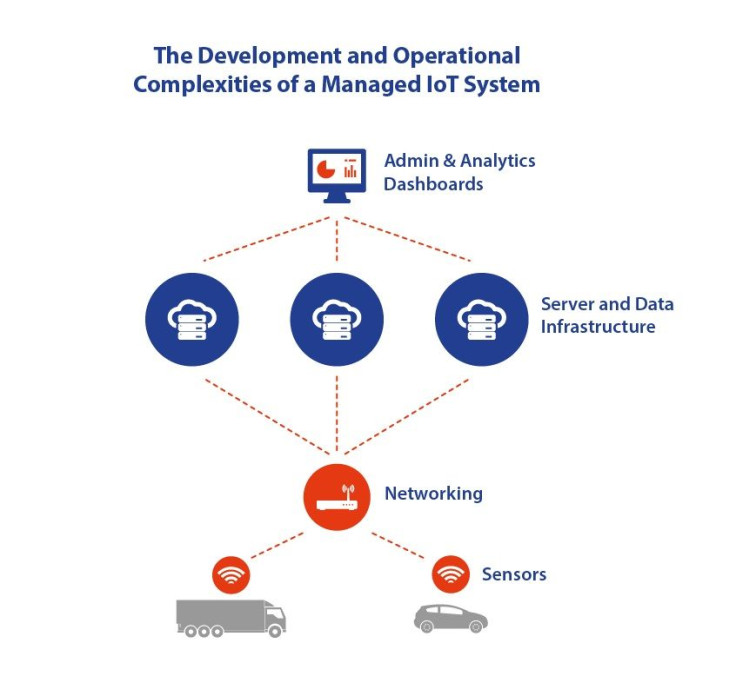 As enterprises embark on their digital transformations and EExO (Enterprise Exponential Organization) projects, the challenges they face are immense. Yet there is one player who is strategic in all projects as companies move to new product offerings and supporting applications while being necessarily encumbered by legacy applications. Who? System integrators.
The digital revolution hatched in the 1950's, but really took off as the new millennium experienced the arrival of Google, Facebook, YouTube, and other big players and new ideas proliferate such as Skype instant connecting with people around the world and the eponymous iPhone. Now twenty years later, legacy companies are the norm still struggling to adapt to the major technological revolution we live in. System integrators are strategic during the planning and execution of judicious paths to the desired digital state.
Why are SI Companies so strategic? What types of companies should you consider when the time comes to select a partner for your next transformative endeavor?.
"Any company designed for success in the 20th century is doomed to failure in the 21st."
― Salim Ismail, Exponential Organizations: Why new organizations are ten times better, faster, and cheaper than yours
The Digital Landscape's Horizon
Gartner's "Top 10 Strategic Technology Trends for 2020" are:
Hyper automation
Multi-experience
Democratization of expertise
Human augmentation
Transparency and traceability
Empowered edge computing
Distributed cloud
Autonomous Things
Practical blockchain
AI security
Gartner's top 10 emerging strategic technologies are superior to legacy systems, but can larger enterprises and mid-sized companies abandon their legacy technology assets and buy all new and shiny disruptive technologies? In some cases this may be possible, but in most cases, it is just not a possibility. The albatross of legacy applications has and will continue to thwart company's efforts to renovate technologically. This is especially true of those new to innovation. But, companies that create the right culture, educate their leadership and personnel, and engage in the right models and tactics, can prevail in spite of dragging legacy data and processing along on the journey.
How can companies facing these struggles move toward realizing a strategy of empowering technologies in a planned and gradual manner?
System Integrators Declare Strategic Choices
System integration engineers and SI services companies are the answer. They help companies envision the strategic plan for more revolutionary technologies. Then they present informed choices to piece together the architecture, data, and other systems decisions considering limitations of legacy systems. Without an SI team, the choices for moving forward are to call it quits or abandon the old and buy the new. This is especially true in the industrial world, but it also applies to every industry. For example, as the need to replace capital-intensive machinery used to manufacture cars arises, industrial automation integrators are the engineers that create and improve automation and integrate the new machines and supporting systems with legacy.
According to Omar Vega from Vates a system integrator company in the US and Latin America, whether companies invest in custom product development or purchase off-the-shelf products, system integrators will be necessary in any project. Having a capable technological partner is critical so they can focus on the business.
Almost all system integration projects require a team of diverse engineers with the following specialties:
Software Engineering
Computer Vision
Internet of Things (IoT)
Data Science
Machine Learning
Artificial Intelligence
Cloud
Security
Robotics and Automation
According to Cesar Martinez from INTEL Corp,
The System Integration services play an increasingly important role here, whether in a new IoT solution implementation or in the integration of the IT infrastructure services provided by SI companies are strategic to solve the aforementioned problems and achieve scalability in the Industry.
Agustin Caversasi from Deep Vision AI, computer vision technology company dedicated to facial recognition and vehicle recognition software states, "system integrators are strategic in companies since they can leverage existing hardware and assets and integrate them with empowering software solutions. System integrators save the company money since they leverage existing assets and integrate them with powerful software solutions. Changing a whole monitoring system with new and avantgarde technologies is a possibility but you can also integrate your current system with powerful AI based software and avoid spending a fortune."
Partnering with a System Integrator Company
Choosing a system integrator is an important decision since they are strategic partners.
It is important to understand the tasks at hand and choose a company that has experience resolving similar problems
Referrals and NPS (Net Promoter Score) - System integration is a service and therefore choosing a company with a long list of references is key. One is not enough and it is important to check all the references. Now just like people are not perfect, nor are companies. Understanding what they do well and poorly are equally important. Know their faults and choose to accept them or not before you start your relationship.
Leadership and culture - Meeting and getting to know the company's leadership and culture are key. "Culture eats strategy for breakfast", a phrase originated by Peter Drucker.
HR Branding - choose a company where talent is dying to work for. Does your system integrator attract the best talents?
Go Senior not junior - Choose a senior team of engineers. Junior resources may be more affordable but senior resources will save you headaches and money.
When to choose a Mid-sized system integrator company vs global system integrator company?
Global system integrators have been around for a long time and offer the following benefits
Staff available worldwide
Lots of diverse resources
Experience working with other big companies
However that being said, they might not be a great fit for middle to large sized companies since they
Can have expensive rates
Inflexible choosing to follow their own methodologies and processes
May not be interested in working with your company if you are not a Fortune 500 enterprise
May lack creativity and innovation proving to be too conventional
Mid-sized system integrators have the following benefits:
They work well with mid-sized companies and large companies
They are frequently hired by global companies so they are accustomed to working with larger companies as well and have greater flexibility and diverse experience and talents.
Mid-sized systems integration companies are most often more flexible, creative, and innovative.
Are open to working with non-global companies as well as global companies
Attract aspiracional and disruptive engineers. Because their company culture foments innovation, out of the box thinkers want to work here because they can make a difference. Following "convention" is taboo in these kinds of companies
Typically they also have faults such as:
Their proposals may seem radical and high risk
Slower to recruit than global companies
They have some credentials but not a long list of expensive certifications
Their staff might not have the right credentials but they may make up for it in innovation.
List of Mid-Sized System Integrators
Some examples of proven mid-sized systems integration companies include:
Vates
Automation Plus
Informatica
Qualex Consulting Services
Kinetech Cloud
ASPDG
Intricity
Clarcat
Entitech
List of Global System Integrators
Some examples of proven global systems integration companies include:
SADA Systems
Infosys
Polytron
Capgemini
Wipro
Tata Consultancy Services
Deloitte
Pricewaterhouse
Cognizant
HCL
Accenture
"as technology brings us a world of abundance, access will triumph over ownership."
― Salim Ismail, Exponential Organizations: Why new organizations are ten times better, faster, and cheaper than yours
EExO projects and other digital transformation efforts are essential to be competitive in today's markets. The path toward what to transform and how is daunting with so much invested in legacy systems yet 5G, AI, machine learning, and IoT changing the way consumers expect their applications and devices to serve them. There are no easy decisions.
System integrator companies are key to evaluating and determining the most efficient, cost-effective, and highly functioning technologies and their interrelationships with one another. Redesigning systems and architectures to respond to the change in companies business models is one of the many challenges they face. Identifying and onboarding strategic technologies and partners is the other major challenge they face. Choosing strategic resources like the right systems integration company is the way forward.
FOR FREE to continue reading
✔️ Unlock the full content of International Business Times UK for free
offer available for a limited time only
✔️ Easily manage your Newsletters subscriptions and save your favourite articles
✔️ No payment method required
Already have an account?
Log in