Why US Export-Import Bank Backs Australian Billionaire Heiress Gina Rinehart; Here Are Some Of The Major Ex-Im Bank Deals For 2013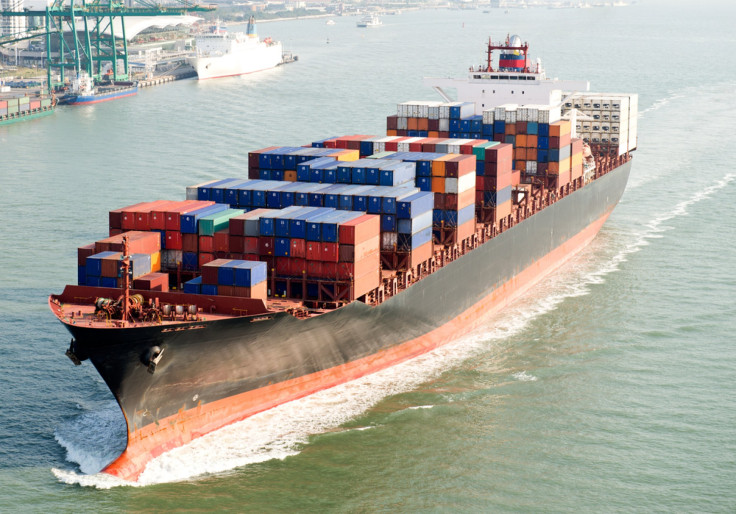 Heavy equipment maker Caterpillar Inc. (NYSE:CAT), General Electric Company (NYSE:GE) and Atlas Copco AB (STO:ATCO-A), a Swedish industrial holding company, are the latest beneficiaries of credit financing from the U.S. Export-Import Bank.
The federal government's export-promoting agency said Thursday it would extend $694.4 million in loans (backed by the full faith and credit of the U.S. taxpayer should the lending go sour) to Australia's Roy Hill Holdings.
The mining giant controlled by Australian heiress Gina Rinehart is trying to shore up $6.2 billion in capital before the end of the year to fund a massive $8.9 billion iron ore project in Pilbara, a mineral-rich region in the arid western part of the country. The announcement came two days after the Korea Export-Import Bank committed $1 billion to one of the world's largest financing deals to fund a private project, reported The Australian on Saturday, local time.
This is one of the larger Ex-Im financing offers this year, especially excluding the megadeals in which the U.S. extends credit or loan guarantees to foreign airlines to buy U.S.-made airplanes and engines, primarily from The Boeing Company (NYSE:BA) and GE, the largest U.S. aircraft engine maker.
For example, the Ex-Im Bank approved in March a $1.1 billion financing deal to Jakarta-based Lion Air, Indonesia's largest privately held carrier, to purchase a fleet of Boeing 737-900ER extended-range jets manufactured in Renton, Wash. The deal guarantees the financing provided mainly by Apple Bank for Savings in New York. Should the deal go sour, the Ex-Im bank would cover the losses. If Lion Air makes good on the deal, the Ex-Im Bank makes money for the U.S. government.
So is the U.S. Export-Import Bank a tool to promote U.S. goods and services abroad or a market-distorting, taxpayer-backed contrivance of corporate welfare?
Providing beneficial lending treatment, either by guaranteeing a private bank's loan or directly lending to a company, seems to reek of taxpayer-backed favoritism extended, in this case, to a company owned by an Australian billionaire. On the other hand, it means jobs for American workers at Caterpillar and GE who will make and sell the mining equipment that would not be sold if Roy Hill backed out of the project.
Supporters say export credit financing levels the field against countries that directly subsidize their companies in the global marketplace. And they also point out that whether or not the U.S. ends export credit financing, which was established in 1934 under President Franklin D. Roosevelt to promote U.S. goods and services abroad, other countries will continue extending publicly backed loan guarantees and financing deals to foreign governments and companies to buy thir own privately made goods and services. But critics of public-sector involvement in private enterprise say export credit financing amounts to, as the conservative Heritage Foundation describes it in 2012, "dubious lending practices to foreign entities."
The U.S. airlines agree, at least when it comes to funding the sale of wide-bodied jets to their competitors abroad. In June, the U.S. Court of Appeals in Washington, D.C., struck down attempts by Atlanta-based Delta Air Lines Inc. (NYSE:DAL) to block the Ex-Im Bank's financing deal with Air India for the purchase of U.S.-made jets.
"ExIm subsidizes [competing foreign carriers] by providing U.S. government guarantees, which lower their borrowing costs and gives them a competitive advantage over U.S. airlines on international routes," said a statement from Delta earlier this year in response to an article in Forbes magazine suggesting the company generally opposes Ex-Im Bank activities. "This harms U.S. airlines and our employees. The Bank's subsidization of our foreign competitors has tripled since 2008, and now is about 60 percent of the dollar amount of the Bank's financings."
But the airline added: "Delta does not object to the work of the Bank generally. We support the work it does to level the playing field for U.S. companies against government-subsidized foreign competitors."
Under the current legislation authorizing Ex-Im Bank activities, Congress included a clause urging the U.S. Treasury to initiate and pursue negotiations "to substantially reduce, with the ultimate goal of eliminating, subsidized export financing programs and other forms of export subsidies." It specifically mentions that the U.S. should pressure other major exporting countries to end state-sponsored beneficial financing for large commercial aircraft.
In addition to extending competitive financing with extended repayment terms better than what are typically offered by regular banks or private investors, the Ex-Im bank also offers guarantees to U.S. companies to fulfill export orders, which can be used as collateral for private lenders, offers export credit insurance against exporters that don't get paid from buyers overseas, and extends credit to buyers to help them match credit terms offered by competitors abroad.
The Ex-Im Bank makes money on financing fees and hasn't required a taxpayer bailout since 1987, when it needed $3 billion to cover losses. In other words, the Ex-Im Bank's activities are not 100 percent risk-free but are usually a net gain for the U.S. Treasury. In the bank's fiscal year 2013, which recently ended, it extended $27 billion in financing and loan guarantees and made $1 billion for the taxpayer.
Despite the consistent returns, critics point out that if the Ex-Im Banks was bailed out once, it could happen again. And opposition to export-related credit financing centers around a fundamentalist perspective regarding capitalism: that the public sector has no legitimate role in any private enterprise.
Even U.S. President Barack Obama seems to flip-flop on the issue. When he was campaigning for president he called the Ex-Im Bank "little more than a fund for corporate welfare," expressing the sentiments of the more leftist members of his constituency that decry public subsidies for large, profitable companies. Then, last year, the president authorized extending the bank's lending authority by 40 percent, to $140 billion, lauding the bank's activities.
Here's a summary of some of the major (and a few minor) beneficiaries of Ex-Im Bank authorizations since the start of the calendar year.
Lagos, Nigeria and W.S. Darley & Co.
The country's capitol received a $15.7 million direct loan to buy 32 fire trucks from the Itasca, Ill.-based manufacturer.
Republic of Ghana and Americaribe Inc.
The Ex-Im Bank has made sub-Saharan Africa a major focus of deals in recent years. Americaribe is a Miami-based subsidiary of France's Bouygues SA (EPA:EN) that is involved in the design, engineering and construction of health care facilities. It will benefit from the $155.4 million direct loan to Ghana to expand a hospital in the capital city of Accra.
Hispasat Canarias S.L.U. and Orbital Sciences Corporation
The Madrid-based satellite operator, the eighth-largest in the world, will benefit from $87.1 million in U.S.-guaranteed loans from France's Credit Agricole SA (EPA:ACA) and other European lenders to purchase a satellite from the Dulles, Va.-based space-systems designer and manufacturer.
Grupo Metal Intra S.A.P.I. de C.V. and Suniva Inc.
The Mexican prefabricated-building manufacturer will get a $780,000 10-year loan backed by the Ex-Im Bank to finance putting solar panels on the roof of the company's headquarters in the city of Queretaro. Georgia-based Suniva will provide the photovoltaic solar modules.
Old Orchard Foods, LLC of Kernersville, N.C.
The maker of Miss Jenny Pickles received Express Insurance from the Ex-Im Bank, which insures against foreign-buyer nonpayment. The company is exporting its jarred pickles product to China's mainland. The bank will cover losses if buyers in China stiff them on receivables. The insurance is important because small businesses can acquire loans more easily if lenders know they're insured against nonpayment.
Cerro de Hula Wind Farm and Gamesa Wind US, LLC
The Honduran wind-power project received a $28.6 million direct loan to buy wind turbines from the Trevose, Pa., tech firm.
El Al Israel Airlines Ltd. and Boeing
The Israeli carrier received $190 million in financing to modernize its fleet with Boeing 737-900ER jets.
Sai Maithili Power Company Private Ltd. and Miasolé
Sai Maithili is a Rajasthan, India-based solar company. The Ex-Im Bank gave it a $9 million loan to buy thin-film solar panels from Miasolé of Santa Clara, Calif.
VRG Linhas Aereas S.A. and Delta TechOps
The Brazilian airline received a $45.5 million loan guarantee to support the export of engine maintenance services provided by the Delta Air Line subsidiary.
Oyu Tolgoi LLC and numerous U.S.-based companies
The U.S. offered a $500 million direct loan to the Mongolian company developing the massive open-pit copper, gold and silver mine 550 kilometers south of Ulaanbaatar. The project will benefit numerous companies in Arizona, Colorado, Illinois, New York and Texas.
The Milestone Aviation Group Ltd. and Sikorsky Aircraft Corporation
Milestone, the Dublin-based aircraft leasing company is buying S-92 helicopters from the Stratford, Conn.-based helicopter manufacturer with a $187.4 million capital-markets bond guarantee.
Asia Satellite Telecommunications Co. Ltd. and Space Systems/Loral LLC
The U.S. is providing a $343.3 million direct loan to the Hong Kong-based satellite operator to buy two communications satellites from Palo Alto, Calif.-based Space Systems/Loral.
Port Harcourt, Nigeria, and Offshore Liftboats LLC
A $19.9 million loan guaranteed by the U.S. government went for the purchase of one used liftboat from the Cut Off, La.-based maker of vessels used in offshore construction and maintenance.
Ethiopian Airlines, GE and Boeing
The Addia Ababa-based carrier is benefiting from the $130 million financing package to support the purchase of Boeing long-rage aircraft containing GE-made engines.
Transnet SOC Limited and GE
The South African freight rail, port and pipeline infrastructure company received $108 million in financing to buy 53 locomotives manufactured by GE.
Space Communication Ltd. and Space Exploration Technologies (SpaceX)
The Israeli satellite communications firm received a $105.4 million loan from the U.S. to use the Hawthrone, Calif.-based space-transport company to launch a communications satellite to serve Central and Eastern Europe and the Middle East.
Petroleos Mexicanos (Pemex) and numerous U.S. companies
The U.S. is providing $1.5 billion in export financing to provide goods and services to the Mexican national oil and gas company. The Ex-Im Bank says the deal will benefit companies in about 10 states that provide products or support for drilling activities.
Abengoa and The Dow Chemical Company (NYSE:DOW)
The Ex-Im Bank authorized two direct loans totaling $33.6 million to this Spanish solar power company to acquire heat-transfer fluid from the chemicals giant for projects in Spain and South Africa.
Inversiones Eolicas de Orosi Dos S.A. and Gamesa
A $61.1 million direct loan to the Costa Rican wind power company will benefit Gamesa, a wind-turbine manufacturer in Fairless Hills, Pa.
Star Refineri A.S. and numerous U.S. companies
The Ex-Im Bank authorized a $640.7 million direct loan to the Turkish energy concern to buy U.S. made oil refinery equipment and support.
--
(Note: Container ship photo by Shutterstock.com.)
FOR FREE to continue reading
✔️ Unlock the full content of International Business Times UK for free
offer available for a limited time only
✔️ Easily manage your Newsletters subscriptions and save your favourite articles
✔️ No payment method required
Already have an account?
Log in
© Copyright IBTimes 2023. All rights reserved.