Wii U Release Expected To Reach 4M Sales In Early 2013: Why Analysts Think Nintendo's Console Will Fail [SPECS]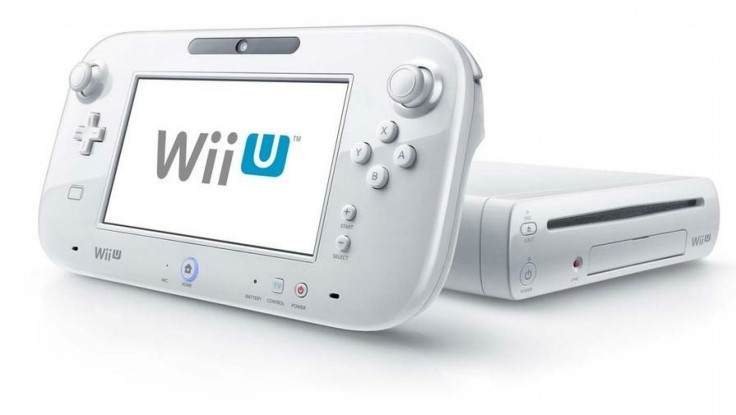 Nintendo is expected to push out between 4 million and 5 million Wii U units during the gaming console's launch period, ComputerAndVideoGames.com reports.
The video game company has forecast that it will ship approximately 10.5 million Wii and Wii U consoles combined during the current fiscal year. In the April-June quarter, Nintendo sold 710,000 Wii units, as its quarterly earnings report indicated Wednesday. Nintendo typically makes most of its money from console sales around the holiday season, which lines up with when the Wii U is expected to launch.
Piers Harding-Rolls, lead games analyst for HIS Screen Digest, told CVG told that 4 million unit sales during fiscal 2012 "is achievable but depends on launch price and timing."
However, he said the biggest concern for Nintendo should be how the Wii U release will affect its predecessor's sales.
"The big question is the extent of cannibalism of Wii sales by the Wii U," he said. "Our assumptions are that Nintendo will ship 6.5 million Wii systems in the current financial year, and about 4 million Wii U systems into retail. As such I think Nintendo's overall target of 10.5m console units is pretty neutral."
Harding-Rolls did add that he doesn't think the Wii U will match the success of the Wii.
"In general, my outlook is that Wii U console sales will not replicate the success of the Wii," he told CVG. "Aside from more intense competition from various other connected devices, the Wii U second-screen dynamic is a more complex consumer proposition compare to the Wii and is much harder to market."
Michael Pachter, a renowned gaming industry analyst with Wedbush, shares this sentiment, telling Edge that he doesn't have high hopes for the Wii U.
"I don't get it," he said. "I think that essentially this is a solution in search of a problem. I mean, somebody had an idea-'let's make the controller a tablet'-and there aren't many games that are going to take advantage of that."
He added that Nintendo's lasting impression in the gaming industry isn't going to be enough to grant the Wii U success.
"I don't think [Nintendo] suck-I just think that they really believed that, 'if we're still novel, everything we do will work.' This isn't going to work."
Recent rumors suggest that the Wii U release date could come this November, as backed by a leaked Game Stop memo that surfaced online. The document listed 14 games that will be released in mid-November, with the earliest release date being Nov. 14. Since previous Nintendo releases have launched in that month, it is possible that the Wii U could hit shelves in November 2012.
A publishing source has also told CVG that the Wii U's European release date is slated for late November, but that could be pushed into early December. Another factor that supports the argument for the Wii U's release in that month is that early 2013 brings a plethora of new game launches. In order to bounce back from this quarter's lackluster profits, third-party titles will be a big part of holding Nintendo's fan base. Launching the Wii U in November will allow the company to establish a presence in the market way in advance of other next-generation console releases.
Big name publishers such as Ubisoft, EA and Warner Bros. Interactive have announced that they will be releasing titles for the Wii U, with "Assassin's Creed 3," "FIFA '13" and "Batman Arkham City: Armored Edition" launching. There have also been speculations that Treyarch and Activision will release "Call of Duty: Black Ops 2" for the Wii U, as Digitaltrends recently reported that Activision demanded a Pro Controller be made for the game.
"Activision never said anything to me, but I know that for big games like 'Call of Duty' they said, 'No we're not putting it on there if you don't give us a conventional controller,'" analyst Michael Pachter said to Edge. "So [Nintendo] gave in."
The Wii U's specs are said to only be as powerful as the current-generation Xbox 360 and PlayStation 3, but to Nintendo President Satoru Iwata, that doesn't matter.
"Being first in the next-generation race is not important at all," he said to Gamasutra. "One of the reasons we believe this is the time for Nintendo to launch the Wii U it's going to be important for the world."
For the Wii U, it's all about the price.
"The pricing of the Wii U is going to be one of the most important elements when it is going to be launched," Iwata also said in the interview. "Wii U is going to be launching in a different environment than when the Wii was launched. Also, the involvement surrounding [mobile and social] businesses is different than several years ago."
The Wii U is to include Near FIeld Communication and features video outputs of 1080p, 1080i, 720p, 480p and 480i. A multi-core microprocessor, allegedly a custom 45nm chip with embedded DRAM, will power the device according to WiiUSpecs.com.
© Copyright IBTimes 2023. All rights reserved.
FOLLOW MORE IBT NEWS ON THE BELOW CHANNELS