Growth Of Enterprise Ethereum Alliance Foreshadows Blockchain Gold Rush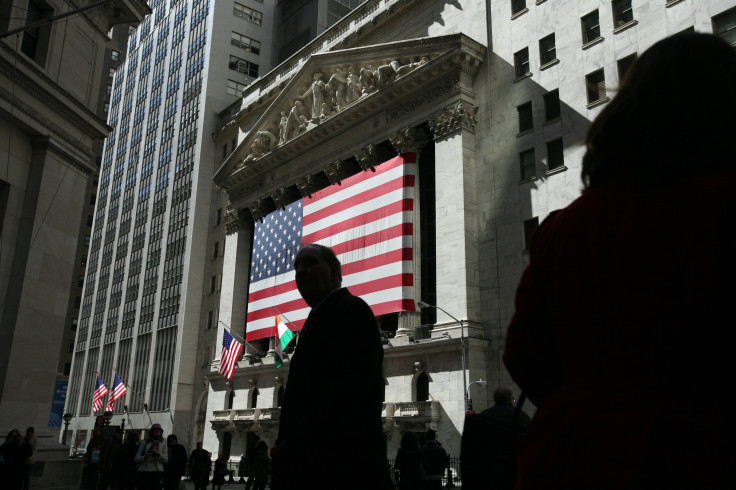 The Enterprise Ethereum Alliance announced Monday more than 86 companies joined its network of blockchain innovators, including the National Bank of Canada, Samsung SDS and the San Francisco Stock Exchange. The EEA is the leading corporate gateway into the world of blockchain. Its founding members include Microsoft, JPMorgan Chase, Intel and Wipro, just to name a few. Although blockchain technology is still in its infancy, there is rampant adoption and integration across the tech industry, from startups to corporations.
Among fintech veterans, the EEA already has a reputation for pragmatic collaborations where members wiggle around the red tape to get things done. "We still have a few hundred potential members waiting on the waiting list," Matt Spoke, CEO of the blockchain startup Nuco, said at Consensus 2017 in New York on Monday. "You won't get much as an observer. You'll get more value as a participant. ... Everything is built around incentivizing members to actively participate."
Read: Why Startups Are Raising Cryptocurrency
Along those lines, JPMorgan quickly moved from private talks to a public partnership with Zcash, a cryptocurrency with more privacy features than bitcoin. Forbes reported Monday that Zerocoin Electric Coin Co., the firm behind Zcash, plans to add Zcash's privacy technology to JPMorgan's blockchain system, Quorum.
Critics of the Ethereum gold rush say blockchain is widely misunderstood, which is definitely true, and that privacy concerns create a major barrier for enterprise companies. JPMorgan's new project may resolve many of those discrepancies between public and private ledger distribution.
"Until now, blockchain technology's lack of privacy and confidentiality has been a major obstacle to adoption," Zcash chief operating officer Jack Gavigan told Forbes. "By combining the zero-knowledge security layer (ZSL) with Quorum's private smart contracts, that obstacle is removed for many use cases, ranging from simple equity trades to complex derivatives."
Amber Baldet, Blockchain Program Lead at JP Morgan, unveiled a live demo of the Quorum open-source platform at Consensus 2017 on Monday. She said internal departments are already using Quorum for payments. It won't be long until JPMorgan offers blockchain contracts and scalable financial services for external clients too.
"Corporate and investment banking, global scale financial applications," Baldet explained during the demonstration. Even though the project is still in development, Quorum is an open source system and these experiments are having a wider impact on the Ethereum community. "What we've seen is an ecosystem emerging that really doesn't have anything to do with what we're doing at JPMorgan," Baldet said. "It's really cool."
For example, Spanish banking giant Banco Santander is already using Quorum. John Whelan, Banco's director of innovation, described Baldet as "the genius" pushing banks forward into the future. "It's great to see the privacy components coming together," Whelan told International Business Times. "In financial services, the privacy of a financial transaction is not only important from a business point of view, it's also mandated by regulators."
Read: How Women Are Building The Future And Promoting Diversity With Blockchain
Blockchain technology is generally decentralized and values public, anonymous transactions over accredited options. Some major financial institutions are experimenting with private blockchain solutions. For example Nasdaq and Citi also announced Monday they are integrating blockchain technology into their internal systems. JPMorgan's project is more along the lines of technology being developed by IBM, offering unique combinations of both public and private options. "Which is different from the bitcoin or Ethereum system," Whelan said.
In the back rooms of the New York conference, Wall Street veterans gossip about making millions over the next few weeks from cryptocurrency investments. Mashable reported the price of bitcoin passed $2,000 on Monday. Ethereum's ether tokens are now reportedly valued at around $180, a 1,400 percent rise compared to three months ago. Meanwhile, professional groups like the EEA are taking that growth from investors' private bank accounts to mainstream enterprise. "We're not about top-down structure," CME Group blockchain leader Sandra Ro said at the New York conference. "The working groups themselves are the real engine."
© Copyright IBTimes 2023. All rights reserved.