Will Cesc Fabregas Feature as a Barcelona Player in FIFA 12? [Video]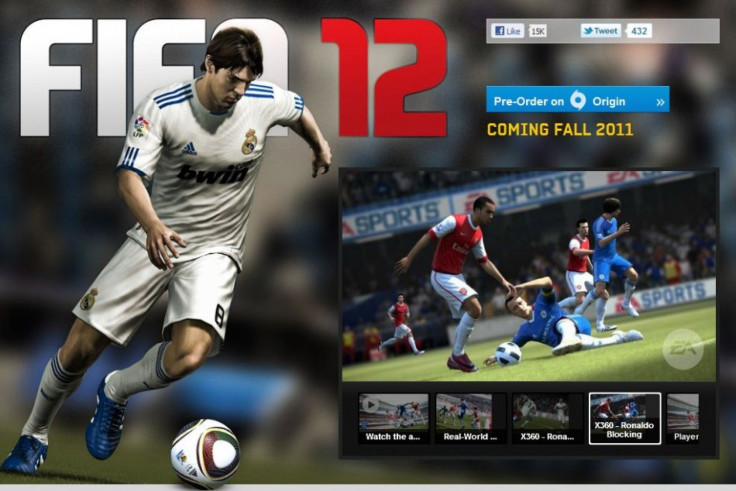 Ex-Arsenal captain Cesc Fabregas' return to his boyhood club Barcelona was one of the prolonged transfer sagas in the history of season transfers. Now the latest doubts that has cropped up about the upcoming FIFA 12 game is if Fabregas will feature in the game as a Barcelona player.
The FIFA 12 demo is due to release on Sept. 13 on Xbox 360, PS3 and PC, and the teams that will feature in demo will include Barcelona, Manchester City, Arsenal, AC Milan, Marseille, and Borussia Dortmund according to an EA sports FIFA12 tweet.
The Publisher also added that the games will be for three minutes per half and will be played at Man City's Etihad Stadium. There was, however, no word on whether or not Cesc Fabregas will appear as a Barcelona player or still be in the Arsenal squad, according to a Videogamer.com report.
Fabregas left the London-based club in August after a long speculation about the Spaniard's future. It was also rumored that Fabregas actually wanted to pay Arsenal to leave the club.
The game was developed long before the transfer window even opened, and the game's PC version was announced by EA Sports on June 22, 2011. If everything goes per plan as per the development process timing and transfer window, the Gunners supporters could have one last glimpse of Cesc in Arsenal colors.
FIFA 12 will arrive in North America on PS3, Xbox 360, PC, Wii, PS2, PS Vita, Xperia Play, PSP, 3DS and iOS on September 27, 2011 and on September 30 in Europe.
© Copyright IBTimes 2023. All rights reserved.