Will China Auto Sales Hit 50 Million A Year By 2020? One Chinese Official Thinks So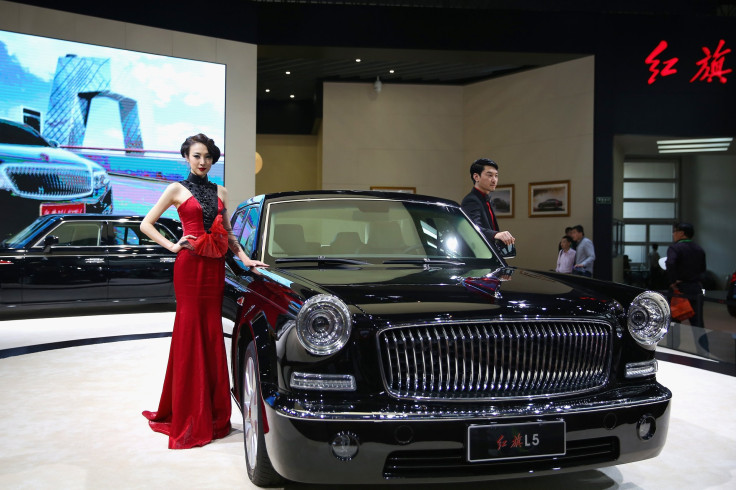 China has been the world's largest auto market since 2009, and if officials there are correct, it's going to stay that way indefinitely as it emerges as a major economic player with a burgeoning population of urban consumers with money to spend. Last year, Chinese bought 22.1 million new passenger cars, SUVs, light trucks and vans, compared to the 15.6 million bought in the U.S.
As the home to nearly one out of every five people on Earth continues to expand its middle and upper classes, growth will continue even if fewer Chinese own cars relative to developed markets, says Liu Shijin, vice minister of the Development Research Center of the State Council, the agency responsible for policy research.
"My logic goes like this: now every 1,000 U.S. people have 800 vehicles and 1,000 Europeans have 600 vehicles. Even if we Chinese are frugal and 1,000 people own 400 vehicles from 2018 to 2020, that would be at least 50 million [new auto sales annually]," Liu told China Daily. Liu estimates that the Chinese auto market won't peak for four to six years.
To put that into perspective: Chinese bought 22.1 million new motor vehicles last year compared to 15.6 million in the United States, the world's No. 2 auto market based on sales volume. For the first six months of 2014, China auto sales rose 9 percent from the same period last year compared to 1.1 percent growth in the U.S.
If that pace continues, China could be nearly halfway to that 50 million mark by 2015. To reach 50 million by 2020 would require a much faster pace than today, but China certainly has enough people to spur this consumption. Currently about 85 percent of Chinese car buyers pay with cash, according to the China Association of Automobile Manufacturers, so the potential for auto lending is enormous.
But domestic Chinese producers, like SAIC Motor, Dongfeng Motor Corp., and FAW, the country's top three car companies, are losing market share. While domestic producers still dominate, the cars they make are low-margin and unpopular. Chinese consumers that can afford foreign marques buy them.
Sales of domestic brands declined for the tenth consecutive month in June, according to CAAM's latest sales data. Great Wall Motors, one of the few Chinese automakers that has had modest success selling cars globally, said last month that it delivered only half as many cars in the first six months of the year, largely due to a big drop in domestic demand.
Volkswagen AG (FRA:VOW3) and General Motors Co. (NYSE:GM), which entered the Chinese market decades ago, are the largest foreign automakers. Foreign car companies can form joint manufacturing ventures with up to three Chinese domestic automakers, which allows them to lower their operating costs by producing their cars inside the country.
© Copyright IBTimes 2023. All rights reserved.
FOLLOW MORE IBT NEWS ON THE BELOW CHANNELS