Will China Go To War With US? Bomber Flown In South China Sea Before Donald Trump Inauguration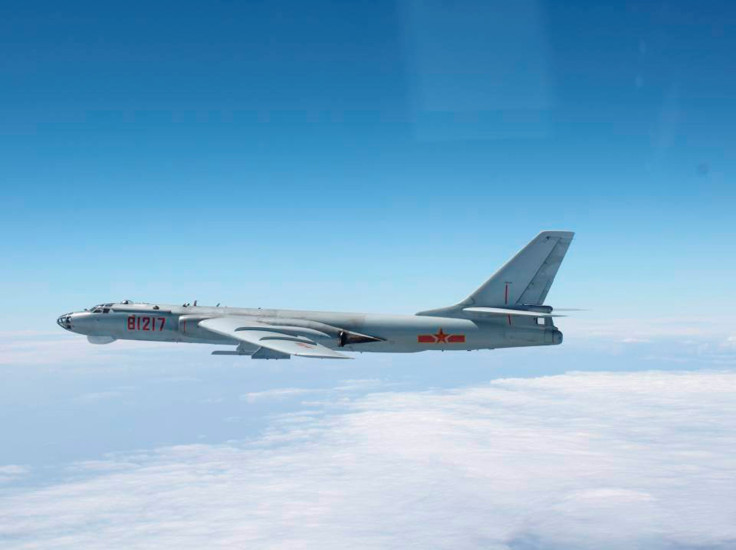 Flexing its military might less than a week before President-elect Donald Trump's inauguration, China reportedly flew one of its bombers over the Spratly Islands in the hotly contested South China Sea over the weekend, an anonymous US official told Reuters Tuesday.
The unnamed official said the flight could be a symbol of "strategic force" by China and that the most recent flight was the second of the year, with another occurring on Jan. 1.
Both along the campaign trail and since winning the Oval Office two months ago, Trump has routinely poked and prodded China over its economic and foreign policies via Twitter, causing a ruckus within the diplomatic community and raising questions over how the president-elect intends to work with the Asian superpower.
A week ago China's state-run media agency blasted Trump's use of Twitter for foreign policy, showing the powerful nation is tired of the billionaire's tactics over social media rather than typical diplomatic back channeling.
Pentagon spokesperson and Commander Gary Ross told Reuters that he had no direct comment about the bomber's movement but said: "we continue to observe a range of ongoing Chinese military activity in the region.
China flew its H-6 strategic bomber, also called the Xian H-6, which is a "copy" of the former Soviet Union's Tupolev Tu-16 Badger bomber, and also took flight over the so-called "nine-dash Line" that China considers the boundary of its territorial waters, according to NationalInterest.org.
The Spratly Islands are an archipelago of 14 islands that together make up only 1.5 square miles of area, but their location in the South China Sea represents billions in trade and enterprise as well as military control. The islands are between major global shipping channels as well as the Philippines, Vietnam and Brunei with China to the north.
Though not reported as related, China also sent its sole aircraft carrier to the Taiwan Strait Wednesday. Trump's call with Taiwan's president infuriated Beijing and has increased already heightened diplomatic tensions between the president-elect and China.
© Copyright IBTimes 2023. All rights reserved.