Will Edward Snowden Be Pardoned? Russia Slams Ex-CIA Head's Suggestion That Putin 'Gift' NSA Whistleblower To Trump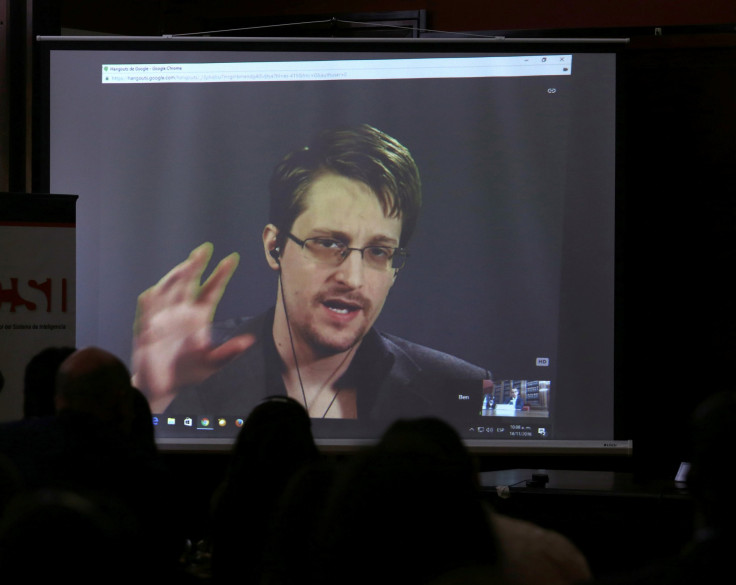 Moscow slammed former acting CIA Director Michael Morell's suggestion that Russian President Vladimir Putin "gift" former National Security Agency contractor and whistleblower Edward Snowden to President-elect Donald Trump for his Jan. 20 inauguration.
"Noon on January 20th provides an excellent opportunity for Russian President Vladimir Putin to give President-Elect Donald Trump the perfect inauguration gift – Edward Snowden," Morell wrote in an op-ed published Sunday in the Cipher Brief, a security and intelligence publication.
"I'm well aware that Russia does not have an extradition treaty with the U.S., but I am confident that President Putin is creative enough to find a way within his own legal system to deport Snowden," the former intelligence official wrote.
The Russian foreign ministry called Morell's proposal an "ideology of betrayal" adding that Moscow will not abandon its principles. In a Facebook post, spokeswoman for the ministry Maria Zakharova added that Snowden's asylum, which was due to expire in 2017, was extended by "a couple more years."
"But seriously, the essence of what the [former] CIA [head] is proposing, is the ideology of betrayal. It is clear that, for the CIA-man's firm, it is normal to present people as gifts and give up those who seek protection," Zakharova reportedly wrote, adding that Morell was unaware that "Snowden has had the deadline for a residence permit in Russia extended for a couple more years."
"This is not the first time he [Morell] has made misanthropic, inhumane statements," she reportedly wrote, referring to an August 2016 interview in which Morell said the U.S. should make Iranian and Russian soldiers "pay a price" for their involvement in the Syrian war.
Morell, who served as deputy CIA director from 2010 to 2013, first became acting CIA chief in 2011 and once again for four months from 2012 to 2013. He has been a staunch critic of Putin, Trump and Snowden, calling the president-elect a "gift to Putin."
Russia's statement extending Snowden's asylum comes shortly after President Barack Obama decided to commute the sentence of a U.S. military whistleblower Chelsea Manning. Manning leaked 700,000 documents to WikiLeaks and was sentenced in 2013 to 35 years in prison.
Snowden, who has been living in exile in Moscow since 2013, urged Obama last week to commute Manning's sentence.
The NSA whistleblower is wanted in the U.S. under the Espionage Act for leaking classified information. Snowden revealed NSA had been spying on U.S. citizens using the mass surveillance programs set up after 9/11.
© Copyright IBTimes 2023. All rights reserved.
FOLLOW MORE IBT NEWS ON THE BELOW CHANNELS