Should Edward Snowden Be Pardoned? Poll Finds 29 Percent Of Americans Favor Prosecution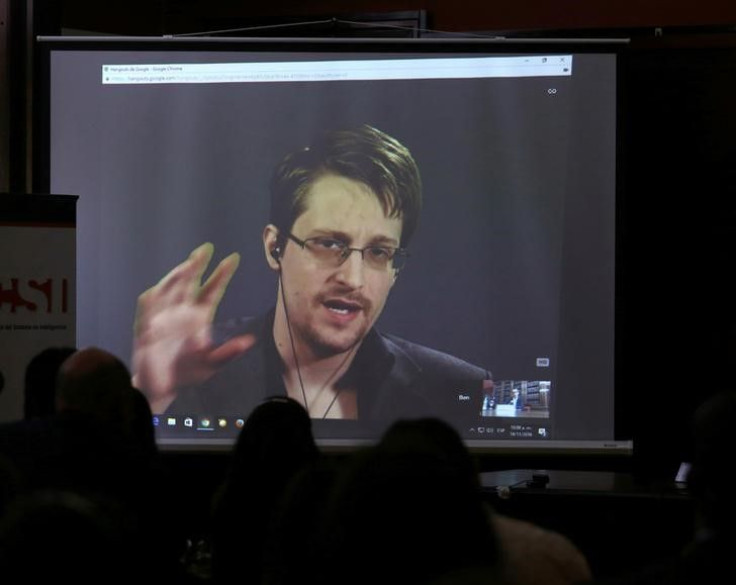 A poll by the Economist indicated Wednesday only 29 percent of Americans want to see National Security Agency contractor Edward Snowden prosecuted for stealing secrets, and 30 percent would support pardoning him.
Snowden has been in Russian exile since 2013 when he leaked hundreds of classified documents published by the Guardian, Washington Post, Der Spiegel, the New York Times and WikiLeaks. He faces two counts of violating the Espionage Act of 1917.
Snowden has asked for a pardon but it is unlikely President Barack Obama will grant one before leaving office. The White House has declined to comment on what pardons are likely during Obama's final days in office but at a White House briefing in November, White House press secretary Josh Earnest rejected the notion Snowden is a whistleblower.
"There actually is a specific process that is well-established and well-protected that allows whistleblowers to raise concerns that they have, particularly when it relates to confidential or classified information, to do so in a way that protects the national security secrets of the United States. That is not what Mr. Snowden did. And his conduct put American lives at risk, and it risked American national security," Earnest said.
Whether Snowden is a whistleblower, dissident or traitor has been open for discussion since the information was leaked.
The Economist poll is just the latest in a series. An online Denver Post poll in September indicated 53 percent of respondents supported a pardon. A similar poll by Heavy.com put those favoring a pardon at 86.14 percent.
A Rasmussen poll indicated 15 percent of likely voters think Snowden is a hero while 30 percent called him a traitor and 48 percent said he falls somewhere between whistleblower and traitor.
Human rights organizations in November mounted a petition drive pushing a pardon.
Snowden released a document last week that could throw a wrench in President-elect Donald Trump's denial of intelligence assessments indicating Russia was behind the hacking of Democratic National Committee and Clinton campaign chairman John Podesta's email accounts — actions that arguably helped throw the presidential election Trump's way.
The Intercept reported the top-secret document suggests the NSA can collect signals intelligence related to Russian hacking and has done so before.
Snowden has said it would be easy to determine if Russia was behind the hacking, tweeting a program called Xkeyscore "makes following exfiltrated data easy. I did this personally against Chinese ops." Snowden's assertion is backed up by NSA whistleblower William Binney, who said network routing information can be traced.
© Copyright IBTimes 2023. All rights reserved.