Will Japan Stop Counting Lost Decades?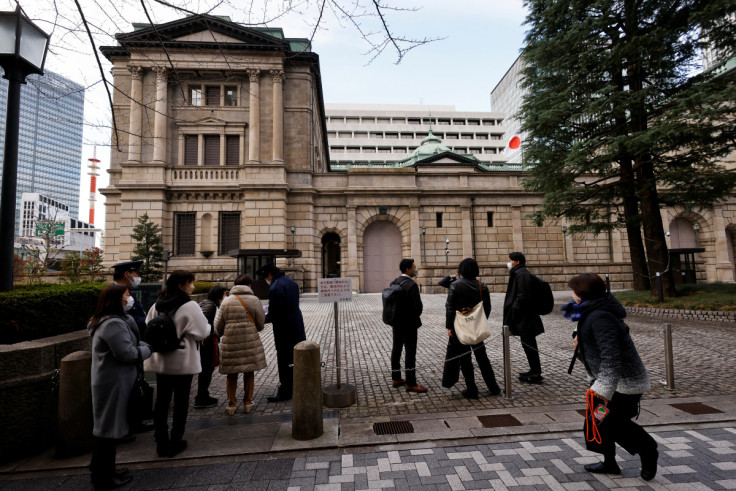 After counting more than three "lost decades—" a period of stagnation and deflation, Japan's economy is showing signs of life recently. Real GDP is growing again, though still at anemic rates, prices are rising, and equity markets are rallying, beating most developed markets.
That isn't the first time the Japanese economy and financial markets have shown signs of life. These signs appeared several times over the last three decades but eventually faded, pushing the world's third-largest economy from one swamp of stagnation to another.
What's behind the resilience of the Japanese economy this time around? Is it for real? Will Japan stop counting lost decades?
Taylor Kovar, CFP CEO of TheMoneyCouple.com & KovarWealth.com Lufkin, Texas, sees a unique blend of factors behind the resilience of Japan's economy and financial markets like a highly skilled labor force, an unyielding commitment to innovation and technology, and a strong culture of corporate governance.
"Also, Japan's emphasis on long-term stability over short-term gains often ensures consistent and sustained growth," he told International Business Times.
Ben Waterman, co-founder & COO, added the implementation of effective monetary policies, including quantitative easing, to stimulate economic growth and combat deflation. "The country's strong industrial base, technological innovation, and global competitiveness have contributed to its economic resilience," he told IBT.
Waterman believes the county's stable political environment and commitment to long-term planning provide a favorable investment climate, which could explain the recent rally in Japanese equities.
Cathryn Chen, CEO & founder of MarketX Ventures, believes that Japan's revival is for real this time. "I think the financial markets rally and economic growth we're seeing in Japan is driven by an ideal mix of sustainable inflation, strong domestic demand, a large quantity of local cash being reinvested locally, and the whopping return of inbound tourism," she told IBT. "For investors concerned about global growth, this mix of factors with BOJ policy and a weak yen makes Japan's growth sticky and a very appealing market in today's uncertain economic climate."
Chen sees strong pent-up consumer demand, labor demand, and travel demand driving the Japanese economy and equity markets in the future. "I think all of this will help Japan fortify its growth story and position as an attractive market for stability while the rest of the world continues to struggle with inflation and fears of recession," she added.
She expects financial markets to benefit from the surplus of corporate money in Japan being reinvested locally. "Valuations haven't been this attractive in as long as I can remember," she said. "I believe this is a good opportunity for investors looking first and foremost for stability."
Still, geopolitical analyst Irina Tsukerman sees several challenges ahead that would make it difficult for the Japanese economy to come out of the prolonged stagnation.
First is demographics, low marriage and birth rates, and population aging. "Unless Japan opens up to immigration or there is a positive dynamic in population growth, in the long term, the economy will shrink for lack of personnel needed to support an aging population, pay taxes, and develop innovation," she told IBT.
The second is innovation. "Medium-term focus on innovation and improving academic and other institutional conditions for entrepreneurial thinking are necessary to keep up with global competition and breakthroughs in other countries," Tsukerman added. "Whether Japan's nascent hydrogen vehicle industry has any legs remains to be seen, but heavy dependency on outside sources of energy, raw materials, and the coal-based economy is an obstacle in many fields. Furthermore, many researchers have previously complained of unsupportive environments which may hinder interest."
Third is deregulation. "From a policy perspective, if Japan can work on making its climate business-friendly, resolving bottlenecks, and diversifying partnerships by removing tariffs and other regulatory obstacles, it can become a regional leader and improve its economy," she explained. "All that takes time but is likely to happen faster within regional and issue-based coalitions."
Dr. Tenpao Lee, professor of Economics at Niagara University, is optimistic about Japan's economic future.
"Japan is a very respectable country with a very solid infrastructure and a high-quality labor force," he told IBT. "Japan has inherited a good culture and a very competitive mind set due to its very limited natural resources and territories. To survive, Japan has no choice but to move forward. Japan will regain its critical role in the global economy with its advanced manufacturing technology and better productivity. "
© Copyright IBTimes 2023. All rights reserved.