Will Obama Approve Keystone? Bush's Advice 'Build The Damn Thing'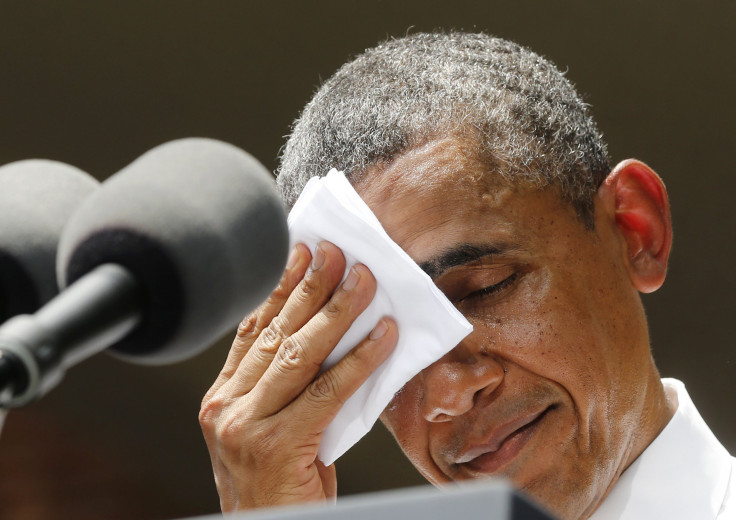 While the nation is in waiting mode to see whether Obamacare works, there's another important question of both economic and political importance that we won't have to wait on much longer: Will the president approve or kill the controversial Keystone XL Pipeline to bring plentiful Canadian crude south to the market?
Whether or not President Barack Obama will approve the controversial project is still anyone's guess, but one way or the other he is expected to make that fateful decision early next year.
The project, which would bring oil-sands from Alberta, Canada, and crude oil from the northern U.S. to refineries in the southern U.S. Gulf Coast area, has been delayed several times.
Opponents say extracting tar sands is extremely energy-intensive because it requires breaking down a semi-solid form of petroleum so it can flow through a pipeline, something that is not necessary for normal crude oil.
Proponents, on the other hand, say the benefits of building the pipeline outweigh the environmental risks by reducing America's dependence on oil from hostile, unstable countries in the Middle East and elsewhere.
Complicating Obama's decision even further is the president's ambitious goal of reducing greenhouse gasses by 17 percent from 2005 levels by 2020. "The net effects of the pipeline's impact on our climate will be absolutely critical to determining whether this project is allowed to go forward," Obama said in his much-anticipated climate change speech in June.
Obama has the sole ability to approve the pipeline, because it passes the U.S.-Canadian border. Currently he has delegated to the State Department the task of determining whether the project is in the U.S. national interest.
Obama will likely announce a decision after February as a recent investigation by the inspector general of the State Department as well as the government shut down has delayed the process even more.
Some experts say that continued delay is not a good sign for TransCanada and other proponents.
"I'm fairly shocked that the pipeline hasn't been approved yet," Christopher Knittel, professor of energy economics at the Sloan School of Management at Massachusetts Institute of Technology, told International Business Times. "I think the longer we go, ... the greater the chances it will never be approved."
Another supporter similarly frustrated with the delay is Obama's predecessor, George Bush. At an oil industry event last week, Bush said the decision is a "no-brainer," adding that the U.S. should "build the damn thing."
If the project is approved, TransCanada will needs 24 months to build it.
© Copyright IBTimes 2023. All rights reserved.