Will Snap Revive Snapchat With Augmented Reality Games?
Snap (NYSE:SNAP) is developing a hub of in-app games for Snapchat according to a recent report from The Information. The company is currently signing on game publishers for the platform, which will reportedly launch later this year.
Other social media giants adopted similar strategies before. Snap's top investor, Tencent (NASDAQOTH:TCEHY), recently turned WeChat, the top mobile messaging app in China, into a platform for in-app games, and Snap's adversary Facebook (NASDAQ:FB) added mini-games to Messenger in late 2016.
This article originally appeared in The Motley Fool.
What Kind Of Games Will Snap Make?
It's unclear what type of games Snap will launch, but it previously dabbled with augmented reality (AR) games. It acquired a web-based 3D game engine called PlayCanvas last year, then launched mini-AR games called "Snappables" in April.
Snappables were short "selfie games" integrated into Snapchat's Lens selection UI. Players could blow bubbles in a bubble gum blowing contest, lift weights by moving their foreheads, or catch eggs by opening their mouths. It was a unique spin on AR games, which often projected digital objects onto the real world via the rear camera, as seen with Pokémon Go.
Therefore, Snap's gaming hub might focus on Snappable-type AR games for the front camera. If that ecosystem grows, it could boost engagement between users, while converting some of its casual users into daily ones.
Snap CEO Evan Spiegel once called Tencent -- which generates nearly 40% of its revenues from in-game purchases on WeChat -- a "role model" for his company. After Tencent increased its stake in Snap last November, the company told Reuters that it would "explore cooperation opportunities" with Snap in publishing mobile games.
That was huge news, since Tencent is the largest video game publisher in the world, and its mobile library includes hit games like Arena of Valor, PUBG Mobile, and Clash of Clans. If Snap integrates some of Tencent's titles into its game hub, it could create a new business of in-app purchases that could bypass traditional app stores. All these efforts could generate a fresh stream of revenue for Snap beyond ads.
Why Would Games Help Snap?
Snap's stock tumbled more than 25% over the past 12 months, and remains well below its IPO price of $17. The company reported dismal numbers last quarter -- its revenue rose 54% annually, but missed expectations and marked its slowest growth since its IPO. That deceleration looks bleak for a stock that still trades at a lofty 14 times this year's sales.
Snap's daily active users (DAUs) rose 15% annually to 191 million, but that only represented 2% growth from the fourth quarter. Its average revenue per user (ARPU) tumbled 21% sequentially as it tried to deliver a higher number of cheaper ads through its automated system. Snap's newly redesigned app also alienated many of its core users, and criticism from celebrities like Kylie Jenner and Rihanna exacerbated the pain.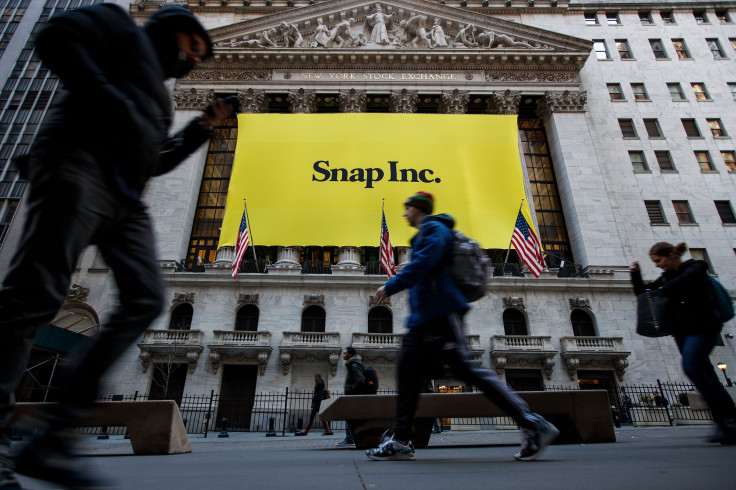 Snap's bottom line also remains deep in red. It posted a net loss of $385.8 million last quarter, and hasn't offered investors a roadmap toward profitability yet. The company is also cycling through a series of old ideas, including a new version of Spectacles, to remain relevant against Facebook's Instagram, which recently topped a billion monthly active users (MAUs). Instagram also revealed that it had 500 million DAUs last September.
Instagram has cloned many Snapchat features, including ephemeral messages, filters, and stories. But it hasn't launched any in-app games yet -- so Snap might carve out a defensible niche against Instagram with its gaming hub.
The Bottom Line
It's doubtful that games alone will help Snap counter Instagram, which seems intent on burying Snapchat. Therefore, investors should focus on Snap's more meaningful metrics -- like its DAU and ARPU growth, and its ability to narrow its losses -- instead of its potential as a gaming platform.
Leo Sun owns shares of Tencent Holdings. The Motley Fool owns shares of and recommends Facebook and Tencent Holdings. The Motley Fool has a disclosure policy.
FOLLOW MORE IBT NEWS ON THE BELOW CHANNELS