Will Tesla Meet Elon Musk's 2020 Goal Of Delivering 500,000 Cars?
As 2020 draws to an end, Tesla (TSLA) is pushing harder than ever to get those last few cars out the door as it looks to meet its goal of delivering 500,000 cars by the end of the year.
But will the electric carmaker meet the lofty target?
Several analysts suggest that Tesla will miss the mark, but it hasn't stopped billionaire Elon Musk from offering quite a deal to last-minute car shoppers.
In a tweet posted on Tuesday early evening, Musk said that " All Tesla cars delivered in the final three days of the year will get three months of the Full Self-Driving option for free. Delivery & docs must be fully complete by midnight Dec 31st. "
This last-ditch effort by the Tesla CEO to gain vehicle orders could mean the automaker is close to its 500,000 goal but needs one last push to reach the target deadline.
But still, market analysts are skeptical of Tesla's ability to deliver on Musk's promise, with some suggesting that the company will miss the delivery schedule by a lot.
Cowen & Co. said that Tesla will miss the 500,000 delivery goal for 2020 by 30,000 cars, while RBC Capital predicted that Tesla will fall short of the target by about 10,000 cars, and JMP Securities said that the EV maker will come up 9,000 vehicles shy, Yahoo Finance reported.
Other analysts, Wedbush, Needham & Co., and Tiger Securities, also estimate that Tesla will not meet the 500,000 cars target for the year, but by slimmer margins, Yahoo Finance said.
But not all auto analysts agree. Gordon Johnson from GLJ Research thinks that Tesla is not only going to hit the number but that it is going to exceed it.
Johnson explained the differing of opinion to the news outlet by saying that Tesla needs 182,000 deliveries in Q4 to reach the 500,000 cars that Musk promised for the year.
To do so, Johnson predicts that Musk will supplement "real-world" sales with a combination of corporate and rental car fleet sales, telling Yahoo Finance that Tesla will easily surpass the mark, "beating estimates" for 500,000 deliveries for the year.
But Johnson also pointed to Tesla's overall valuation, telling the news outlet that it is seriously out of whack.
As the most valuable carmaker in the world, reaching 500,000 cars a year may not be that serious of an accomplishment when Ford, General Motors, and Volkswagen sell that many vehicles in just days, but combined are valued at less than Tesla.
Shares of Tesla were trading at $686.00 as of 1:31 p.m. EST, up $20.01 or 3%.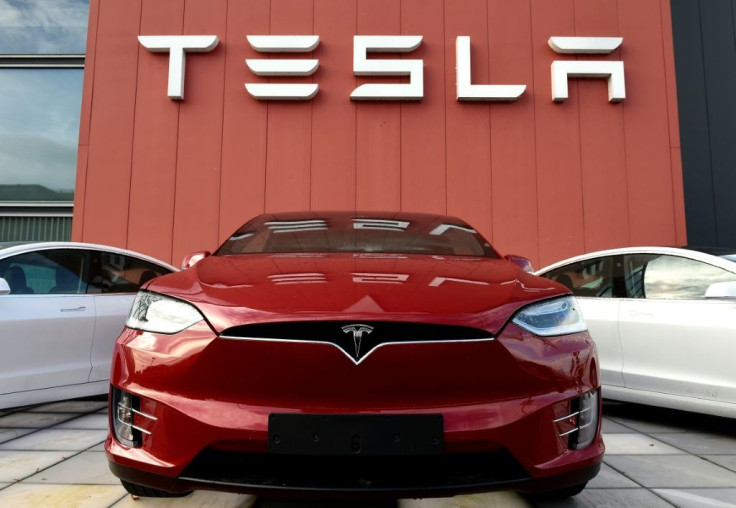 © Copyright IBTimes 2022. All rights reserved.
FOLLOW MORE IBT NEWS ON THE BELOW CHANNELS