Window 7 End Of Life: How To Upgrade To Windows 10 For Free
KEY POINTS
All editions of Windows 7 are reaching end of life on Jan. 14, 2020
Windows 7 users will be vulnerable to security issues starting Jan. 15, 2020
Windows 7 users are advised to upgrade to Windows 10
Windows PC users who are still using Windows 7 need to know that the popular operating system is nearing end of life and that they will need to upgrade to Windows 10 if they want to stay protected and away from security vulnerabilities.
Microsoft will be releasing the last cumulative update for all versions of Windows 7 as it reaches end of life on Tuesday, Jan. 14, 2020. This means Windows 7 users will not receive security updates anymore, and all computers running on the OS will be vulnerable to all security issues that will be discovered thereafter.
The only way for them to stay protected is by purchasing Extended Security Updates, which will extend security updates until 2023. This, however, will be costly as updates will be sold to consumers on a per-device basis, and the price will increase with each year, as per Microsoft in a blog entry.
Come Jan. 15, Microsoft will start alerting Windows 7 users to upgrade to Windows 10 so they can receive much-needed security updates. Upgrading isn't troublesome, and won't cost a penny. As such, those who don't want to spend much on the ESUs are advised to upgrade to Windows 10 for free, Bleeping Computer said. Here's how:
First, go to the Windows 10 download page.
Second, under "Create Windows 10 installation media," click on "Download tool now."
Third, open the Media Creation Tool, and once prompted, click on "Agree."
Fourth, click on "Upgrade this PC now," then click on "Next" to proceed to the next step.
Fifth, the setup window will ask users if they want to keep apps and files or not. Those who want to upgrade without deleting anything should select "Keep all apps and files," and continue.
Sixth, a window saying "Ready to install" will appear and give a summary as to what Windows will do. Users should review the details before clicking on "Install" to proceed with the upgrade.
Windows will install Windows 10 on the computer in the place of Windows 7. The process will take some time to finish, and might require restarting the computer several times. Installation time depends on the computer's specs as well as the amount of apps and files stored in the system.
Once the installation is finished, users will need to go to Settings → Windows Update → Activation to verify Windows 10 activation.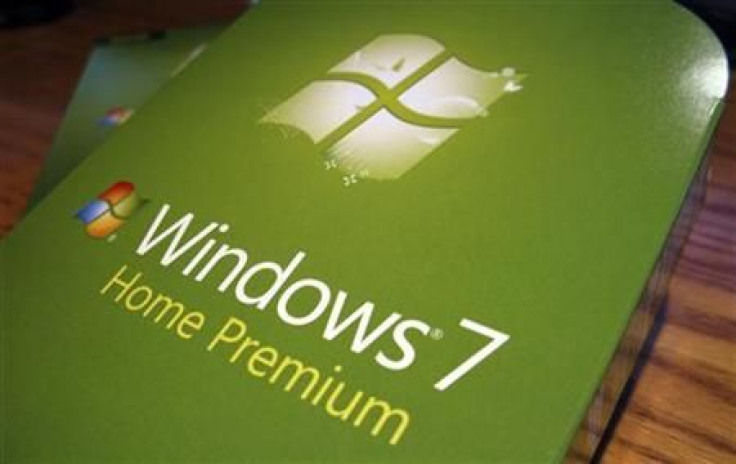 © Copyright IBTimes 2023. All rights reserved.