Windows Phone Plagued By Porn Apps, Microsoft Takes Action Against It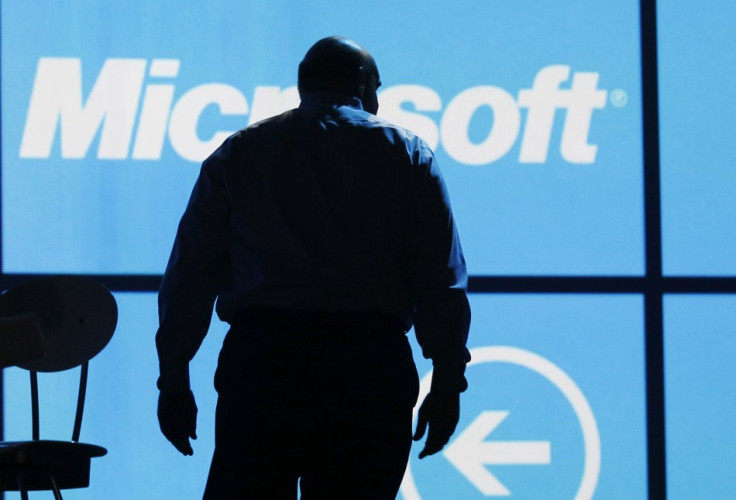 Microsoft's Windows Phone operating system has plagued by porn apps. The company intends to put an end to that with a emphasis on the user guidelines. (Photo: REUTERS/Rick Wilking)
Microsoft's Windows Phone has been praised for its intuitive controls and sleek design by several critics and technologists. Even the most unlikely character, co-founder of Apple Steve Wozniak, has had nothing but high praise for the mobile operating system. But aside from the extraordinary display options and growing popularity of handset devices running Windows Phone, Microsoft's mobile device strategy is falling short in one category: The Windows Phone operating system has been plagued by porn apps.
This has long been a problem with Windows Phone. It's a byproduct of lack of quality apps, wrote Matt Burns of TechCrunch in an article called Windows Phone Has a Nasty Porn Addiction. Burns suggested that Microsoft would eventually try to crack down on the explicit content in its app market, much like its competitors had already done. Burns wrote, Android had a good deal of explicit material in the beginning as well. Google effectively countered the lewd material with a smarter storefront. For better or worse, sexually explicit material has always been absent from Apple's App Store.
In an effort to curb the lewd content currently available on the Windows Phone Marketplace, just as Burns predicted, Microsoft has clarified its developer guidelines and will begin placing emphasis on the restrictions it had already outlined. In short, the company will be cracking down on overtly sexual apps and apps that infringe on trademarks.
Microsoft said in a written statement that it wanted clarify its treatment of apps that are 'racy' or sexual in nature. The company spokesperson continues, saying, Our content policies are clearly spelled out: we don't allow apps containing sexually suggestive or provocative images or content. What we do permit is the kind of content you occasionally see on prime-time TV or the pages of a magazine's swimsuit issue.
Specifically, we will be paying more attention to the icons, titles, and content of these apps and expect them to be more subtle and modest in the imagery and terms used, says the statement. Apps that don't fit our standard will need to be updated to remain in the store.
The current Microsoft Windows Phone Marketplace has more than 70,000 apps available. By comparison, Apple's App Store has more than 500,000 apps and the Google Play Store has 450,000 apps. Building a critical mass of mobile apps has been a key challenge for any mobile operating system producer.
The Uphill Battle To Mobile OS Elitism
Research In Motion Ltd. (Nasdaq: RIMM) has been trying to generate interest in its mobile operating system just as Microsoft has. At its most recent annual conference, the Blackberry maker handed out thousands of prototype smartphones running its new operating system, Blackberry 10.
It's no secret that RIM's prototype smartphone handout was an attempt to encourage developers to create apps for Blackberry 10. While RIM scrambles to capture a larger percentage of the smartphone platform market by handing out early versions of their touchscreen-based operating system, Microsoft may be in an even more dire state with its own mobile operating system.
A recent Comscore report shows that Microsoft has only 3.9 percent of the U.S. smartphone platform market share. Google dominates the U.S. smartphone platform market with 51 percent using its Android OS; not far behind is Apple, which has 30.7 percent of the U.S. smartphone platform market. In third place of the is RIM with 12.3 percent market share.
Whether RIM or Microsoft are able to gather a critical mass of mobile apps for its operating systems remains to be seen. Microsoft's one benefit is that the copmany is solely focused on creating great software, whereas RIM is focused on building great hardware and software. Regardless, it's going to be a long road to the top for both companies.
© Copyright IBTimes 2023. All rights reserved.
FOLLOW MORE IBT NEWS ON THE BELOW CHANNELS