Research In Motion Gives BlackBerry 10 Prototypes To Devs [VIDEO]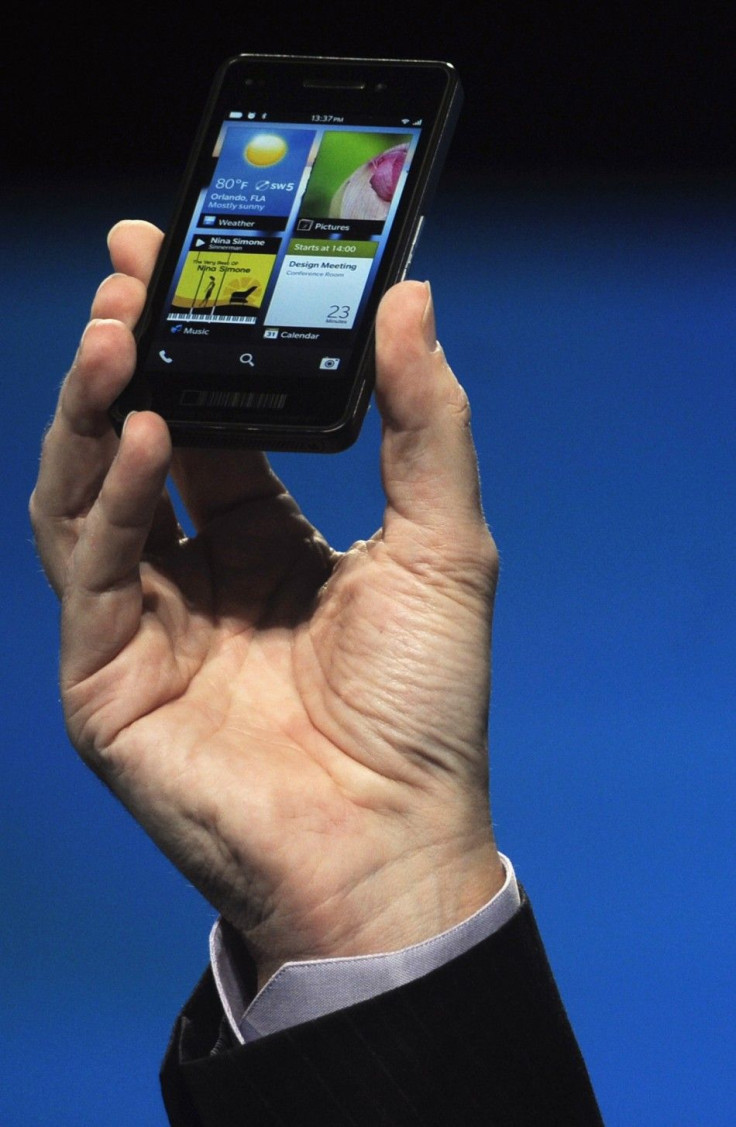 BlackBerry mobile device maker Research In Motion Ltd. (Nasdaq: RIMM) kicked off its annual conference by giving out thousands of prototype smartphones running its brand new operating system, BlackBerry 10. The devices have been dubbed BlackBerry 10 Dev Alpha smartphones by RIM.
BlackBerry 10 has been announced in the wake of a six-month free fall in RIM's share price. As RIM rapidly lost value, Google Inc.'s (Nasdaq: GOOG) mobile operating system, Android OS, and Apple Inc.'s (Nasdaq: AAPL) mobile operating system, Apple iOS, placed a stronghold on the global smartphone market. Recent Comscore statistics reveal that RIM has 12.3 percent of the smartphone platform market share in the U.S.; Android OS has 51 percent and Apple has 30.7 percent.
RIM's prototype smartphone handout was a clear attempt to encourage developers to create apps for the new operating system. RIM has made it very clear the company is targeting developers to generate interest in creating software for the platform. Apps have proven to be one of the biggest points of differentiation between Android OS, Apple iOS and other mobile operating systems. Google's Android OS has more than 450,000 apps in the Google Play store. Apple iOS has more than 500,000 apps available.
In addition to app woes, phone sales haven't been great for the company. In the first quarter, RIM had 6.7 percent of worldwide smartphone vendor market share, according to market researcher IDC. Samsung, which primarily creates smartphones for Android OS, claimed 29.1 percent market share and Apple garnered 24.2 percent. No matter how you slice it, RIM has fallen behind in the mobile computing world.
It appears newer BlackBerry models will begin to embrace touchscreen technology, leaving behind the hard keyboards that made BlackBerry phones stand out among its competitors. BlackBerry previously tried creating a phone with a touchscreen (albeit, with a slide-out keyboard), but it was criticized for a variety of reasons.
The BlackBerry 10 Dev Alpha is not a BlackBerry 10 smartphone for end users nor does it run the final BlackBerry 10 software -- it's been created just for our developer partners to help them prepare for the launch of BlackBerry 10, said a RIM spokesman in a blog post. It's important to get this prototype into the hands of our partners now so that you can help us deliver the type of high-quality content that will make BlackBerry 10 so special.
Kevin Michaluk, a writer for the blog CrackBerry, a popular BlackBerry user forum, has contended with those who've tried to lump BlackBerry together with other long-forgotten mobile phone vendors such as Palm. BlackBerry devices are in the mainstream, said Michaluk in a CNet report. Palm was for early adopters. It never had the scale that BlackBerry has had.
Whether RIM can make up for lost time remains to be seen. The company isn't only trying to wedge itself into a contentious smartphone vendor market, it's also trying to wedge itself into an even more contentious mobile operating system market.
© Copyright IBTimes 2023. All rights reserved.