Workers Trading in Suits for Sweats, Industry Trends Show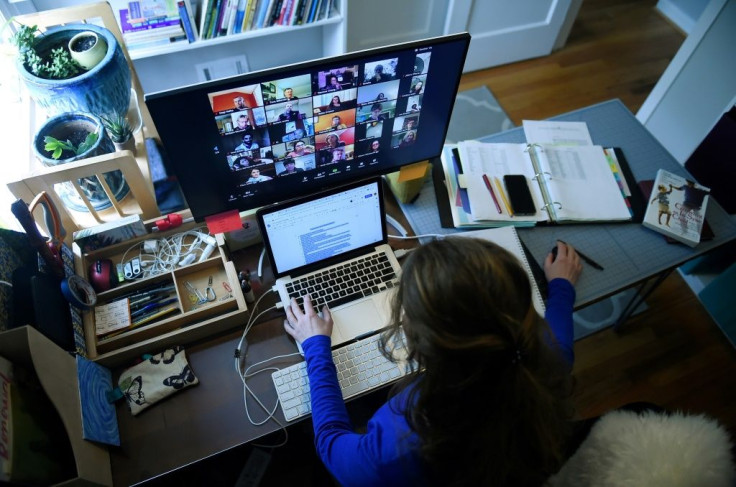 KEY POINTS
Wool prices appear to be indicative of work-from-home trends
Every day, it appears, is Casual Friday during the COVID-19 pandemic
A lack of weddings during the lingering pandemic is another factor that's hurting some clothiers
The work-from-home movement and tight social restrictions during the pandemic have left clothing retailers wondering if business attire is gone for good, industry trends suggest.
The French government this week announced curfews over most of Paris and the British government was warning of tighter restrictions as cooler weather descends on the Northern Hemisphere. Apart from the services sector, meanwhile, fewer people are going to work, doing their jobs instead from home – and in their pajamas.
Brunello Cucinelli, an Italian luxury designer whose suits fetch as much as $8,200, said even he hasn't put on his dapper dons in months.
"We've all been locked away at home, so this is the first jacket I have put on since March," he told Reuters this week.
Changing clothing trends are having a spillover effect across much of the supply chain. Australia is the world's largest producer of merino wool and benchmark prices there, like other commodities, are getting hammered. Auctions from September put the benchmark for merino at about 70% below levels from early 2019 and there's a clear supply problem. Sheep farmers, the report found, have turned to selling their flock for meat rather than wool.
The situation is not isolated to the economies of Europe or Asia. US retailers Men's Wearhouse and the storied clothier Brooks Brothers have all filed for bankruptcy protection as dressing up for work is no longer necessary. After emerging from Chapter 11 bankruptcy on Sept. 10, J. Crew stated it was "committed to serving the changing life and style of today's multifaceted consumer," suggesting fancy dress might not be a top-line item for retailers.
Gap Inc., whose business umbrella includes the likes of Old Navy and fitness-brand Athleta, said its sales were hurt in the second quarter by lockdowns, though e-commerce sales nearly doubled as more people looked to stock their drawers with sweats and yoga pants without leaving the house.
And it may not be isolated to work. Weddingwire.com, a source for planning and trends, finds an average US couple spends about $28,000 on a wedding. With restrictions on everything from how many people can gather to who can even host an event under quarantine, the theme for this year may be less extravagant.
Andrew Blanch, the managing director of New England Wool in New South Wales, told Reuters the sales trends, meanwhile, were following the coronavirus. His company supplies textile makers in Italy with wool, but said that with the steady lockdowns, China was now "the only show in town."
© Copyright IBTimes 2023. All rights reserved.