World Leaders Strike Historic Deal On Iran's Nuclear Program In Geneva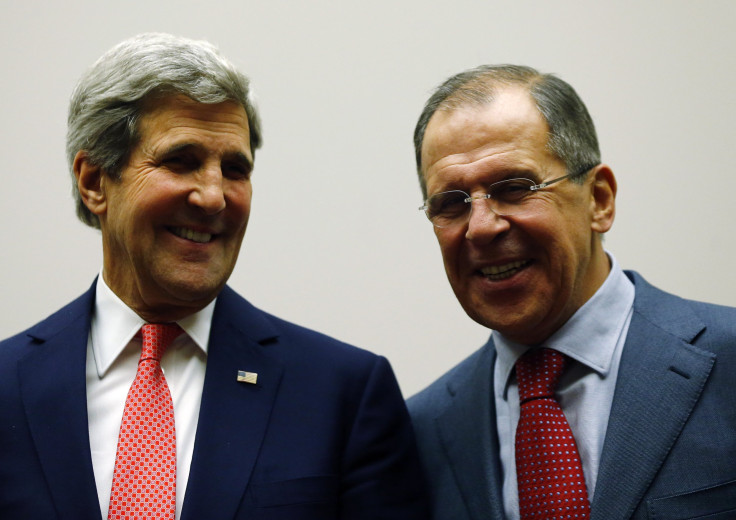 In a breakthrough in the world's longtime standoff with Iran over its nuclear program, U.S. Secretary of State John Kerry and leaders from five other world powers -- Britain, China, France, Germany and Russia -- reached an initial deal with the Middle Eastern nation early Sunday after several days of intense negotiations in Geneva.
The first-step deal, which calls on Iran to freeze some of its nuclear activities in return for lighter sanctions, seemed to come with surprising speed, given previous stalled attempts. It was just less than three months ago when Iran's new President Hassan Rouhani promised, in an interview with NBC News, that he would change his country's relationship with the world, according to CNN.
At a news conference, Kerry noted the Iranians' decision to come to the negotiating table as the critical element and said the next phase of negotiations will be more difficult but also more consequential. "If this first step leads to what is our ultimate goal – which is a comprehensive agreement – that will make the world safer," Kerry said.
Reuters reported later Sunday that the seemingly swift deal was actually aided by a series of secret U.S.-Iran talks hosted by Oman in the previous months.
Not everyone welcomed news of the deal. Israeli Prime Minister Benjamin Netanyahu called it "a historic mistake," claiming it puts Israel's arch-enemy closer to "getting the most dangerous weapon in the world." He and other Middle Eastern leaders worry about Iran's creeping influence in the region and how these talks expand Iran's acceptance on the global stage.
"Iran is committed to Israel's destruction. ...Israel is not obligated by this agreement," Netanyahu said. "I want to make clear we will not allow Iran to obtain military nuclear capability."
Furthermore, some members of the U.S. Congress expressed skepticism about the deal, saying Iran didn't have to give up very much to get reduced sanctions.
U.S. President Barack Obama reportedly was scheduled to call Netanyahu about the deal on Sunday.
© Copyright IBTimes 2023. All rights reserved.