'World Of Warcraft' Maker Activision Blizzard To Buy 'Candy Crush' Developer King Digital For $5.9B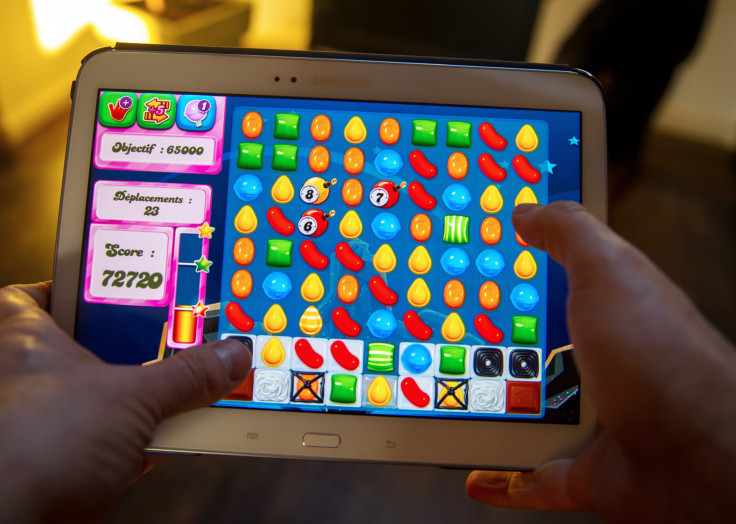 Activision Blizzard Inc., which is best known for game franchises such as "Call of Duty" and "World of Warcraft," said late Monday that it plans to buy King Digital Entertainment, the maker of "Candy Crush," for $5.9 billion. The acquisition comes as King Digital has suffered a fall in profits.
At an offer price of $18 a share, Activision will pay a 16 percent premium over King Digital's closing price Monday at $15.54 in New York, the joint statement said late Monday. King Digital's shares traded at $22 after its initial public offering last year. The acquisition is expected to create a massive entertainment network that will be available in 196 countries, reaching both casual players and serious gamers.
"The combined revenues and profits solidify our position as the largest, most profitable standalone company in interactive entertainment. With a combined global network of more than half a billion monthly active users, our potential to reach audiences around the world on the device of their choosing enables us to deliver great games to even bigger audiences than ever before," Bobby Kotick, CEO of Activision, said, in the statement.
Through the acquisition, Activision is aiming to become the new leader in mobile gaming, which is the fastest growing form of interactive entertainment. The field is expected to create more than $36 billion in revenue by the end of this year and record a cumulative growth of over 50 percent from 2015 to 2019, the company said, in the statement.
While King Digital's advantage lay in the company's model of allowing users to download the game for free but adding content and virtual goodies at a cost, the company became bogged down with questions on if it would be able to replicate the success of "Candy Crush" in its other ventures. "Candy Crush" was responsible for a jump in the company's profit of nearly 7,000 percent in its run-up to the stock sale and, three years after it was released, it still remains the third best-selling game on Apple's app store, the New York Times reported. However, its other games, including spinoff "Candy Crush Soda," have not been as sought after.
King Digital's profit fell 28 percent to $119 million in its second fiscal quarter as compared to the same period a year ago. And the latest deal is expected to revamp the franchises of King Digital, just like Activision did for its game "Call Of Duty." Activision's games, which are played on personal computers or consoles are mostly sold between the price range of $30 and $60, and have earned $835 million last year, adding to $4.4 billion in sales, according to the Times.
For the quarter ending Sept. 30, Activision posted a profit of $127 million compared to a loss of $23 million in the same quarter last year. The company's net revenue was up 31 percent at $990 million, the Times reported.
"We believe that the Acquisition will position us very well for the next phase of our company's evolution and will bring clear benefits to our players and employees," Riccardo Zacconi, King Digital's CEO, said in the joint statement.
After the acquisition, King Digital will continue to be led by Zacconi, creative head Sebastian Knutsson and Chief Operating Officer Stephane Kurgan, the statement said.
© Copyright IBTimes 2022. All rights reserved.
FOLLOW MORE IBT NEWS ON THE BELOW CHANNELS