World of Warcraft: Mists of Pandaria Release Date Set, Will It Help Blizzard Recover From Diablo III's Sloppy Launch?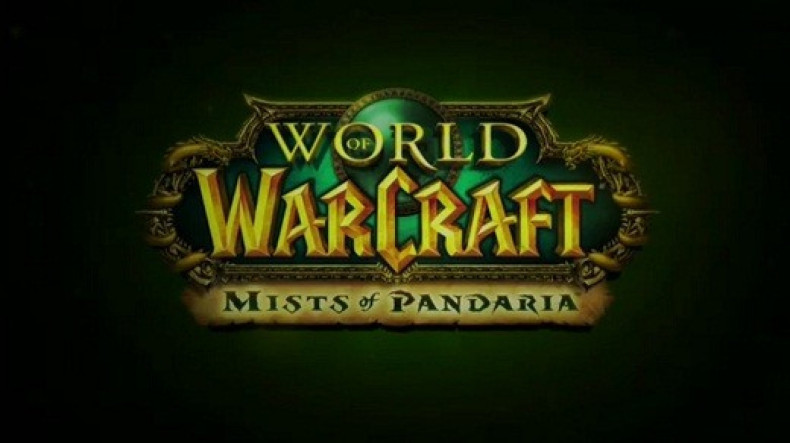 Mists of Pandaria, the latest and most panda-heavy installment in the massive World of Warcraft series will be released on Septemeber 25th, Blizzard Entertainment, the game's developer, announced today in a press release. The expansion is now available for pre-order on Blizzard's website, costing $40 for both digital and physical copies. In addition to adding new zones and dungeons for players, Mists of Pandaria also adds the playable pandaren race (Blizzard-speak for anthropomorphized pandas) and monk classes. It also raises the level cap to 90 and adds some new challenge modes, prestige rewards A $60 Digital Deluxe Edition is also available containing some special swag detailed in the press release:
World of Warcraft In-Game Mount: Take to the skies of Azeroth astride the mystical Imperial Quilen flying mount.
World of Warcraft In-Game Pet: Journey across Pandaria with the Lucky Quilen Cub at your side.
StarCraft II Battle.net Portraits: Bring the Horde and Alliance rivalry to the far reaches of the Koprulu sector with exclusive Infested Orc and Night Elf Templar Battle.net portraits.
Diablo III Banner Sigil and Accent: Display your status as a hero of Pandaria with the iconic markings of World of Warcraft's newest playable race, the pandaren.
Blizzard is also offering an $80, which includes all of the above plus other goodies:
Behind-the-Scenes DVD and Blu-Ray: Learn about the creation of Pandaria with this two-disc set featuring over an hour of commentary, insider interviews, and developer roundtables.
Collector's Edition Soundtrack CD: Experience 20 orchestral pieces from Mists of Pandaria.
The Art of Mists of Pandaria Book: Explore this 208-page hardcover tome featuring never-before-seen pieces from the expansion, from early concepts to final 3D renderings.
Chen Stormstout Mouse Pad: Equip your desk with this special-edition mouse pad featuring the legendary pandaren brewmaster.
By far the most commercially successfully product of Blizzard's (the creator of the Starcraft and Diablo franchises), World of Warcraft consistently breaks industry records and attracts Chuck Norris-level celebrities to its brand. But more recently, the game has been steadily losing subscribers, leading many to speculate that Bioware's recent release Star Wars: The Old Republic was eclipsing the former MMO giant's success. Amidst its struggling World of Warcraft figures, the company was able to generate significant clout with the announcement of its long-awaited Diablo III. The game went on to break pre-sale records and become the fastest-selling PC game in the platform's history, leading Blizzard to attempt somewhat inelegantly to coax World of Warcraft players back into the fold by using Diablo III as a bargaining chip.
The larger problem the company faces right now, however, is being able to sustain the success of these three core franchises it has come to rely on. The company recently handed over control of Defense of the Ancients, another massively popular strategy game that originally spun off of their Starcraft and Warcraft 3 titles, over to Valve Software after a long intellectual property dispute, ironically settling instead for a Dota-like clone that's been unfortunately branded as Blizzard All-Stars. And while World of Warcraft is still massively popular by any measure of success, it's hard to shake the feeling that the new Panda-themed IP is equally silly. As John Walker wrote on the British gaming site Rock, Paper, Shotgun: Perhaps what makes this expansion most interesting is that it can't be built on any pre-established lore or long-planned intent, since the entire thing is based on a joke made a couple of years ago.
As the IBTimes asked last October when the expansion was first revealed: Can 'Mists of Pandaria' Save 'World of Warcraft?' Given the controversial and troubled launch of Diablo III in May, a better question today might be: Can Mists of Pandaria save Blizzard?