Worldwide Tablet Shipments To Reach 315 Million In 2014, Will Account For 75% Of Mobile PC Market By 2017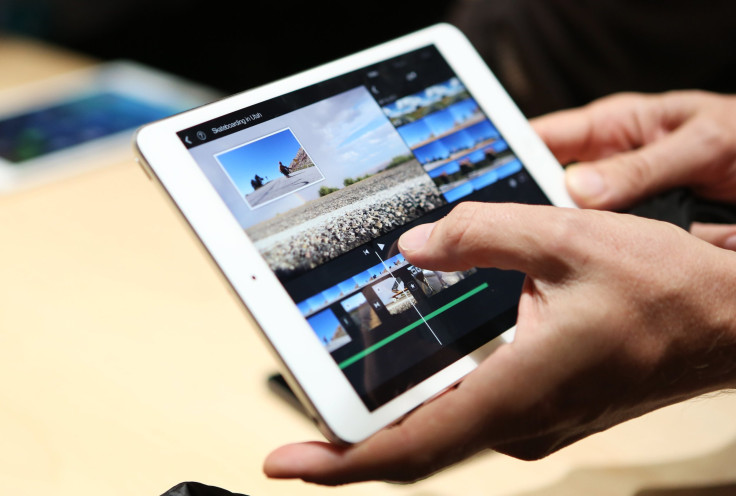 Thanks to falling prices and advances in display technology, tablets are expected to outsell notebook PCs in 2014 and beyond, according to a new report from NPD DisplaySearch.
The report said that worldwide shipments of tablets will rise to 315 million units in 2014, accounting for more than 65 percent of the overall mobile PC market. By 2017, that number will increase to 455 million units to corner nearly 75 percent of the market.
"Momentum for the tablet PC market is in full swing as it has become the dominant mobile PC form factor," Richard Shim, senior analyst at NPD DisplaySearch, said in a statement. "Competition is expected to increase as traditional notebook PC brands, including Lenovo, HP, and Dell update their product portfolios to emphasize tablet PCs."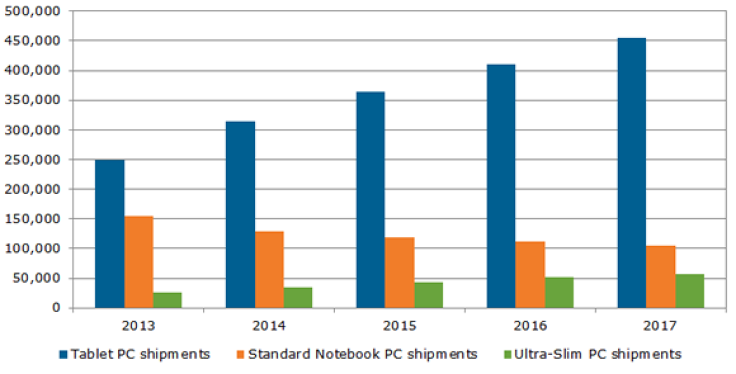 According to the report, tablets are expected to become cheaper in the next three years by almost 5 percent, with the worldwide average selling price of tablets expected to fall to $296 in 2017 from $311 in 2014, which will help adoption rates, particularly in emerging markets.
As new technologies and features hit the market, consumers will have more options to choose from, including AMOLED and other display technologies, a greater variety of screen sizes, and higher resolutions.
Emerging markets will drive much of the growth in the tablet segment, accounting for more than 60 percent of worldwide shipments in 2014. In the overall worldwide mobile PC market, emerging markets will account for an increasing share, growing from 57 percent, or 274 million in 2014, to 62 percent, or 385 million, by 2017.
Unlike tablets, notebook PC brands are likely to be forced by the forecast of a dull future to re-evaluate their pricing strategies, which could lead to higher selling prices justified by new designs and high-res displays. Standard notebook PC prices are expected to rise by nearly 4 percent to $693 in 2014 from $667 in 2013 while prices of ultra-slim PCs are expected to rise almost 6 percent to $936 this year from $885 last year.
© Copyright IBTimes 2023. All rights reserved.