Xbox Head Phil Spencer Outlines What To Expect In Next-Gen Gaming
KEY POINTS
A lengthy letter posted on the Xbox site saw Head of Xbox Phil Spencer touting the capabilities of the Xbox Series X as he discussed its hardware specifications
Spencer says Xbox Series X represents a superior balance of power and speed in console design, advancing on all technological fronts to delivering amazing, dynamic, living worlds
He also enumerates several features exclusive to the Xbox Series X that have convinced him that their next-gen console should be the clear choice for gamers everywhere
The Head of Xbox is clearly excited with what his company has to offer in terms of power and speed in the Xbox Series X that allows fast loading times and backward compatibility while keeping the gamer at the center of everything.
In a lengthy letter posted on the Xbox site, Head of Xbox Phil Spencer says that the "Xbox Series X represents a superior balance of power and speed in console design, advancing on all technological fronts to delivering amazing, dynamic, living worlds and minimize any aspects that can take you out of the experience."
Even as he discussed creativity in games while new services bring the audience close to the games and creators they love, Spencer also acknowledged how the cloud is creating "a massive opportunity to stream console-quality games and play with the people you want, wherever you want."
Getting into the specs of the Xbox Series X, Spencer says that raw power is just part of the story. "Xbox Series X is our most powerful console ever powered by our custom-designed processor leveraging AMD's latest Zen 2 and RDNA 2 architectures.
"Xbox Series X delivers a true generational leap in processing and graphics power with cutting edge techniques resulting in higher framerates, larger, more sophisticated game worlds, and an immersive experience unlike anything seen in console gaming," he says.
Discussing their patented form of Variable Rate Shading (VRS), Spencer says, "Rather than spending GPU cycles uniformly to every single pixel on the screen, they can prioritize individual effects on specific game characters or important environmental objects."
"This technique results in more stable frame rates and higher resolution, with no impact on the final image quality," he notes.
"You can expect more dynamic and realistic environments powered by hardware-accelerated DirectX Raytracing – a first for console gaming. This means true-to-life lighting, accurate reflections, and realistic acoustics in real-time as you explore the game world," Spencer says.
Acknowledging every gamer's battle against loading times, Spencer says, "The next console generation will be defined by more playing and less waiting. And when play begins, we know many gamers demand ultra-low latency to be as immersed and precise as possible. To this end, the team analyzed every step between player and game, from controller to console to display, and asked how we could make it faster."
The next-generation solid-state drive, the Quick Resume feature, and Dynamic Latency Input all combine to almost eliminate load times and allow players to return to what they were doing with hardly any waiting.
Spencer also props up the previous generations of Xbox games, assuring audiences that those will still be playable on the Xbox Series X albeit with steadier framerates, faster loading times, and better graphics to make the experience with older games better than they previously were.
"We're making the commitment to use Smart Delivery on all our exclusive Xbox Game Studios titles, including 'Halo Infinite,' ensuring you only have to purchase a title once in order to play the best available version for whichever Xbox console you choose to play on," Spencer says. "
This technology is available for all developers and publishers, and they can choose to use it for titles that will be released on Xbox One first and come to the Xbox Series X later," he adds. Despite not having "Halo Infinite" ready for the console's launch, the game still remains important in the console's future.
Spencer also touted the company's commitment to the very successful subscription services that is Xbox Game Pass. According to Spencer, the service "will continue to have our first-party games, like 'Halo Infinite,' included at their launch."
"We look forward to millions of you experiencing the Xbox Game Pass portfolio and immersing yourselves in a deep library of high-quality games, playing those you love now, and also discovering your next great adventure," he says.
Spencer then concludes by emphasizing what his team is committed to doing with the Xbox Series X as their primary tool when he says, "Whether it's empowering amazing creators at our 15 Xbox Game Studios, fueling game discovery with Xbox Game Pass, or expanding what and where you can play with Project xCloud, Team Xbox stands for frictionless pathways between players and the best experiences our remarkable art form has to offer."
"Xbox Series X represents that same commitment for players who want immediate immersion in games that also look and feel better than ever. We can't wait to share more details about the new Xbox with you in the coming months," he says.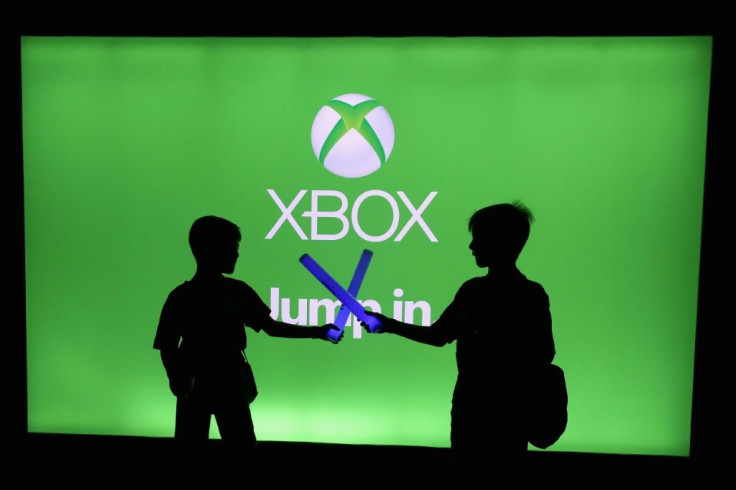 © Copyright IBTimes 2023. All rights reserved.
FOLLOW MORE IBT NEWS ON THE BELOW CHANNELS