Xiaomi CEO Lei Jun: Smartphone Innovation Will Go Dark For Five Years, No More 'Wow' Moments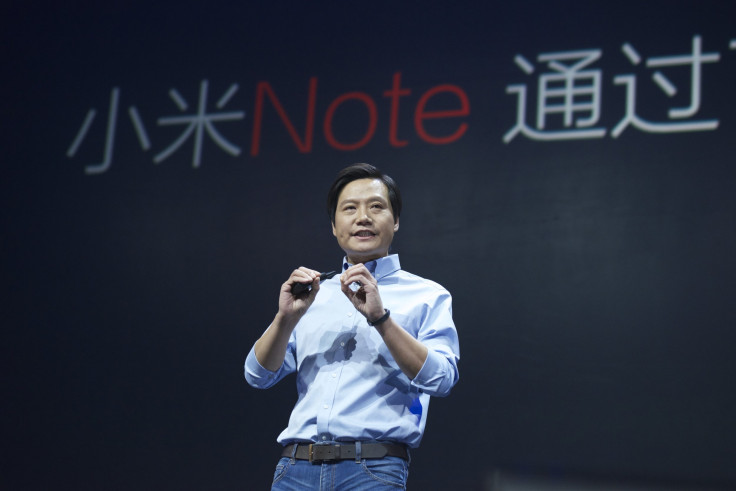 Lei Jun, CEO of the world's fourth largest smartphone manufacturer Xiaomi, has said he sees a lull coming in the next five years of smartphone innovation. During this time, Lei predicts brands will focus on more routine features that enhance the day-to-day running of devices, like how Xiaomi phones automatically suggest the best data package for an individual based on their usage patterns.
Moments that "wow" consumers will become harder and harder to find, Lei said.
In an interview with the Wall Street Journal, Lei explained that during this period, the key to success will be to provide value to consumers by reaching out into niches instead of providing features with broad appeal. As an example, Lei cites the Xiaomi 4C's ability to maintain an internet connection while riding a high-speed train. "We're doing what Uniqlo, Muji and Ikea have been doing," he said. "Our ultimate goal is to make good but cheap things."
Xiaomi booked $11.7 billion in revenue last year. Its last valuation, in December 2014, set it at $46 billion, making it the second-highest valued private company in the world behind Uber. Xiaomi is one of the most high-profile member of the "unicorn" club of private companies valued over one billion dollars.
Xiaomi is feeling the heat, however, from competitors that have clocked onto its winning strategy. "We were the innovator, the challenger and the disrupter," Lei said. "Then all of a sudden, we became the one that's being challenged. It's terrifying and hard to adapt to."
The company is rumored to have big plans to maintain momentum. The Xiaomi Mi 5 is said to be launching in the fourth quarter of 2015, with a Snapdragon 820, 4GB of RAM a 5.3-inch display and a 16 megapixel camera, all costing less than $400. Xiaomi is even rumored to be entering the laptop space early next year, potentially disrupting an entirely new industry.
© Copyright IBTimes 2023. All rights reserved.