Xiaomi Mi Note Review: Why Apple And Samsung Should Be Very Worried About Xiaomi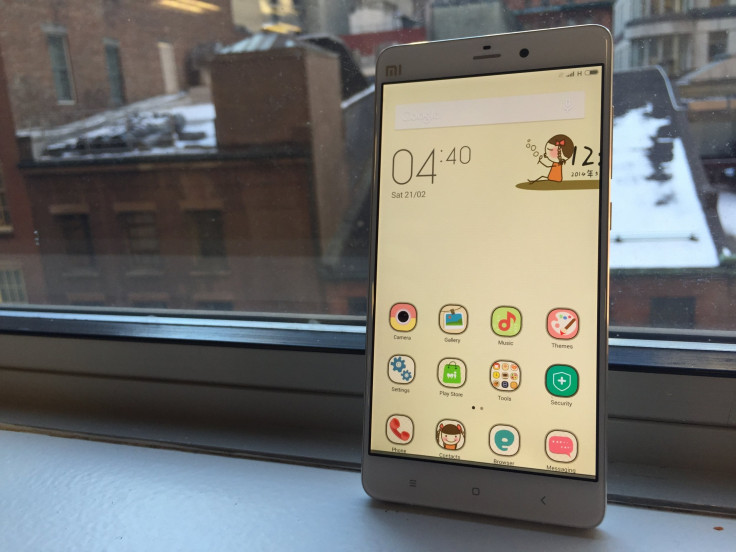 The Xiaomi Mi Note is one of the hottest smartphones on the market that you can't get in the U.S. The phone, a stiff competitor to Apple's iPhone and Samsung's Galaxy and Note lines in China, India, Indonesia, Mexico and Pakistan -- basically every market but the U.S. and Europe -- has its own Android-based software ecosystem, MIUI 6, which happens to look a lot like Apple Inc.'s iOS. That's part of its appeal: a phone that is every bit as beautiful as an iPhone, but for hundreds of dollars less.
Xiaomi had a whirlwind 2014, with a whopping 61 million handsets shipped. The smartphone maker now has Google Inc. on its toes, concerned that the distant competitor, known more for its software and services than its devices, could drive customers away from its Google Play offerings. Xiaomi has also surpassed consumer-electronics behemoth Samsung Electronics Co. Ltd. as the largest mobile manufacturer in China in terms of shipments to the country, according to the International Data Corp.
Xiaomi was gracious enough to let me review its latest and greatest smartphone. So take that, Apple and Samsung: a Xiaomi phone in the U.S.
The Xiaomi Mi Note features a 5.7-inch Full HD display, a Qualcomm Snapdragon 801 chip, 3 GB of random-access memory, 16 GB and 64 GB internal storage options, a 13-megapixel rear camera, a 4-megapixel front camera and the Android 4.4.4 KitKat OS with Xiaomi's MIUI 6 interface. The device sells for 2,299 yuan ($371), making it hundreds of dollars cheaper than a base-model iPhone.
First Impressions
The Xiaomi Mi Note is thin, light and quite compact for a phablet with a 5.7-inch display (it's about the same width as the 5.5-inch iPhone 6 Plus). Some aren't enamored with the thinness of the Mi Note (less than 7 millimeters), but it's a plus in my book. The Mi Note is nice to hold, but the all-glass exterior can be slippery. The back panel appears to be made of the same Gorilla Glass as its front display, which gives it a nice premium look. But glass back panels are prone to shattering when handsets are dropped.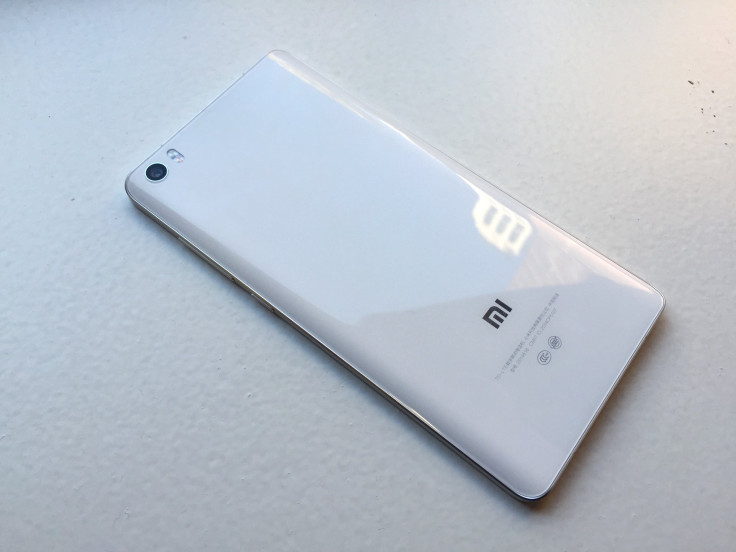 Just from unboxing the Mi Note, you can see the iPhone influence. The metal trim is more reminiscent of the iPhone 5/5s design than of the iPhone 6/6 Plus look. However, the size gives it a bit of a Samsung feel. There's a curvature to the back panel, which is somewhat reminiscent of the curved screen on the Galaxy Note Edge. Meanwhile, the rectangular shape can be compared with the Galaxy Note 4.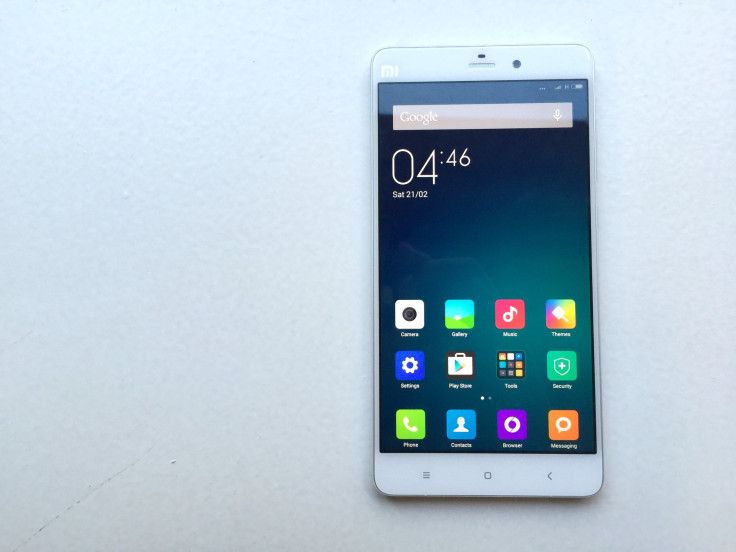 Some take issue with the placement of the front hardware buttons: However, my criticism focuses on the placement of the volume rocker and power buttons. The volume rocker should be on the left, not on the right, and the power button should be higher. Even if they both had to be on the right side, the power button should be higher. It's quite easy to fumble when trying to figure out where your finger needs to go.
MIUI: The iOS Influence Is Real, But It's Definitely Still Android
If you were unsure about why Xiaomi's devices are called the iPhones of China, all you need to do is view its MIUI user interface, and it will immediately become apparent. The default skin just screams iOS, from the look and feel of the default skin icons to the drop-down menu. But once you get past the cosmetic similarities, there's no mistaking the Mi Note for an iOS device.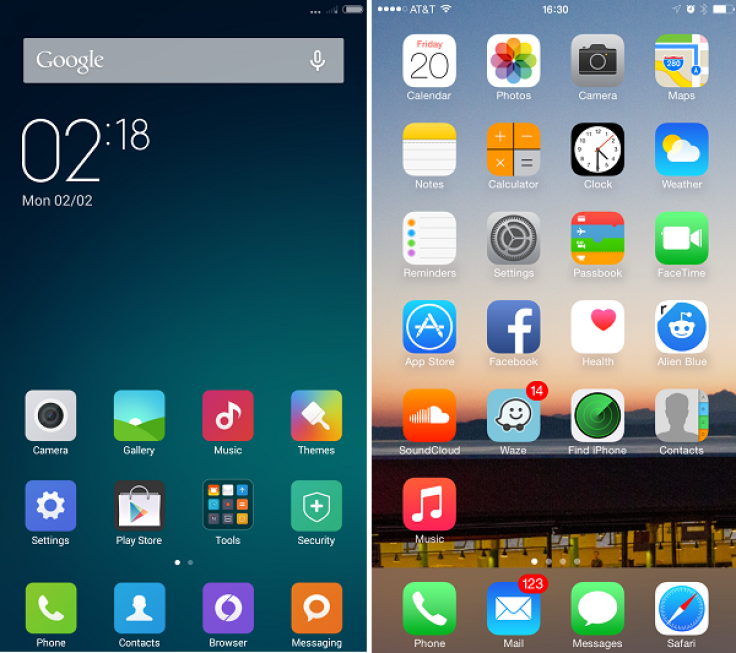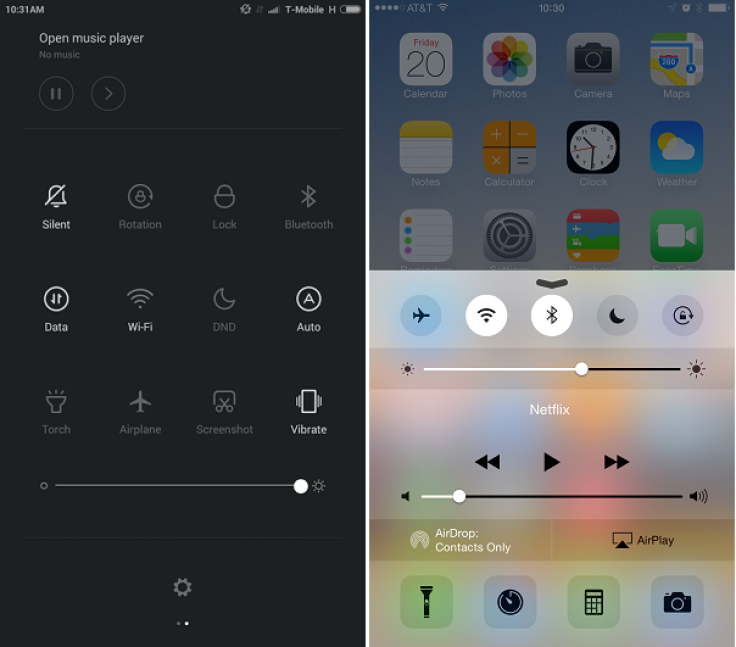 The Google Play store is on the primary home page and an app tray with all of Google's services is on the second home page. All of the Google applications on the Mi Note work, likely because I'm using a U.S.-configured T-Mobile SIM card. However, it is well known that Google's ban in China means its apps and services don't work in that country. They may be present on the device, but are likely disabled in favor of Chinese applications.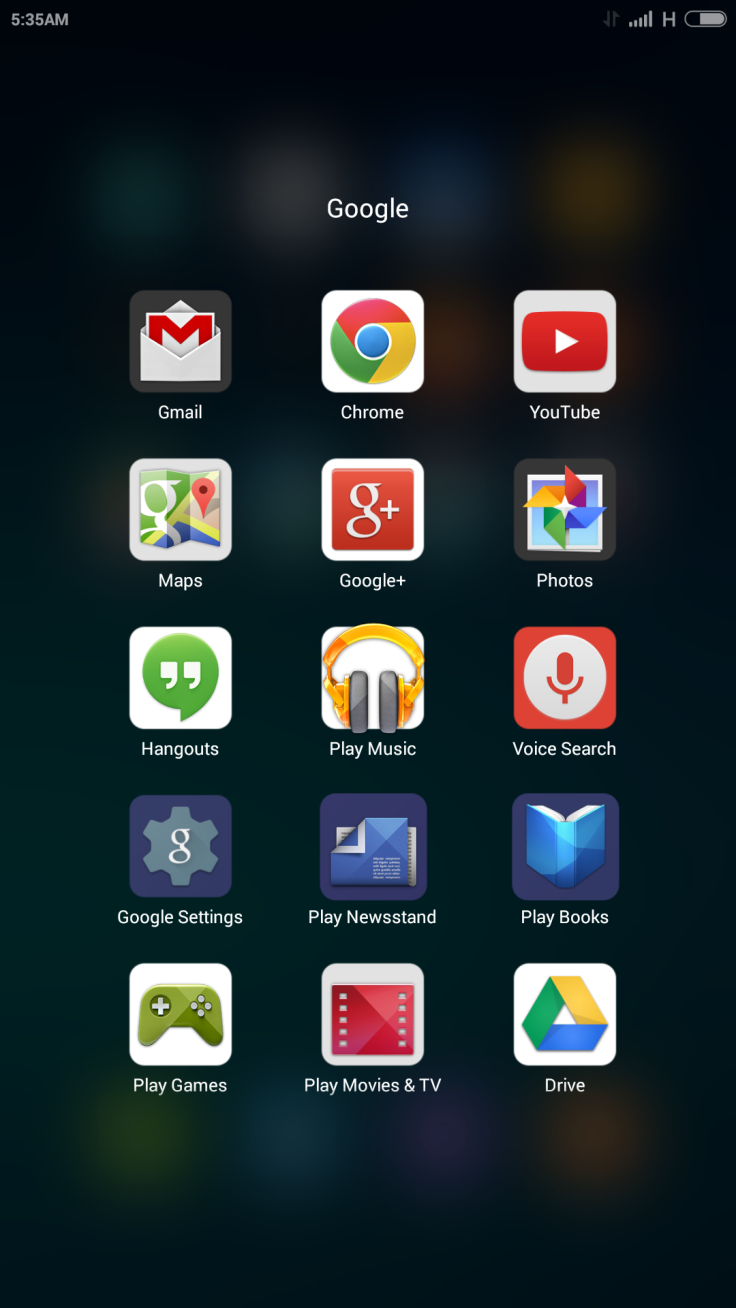 But I was able to log into my Gmail account and into my Google Play account to install already downloaded apps. The Mi Note seemed no different from any of my other Android phones, once I had my standard apps installed and a laundry list of unread Gmail notifications.
One aspect that is likely a Xiaomi staple is its themes. The Mi Note has an extensive theme library for users to switch up the entire look and feel of the device (you don't have to have your skin look like an iPhone if you don't want it to).
It's Definitely Not A U.S. Phone, But It Works
From the moment you set up the Xiaomi Mi Note, you're bluntly reminded that this phone is not intended for the U.S. When configuring your location, there are only about nine country options listed, and the U.S. isn't one of them. I set my Mi Note model to Mexico, because I figured it was the closet country to the U.S. During a second configuration, I set the location to Hong Kong to see if that would make any difference. (It didn't.) However, you can configure your language to U.S. English, so that's a plus.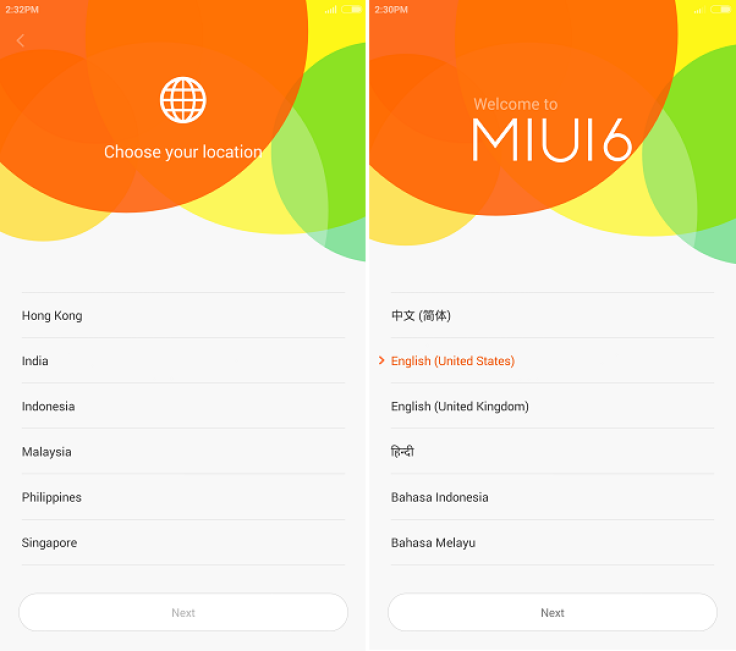 Xiaomi actually sells its device at a loss: The company makes its money through applications and services, many of which are specific to Chinese consumers. In the Mi app store, most options still have their names and details written in Chinese text, despite there being a touch of English. But I was able to successfully install and launch apps featured on the Mi app store. I installed the Eye Care Plus app (I also found this app at the Google Play store) and another app with its name and description completely in Chinese.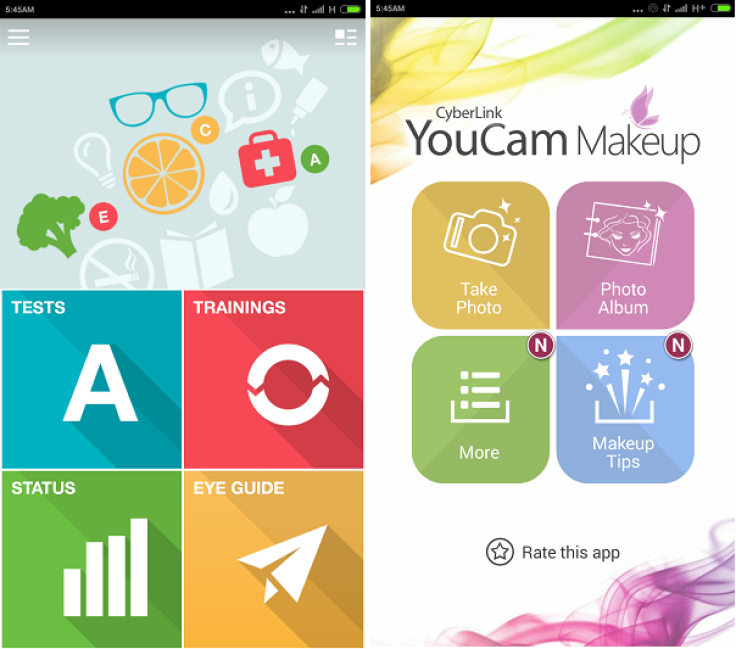 I've been able to make and receive calls with the Mi Note through my T-Mobile SIM card, which holds unlimited LTE data service. However, the Mi Note connects via HSPA +, an upgraded version of 3G.
Living With Xiaomi
After spending 24 hours with the Xiaomi Mi Note, I believe it's a solid phone with a premium look and an interesting software set. I'm a big fan of the external design and the themes. However, one criticism is that there is a lag in many applications. Various parts of the Google Play store and Facebook took several minutes to load. And it did take a few tries to install the Mi app store software. One of the first things that happened upon my first set-up was that Google Play services crashed. Otherwise, the device ran quite smoothly.
My blunt and honest opinion: The Xiaomi Mi Note is what I wish the iPhone 6/6 Plus looked like. As a fan of the metal trim design on the iPhone 5/5s, I expected the iPhone 6/6 Plus would take on a similar structure in a larger frame. I just can't get with curved edges and matte finish that Apple actually released. If the Mi Note is Xiaomi's take on the iPhone, I'd be sold on that alone.
Could the Mi Note stack up against its competitors? Well, it's already beating out Samsung and Apple in China. But would Western consumers be willing to give up their brand loyalties to try something new? The price could convince some to switch, but it's unlikely the Mi Note could yield Apple launch-esque lines of customers waiting for the next new Xiaomi phone.
Apple Of China
Despite its light-speed rise to popularity, there are still many roadblocks between Xiaomi and global domination. Although the manufacturer doesn't sell smartphones or tablets in the U.S., it will be establishing a presence in the U.S. by opening an online shop where it will market its brand of headphones and other accessories to Western consumers.
Even so, the smartphone maker keeps churning out devices that have earned it a dedicated Asian fan base with loyalty akin to that of Apple's in the U.S. Xiaomi is considered the Apple of China, with the Mi Note selling out in just 3 minutes on its Jan. 27 launch date.
© Copyright IBTimes 2023. All rights reserved.