Xiaomi Says Smartphones On Sale Through US Mobile Are Unauthorized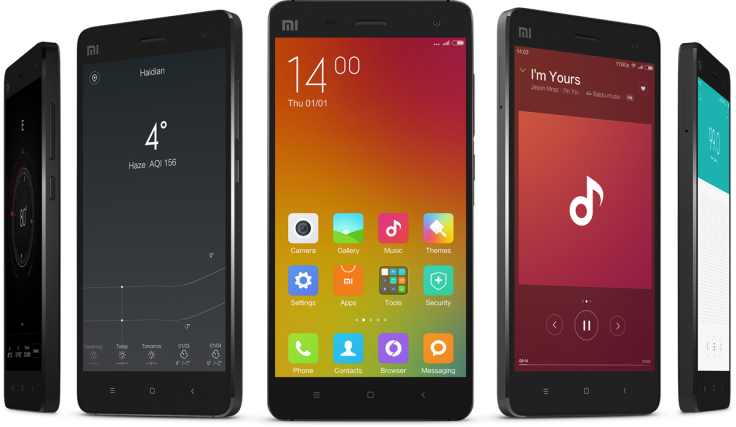 Xiaomi has said it has no plans to sell its smartphones through carriers in the U.S. and that one mobile phone network offering its handsets is not authorized to do so.
On Monday it was revealed that U.S. Mobile, a carrier that uses T-Mobile's network, would begin selling smartphones from Xiaomi and fellow Chinese manufacturer Meizu to its customers. However, Xioami has told International Business Times that it has nothing to do with the effort.
"Recent reports have indicated that Xiaomi products will be available in the U.S.," Xiaomi spokesperson Kaylene Hong told IBT. "There are no plans to sell smartphones through any authorised distributors in the US. U.S. Mobile is not authorised to sell Xiaomi products in the U.S."
While Xiaomi only offers a small selection of its accessories for sale in the U.S. through its online store, it only sells its smartphones in a handful of countries in Asia and South America. The company has indicated it has plans to expand the number of countries it sells its smartphones in, but it is likely to face challenges such as patent disputes when it moves into bigger markets.
When asked if it would be moving to block U.S. Mobile's sale of its smartphones in the U.S., Xiaomi declined to comment.
U.S. Mobile is offering its customers a range of Xiaomi and Meizu smartphones that it has imported directly from China, though it is not offering Xiaomi's top-of-the-range Mi Note smartphones. The phones it is offering — Xiaomi Redmi 2, Xiaomi Mi 3 $135, Meizu Note 2, Xiaomi Mi 4 — will be available for between $119 and $219.
As the phones are designed for the Chinese market, there will be some limitations placed on them. They are not expected to work with T-Mobile's 4G LTE network while the software, which comes preinstalled on the phones (a highly modified version of Android called MIUI), will feature a number of Chinese-specific apps that users may not be able to remove. U.S. Mobile says it will offer support to all customers buying one of the phones to make sure they can get it working properly.
"U.S. consumers have traditionally had to compromise to afford incredible devices," said U.S. Mobile founder and CEO Ahmed Khattak. "Now, with the launch of our marketplace, we are thrilled to offer complete range of exceptional smartphones for low monthly payments and to give our customers access to exceptional phones otherwise not available in the U.S."
© Copyright IBTimes 2023. All rights reserved.
FOLLOW MORE IBT NEWS ON THE BELOW CHANNELS