Yao Ming Officially Announces Retirement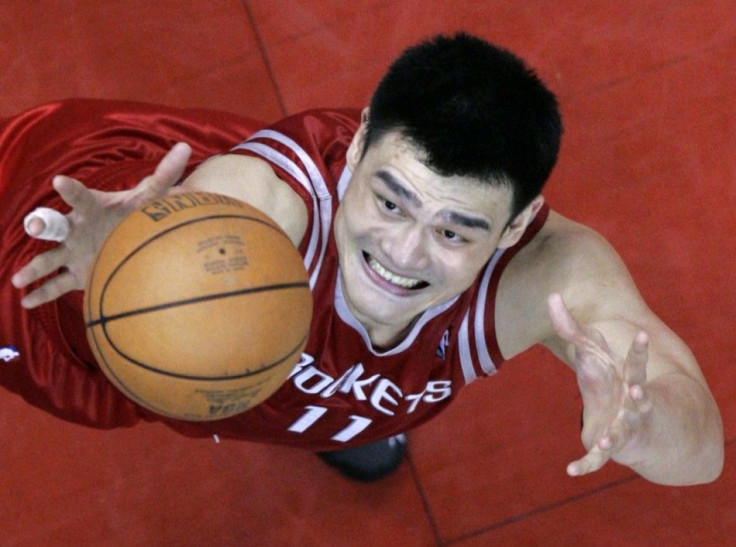 China's Yao Ming, plagued by foot and ankle injuries, officially announced the end of his basketball career on Wednesday.
The 30-year-old Yao has played eight seasons in the National Basketball Association, but only five games in the past two seasons for the Houston Rockets.
I am ending my athletic career and am retiring from basketball, Yao said through an interpreter at a Pudong hotel on Wednesday. Basketball has given me so much. It has led me to a bigger and brighter stage to showcase my abilities.
It has been widely expected that Yao would retire, as he told the Rockets he would not be returning, citing his persistent foot injuries has the catalyst that forced him to quit, the Los Angeles Times reported.
This process has been quite lengthy. I got a lot of support from my family and friends in making this decision, he said. When I started playing basketball, my parents told me: 'Do your best, but one day things will have to come to a stop and you have to think about the next step.' So I have been preparing for this day for 18 years, although today comes a bit fast.
The seven foot, six inch Yao became the first international player to be top pick in the NBA draft in 2002.
League Commissioner David Stern said Yao's retirement was the NBA's loss.
Since entering the league ... Yao Ming has been a transformational player and a testament to the globalization of our game, Stern said in a statement. His dominant play and endearing demeanor along with extensive humanitarian efforts have made him an international fan favorite and provided an extraordinary bridge between basketball fans in the United States and China.
Even before his popularity in the United States, Yao was a household name in China, known not only for his basketball prowess, but his humanitarian work.
He donated $2 million to survivors of the 2008 Sichuan earthquake and created a foundation to rebuild schools in the area.
FOLLOW MORE IBT NEWS ON THE BELOW CHANNELS