Yelp Reviewers Trash La Viola Restaurant After Philadelphia Gay Bashing, Raising Trust Questions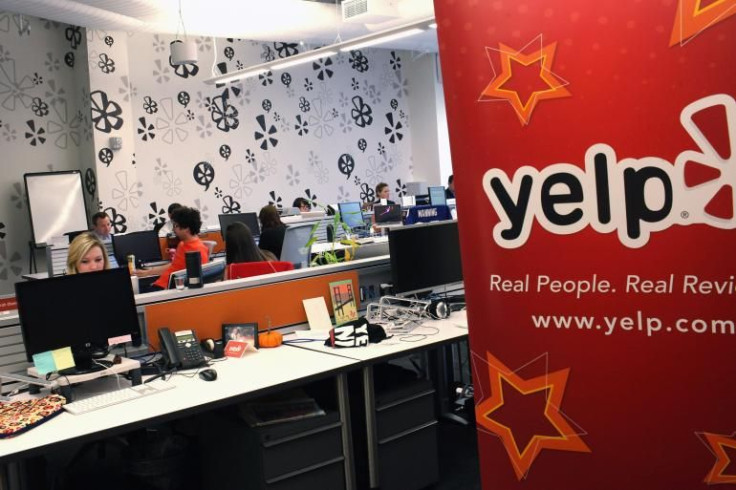 [Updated with statement from La Viola below]
What happens when a small family-owned restaurant suddenly gets trashed by an angry mob of Internet users who have never eaten there? Let's call it "Yelp warfare," and it's more common than you might think.
Yelp Inc. prides itself on being a forum where customers can find trustworthy feedback for local businesses, but some people are figuring out ever more inventive ways to turn the online review giant into an arsenal of destruction. And as is usually the case with Yelp, the reputations of small businesses are getting caught in the crossfires.
The issue reared its head again this week when the Yelp page for La Viola West, a Philadelphia restaurant, was suddenly flooded with one-star reviews. Mind you, the negative feedback wasn't due to a run of stale cheesesteaks, but rather because La Viola was in the news recently for being the restaurant where a group of diners may or may not have eaten on the night they allegedly attacked a gay couple.
After a Philadelphia magazine report, an angry Internet mob had hastily determined that the restaurant's management was being uncooperative in the effort to track down the suspects. As a boycott effort spread, Yelpers descended upon La Viola's Yelp page and unleashed their single-star fury. "You lied to the authorities to protect criminals and homophobes?" one person wrote. "Go f--k yourselves. Hello from New York!"
Philadelphia magazine posted a story on Wednesday to set the record straight. The restaurant, it turns out, wasn't being willfully uncooperative. Rather, management was in the middle of a busy shift and possibly had no information to give. So the record was set straight, but the negative reviews remained, and therein lies the issue. An online mob seeking justice grabbed its pitchforks and went for the easiest place to vent their anger, a Yelp page, which can have real consequences for a business's bottom line.
The La Viola incident would be less disturbing if it were isolated, but it's not. Whether it's the California restaurant whose "No Strollers" policy made national headlines, or the New York clinic under criticism for a surgical procedure that may have led to Joan Rivers' death, businesses find themselves the center of unwanted media attention all the time. And the more low-key the business, the more likely that its Yelp page is its most public online resource.
All of this raises questions about Yelp's proprietary algorithm, which is supposed to automatically highlight the most useful and relevant reviews and filter out the ones that aren't. With 138 million people visiting the site each month, the filter obviously can't catch everything, but what about when a business suddenly finds itself under attack? Wouldn't the unusual appearance of sudden one-star reviews set off some kind of automatic flagging system? Not necessarily. In fact, Yelp says, it takes actual human beings to solve the problem.
Kayleigh Winslow, a spokeswoman for Yelp, told International Business Times that the company has a special team in place called "User Operations," which is meant to address situations like the La Viola incident. "This team routinely reviews cases where a business' profile has been raised by media reports," she said in an email. "Reviews that are found to be in violation of Yelp's Terms of Service or Content Guidelines, including those that are contributed as a result of media attention and do not reflect a first-hand experience, will be removed from the site."
Yelp, to its credit, has acted quickly in certain situations. The errant reviews for the clinic that treated Joan Rivers have all been removed. But its team members can't be everywhere at once. As of Thursday afternoon, the negative La Viola reviews had remained on the site, but began to disappear after IBTimes contacted Yelp. On the flip side, the restaurant has also received a number of five-star reviews from people attempting to counteract the negative ones. "Never eaten here, but hear the food is out of this world," wrote one person.
Asked about the behavior taking place on the La Viola page, Winslow said, "Yelp aims to highlight useful, relevant content to help people find great local businesses based on first-hand consumer experiences, not political ideologies, media reports or hearsay."
Yelp obviously frowns on the behavior, can it ever really stop it? Granted the San Francisco company by no means has an exclusive on review warfare. Amazon, Facebook and any other forum that allows users to rate products and businesses deals with similar onslaughts.
But reviews are only a small part of what those companies do. More than any other tech giant out there today, Yelp's future hinges upon its ability to maintain a trustworthy reviewing platform.
[Updated Monday, 5:22 p.m.]
Through a spokesperson, La Viola issued the following statement:
"We are pleased that persons of interest in the vicious assault last Thursday have been questioned by the Philadelphia Police Department. We were horrified to learn any of our patrons could have been involved in such a crime. Our thoughts are with the victims and we wish the gentlemen a speedy recovery. La Viola is committed to cooperating with authorities in any investigation."
Got a news tip? Email me. Follow me on Twitter @christopherzara.
© Copyright IBTimes 2023. All rights reserved.
FOLLOW MORE IBT NEWS ON THE BELOW CHANNELS