Quin Woodward Pu Memoir Slaughtered On Amazon: Backlash Reveals Folly Of Online Reviews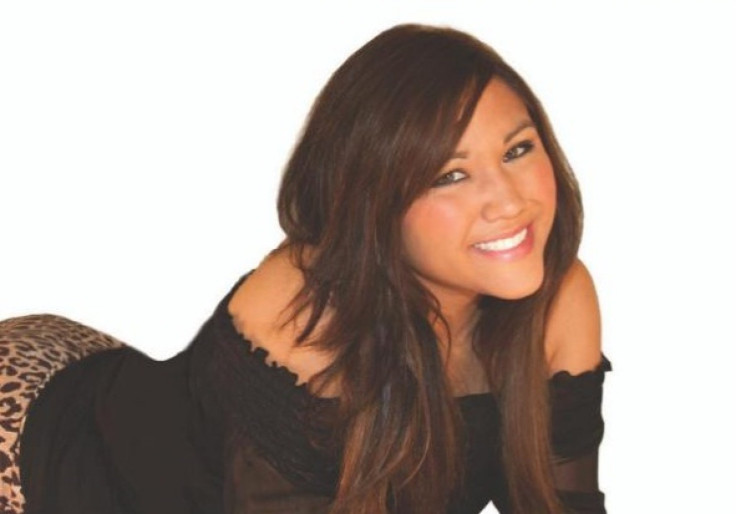 Few people noticed Quin Woodward Pu's self-published memoir on Amazon.com Inc. (NASDAQ:AMZN) before this week. The book, titled "Type A+," attracted only four reviews since it had been published by Amazon's CreateSpace in August 2011.
But that all changed when, as Pu tells it, a man she briefly dated broke up with her via text message earlier this week. Furious at such inconsiderate treatment, Pu responded with a retaliatory series of events. Apparently, the fellow had sent her a few "sext" messages from his work BlackBerry, and so Pu took screenshots of the messages and sent them to his boss. Then she told the poor fellow what she just did, publicly shamed him on her blog and, of course, the blog post went viral. It ended up on BuzzFeed, Gawker, the Huffington Post and the Daily Mail (where all trash ends up eventually). In the blink of a digital eye, Pu was neck deep in Internet infamy.
The fallout from all this included a standard Twitter witch hunt. Users pounced on Pu's Twitter account with a flurry of angry tweets, spouting the c-word, racial slurs and remarks about her weight. No shortage of tweeters called her the worst person alive, a title she apparently took over from ousted Business Insider CTO Pax Dickinson.
Fast-forward 48 hours and that previously unnoticed memoir now has more than 125 Amazon reviews, the vast majority of which give the book one star. It stands to reason that most of the reviewers haven't read the book, and in fact, many said as much in their reviews:
"I clicked on the 'See What's Inside!' link to get a sneak peek, and I'm sorry I did. This is some of the worst writing I have ever read. If I could give it zero stars I would."
"I wouldn't buy this book, even if someone paid me to do so, the free preview was more than enough to dodge this abomination."
Others simply used the review forum as an excuse to wish for Pu's death:
"This lady sucks at life. I will pray to mohammed that her life ends quickly yet painfully for inflicting this book upon the people of Earth."
Whether or not Pu planned it this way remains to be seen. In a follow-up interview with the website InTheCapital, an unapologetic Pu spoke of an uptick in Amazon sales since the backlash began. "It's been fantastic," she said -- and no doubt she seems to fit the personality type of someone who would revel in the attention.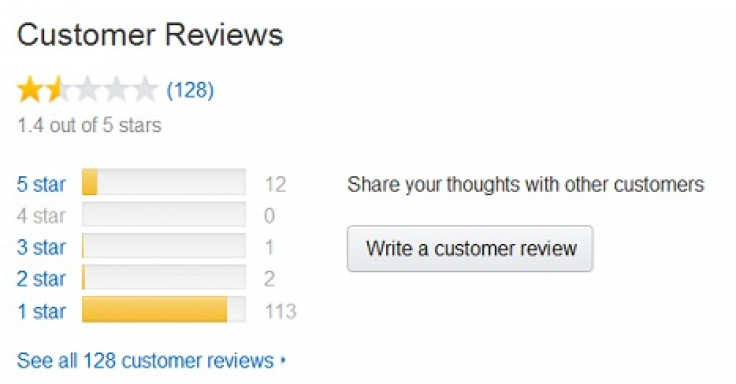 But planned or not, the incident speaks to the relative ease with which Amazon's review system -- among the most important metrics for book sales in the digital age -- can be both manipulated and sabotaged. Attack campaigns like this one are not unusual, and they don't just happen to self-published memoirs by people who overreact to breakups. In January, the New York Times wrote about how Amazon users were abusing the review system to sabotage Randall Sullivan's Michael Jackson biography "Untouchable," published by Grove Press. Fans of the pop star apparently decided the book was exploitative, and through a concerted effort, they sought to discredit it with a slew of one-star reviews. As the Times wrote at the time, Sullivan complained to Amazon, and the website promised to remove any reviews that violated its guidelines.
It didn't. Eight months later, the book still has 148 one-star reviews, many written in the span of a three-day period in mid-November 2012, and many from reviewers freely admitting that they haven't even read it.
"I read the prologue and author's notes," one reviewer wrote. "That's all I needed to read to deduce it was poorly researched."
And as it turns out, such reviews may not even violate Amazon's Review Creation Guidelines, which are more focused on keeping out fake positive reviews than fake negative ones. In a section called "What's not allowed," Amazon includes a litany of bullet points describing "promotion content," which is grounds for removal. This makes sense, as the company has an understandable interest in keeping out reviews written by authors' friends and family, and even the authors themselves.
But reviewers who slaughter a book for personal reasons -- like, say, disapproving of the way an author publicly shamed someone on her blog -- seem to have free rein on Amazon. Very little in its guidelines appear to discourage it. The site says it prohibits objectionable material, which, according to its terms, includes "obscene or distasteful content" and "profanity or spiteful remarks." But unless Amazon doesn't consider wishing for an author's painful death "spiteful," it doesn't appear to have much interest in policing that policy.
And why would a memoir that suddenly went from four reviews to 125-plus not send up a red flag in even the most basic algorithm? Good question. Amazon did not immediately respond to a request for more information, but updates will be posted here if it does.
In the meantime, Pu's Amazon page will have to endure the onslaught, which is either a travesty or poetic justice, depending on your perspective.
Got a news tip? Send me an email. Follow me on Twitter: @christopherzara
© Copyright IBTimes 2023. All rights reserved.