Yet Another Person Who Dislikes Mitt Romney: Vladimir Putin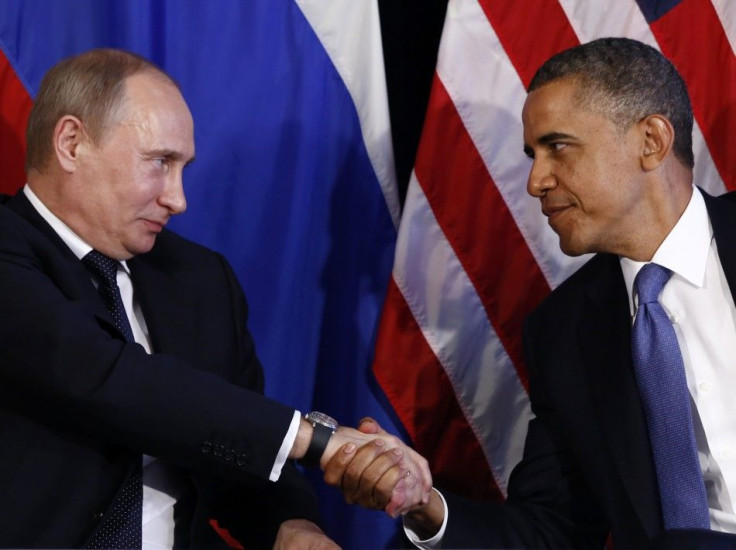 Russian President Vladimir Putin said that U.S. Republican presidential candidate Mitt Romney was "mistaken" in an interview aired on Thursday and called President Barack Obama "an honest person who really wants to change much for the better."
Putin was referring to Romney's statement in March that "Russia is, without question, our number one geopolitical foe." The presidential hopeful has called for a tougher U.S. stance against Moscow and criticized President's Obama's policy of strengthening ties.
"The Obama message to Moscow has been a re-set policy, that somehow everything is warm and fuzzy between us and Moscow, and what we've seen over the last several years is that Moscow didn't get the message," Romney said during another interview in June. "The president's re-set policy has been an abject failure."
In Thursday's interview, Putin acknowledged that Romney's comments may have been politically motivated.
"As for Mr. Romney's position, we understand that it is in part... campaign rhetoric," he said.
The relationship between Russia and the United States is generally amicable but strained for various reasons ranging from human rights issues to the diplomatic standoff over Syria.
For Putin, one of the most important issues of contention is a NATO-supported anti-ballistic shield system that would be installed in Poland and the Czech Republic to guard Europe against nuclear threats, specifically from Iran.
The plans preceded the Obama administration but were overhauled by the U.S. president in 2009; he said the changes were based on new intelligence about Iran's capabilities. But critics accused him of downgrading the program in order to appease Russia at the expense of Poland and the Czech Republic.
But despite Obama's modifications, Moscow remains opposed to the shield system. Officials there say the installation of the shield could have a direct impact on Russia's own nuclear capabilities, undermining their powers of deterrence.
Putin made missile defense a cornerstone of his campaign platform when he made his successful run for president this year. He also has plans to increase nuclear technology spending. His comments on Thursday made it clear that Romney's purportedly tougher stance on Moscow would not deter Russia from strengthening its national security.
"We'll work with whichever president is elected by the American people," he said. "But our effort will be only as efficient as our partners will want it to be."
© Copyright IBTimes 2023. All rights reserved.