Young Africans Flocking To Dubai, Joining South Asians As Guest Workers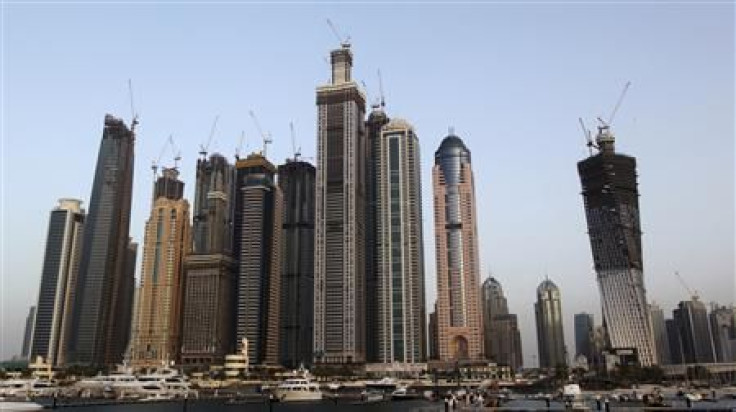 Many African youths, beset by high rates of unemployment in their native countries, are apparently seeking to move to Dubai in the United Arab Emirates, rather than the promised lands of Western Europe, in search of jobs and opportunities.
Ugandan writer Joel Kibazo said he was surprised by the large number of Kenyans and other Africans he encountered while visiting Dubai, according to a BBC report.
"Dubai is one of those places where every nationality is represented among those who work in the emirate, but it is hard not to miss the fact that almost every African I saw and met is from Kenya," Kibazo wrote. "They all had a similar tale: There were no job opportunities at home; the plan was to earn as much as possible in two to three years before returning home to start a business."
Although Kenya has a relatively small population (42 million, far smaller than other African states like Nigeria and Ethiopia), its people are highly educated, ambitious and discouraged by very high jobless figures in their native country (40 percent as of 2008, according to the CIA/World Factbook).
The Standard Digital newspaper of Kenya reports that an estimated 40,000 Kenyan guest workers currently live in the UAE (which includes Dubai), primarily in the construction, hotel and travel industries. (Hundreds of Kenyans work at the Dubai International Airport alone.)
Still, other Kenyans toil as domestic workers, while a handful are affluent business people. "Life is very good in Dubai, much better than what I experienced in Kenya," Eric Kariuki, a security guard from Nyeri, told the paper.
Indeed, Africans have now joined legions of workers from Asia, particularly India, Pakistan, Bangladesh, Sri Lanka and the Philippines, who have long established themselves in the UAE, and Dubai in particular, as part of the huge foreign worker population.
But Indians and Pakistanis far outnumber Africans -- they account for some two-thirds of Dubai's entire population of a little more than 2 million.
However, despite Dubai's riches, immigration laws make it difficult, if not impossible, for Africans and other foreign peoples to settle permanently. The right to stay in the emirate depends on having the continued sponsorship of one's employers. In addition, low-wage workers are not allowed to bring their families with them.
Aaron Kilu, another Kenyan security guard, has lived in Dubai for almost six years. But he has no intention of settling. "I am here on a work visa and have to go back home at the end of my contract," he told the Standard.
"I cannot stay here forever, because I have a family in Kenya. I want to get as much money as I can and then return to Kenya."
According to the Savannah Recruitment Agencies Ltd., a Mombasa, Kenya, firm that helps Kenyan seeking jobs in the UAE, salaries in Dubai can range from 600 Dirhams ($164; 13,750 Kenyan shillings) per month for unskilled construction workers to up to 20,000 Dirhams ($5,400; 460,000 Kenyan shillings) for senior managers.
Savannah noted that, while these wages are much higher than what can be expected for comparable positions in Kenya, the cost of living, particularly for accommodations, is far higher in Dubai.
© Copyright IBTimes 2023. All rights reserved.
FOLLOW MORE IBT NEWS ON THE BELOW CHANNELS