Young People Have Paid The Biggest Price During COVID, We Must Support Them In Our Recovery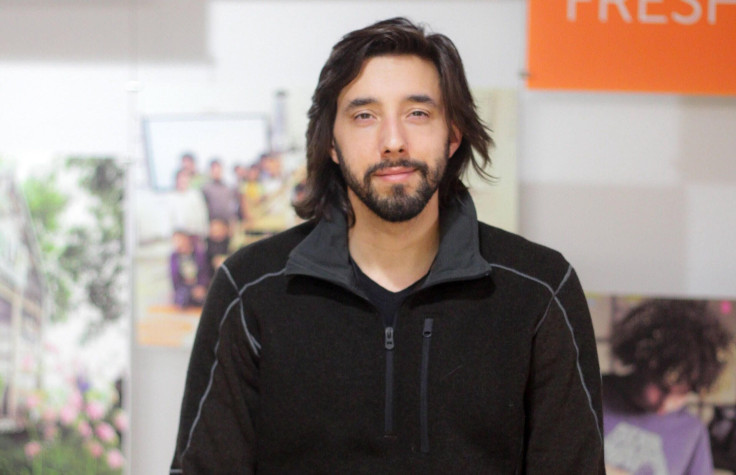 In times of crisis, it is often the voiceless who suffer the most. COVID has been no different; our young people are the ones who have borne the brunt of the pandemic's effects on schooling, college and employment opportunities. There is talk of a 'Great reset' in the economy and the workplace, however, when it comes to schools, we seem committed to tried-and-failed models.
My hometown of Minneapolis is an exception. The city council has teamed up with local charities and schools and allowed students to complete sustainable, urban regeneration projects across the city. In return, students receive $15.00/hr whilst also getting graduation credits. This has leading indicators of boosting graduation rates, has increased employment, and has helped the wider community with a sustainable project that reduces pollution to the Mississippi river.
That's why this revolutionary program needs to be scaled up across the nation. Too many kids are dropping out of school, too many high school graduates have no work experience and struggle to find jobs, and too many communities feel hostile to their own youth.
Although most of the casualties have been older, young people have been silent sufferers during this pandemic. Emergency rooms across America have seen a 24% increase in mental health-related conditions visits from children between the ages of 5 and 11. An estimated 17 million children have been cut off from free school lunches.
Young people do not have powerful lobbyists or special interest groups. They can't even make their voices heard through the ballot paper. That's why they risk being forgotten as we try to rebuild after this crisis.
Educational gaps have been blown wide open, and this will have terrible repercussions for society as a whole. Because of school closures, the average student is predicted to have lost as much as a third of their progress in reading, and more than half of their progress in math, according to a paper produced by a working paper from the University of Brown and the University of Virginia.
This is worse across racial and income lines. Pre-COVID conditions already set minority and lower-income families up for failure; Black and Hispanic households are between 1.3 and 1.4 times more likely to face limited access to connected devices and the internet. This has translated directly into learning losses; the average learning loss across all students is 7 months, whereas for black students it can be as much as 10.3 months, and up to a year for lower-income families.
We can't blame everything on COVID; these inequities were at the heart of the American education system before the pandemic. A 2019 study found that predominantly white districts received approximately $23 billion more than non-white counterparts, even though these districts serve the same amount of students. COVID has not created these learning gaps, it has only exacerbated them.
We owe it to the generation, who have lost the most during COVID, to prepare them with the skills they actually need in the workplace. I've seen a blueprint for how this could work in my home city of Minneapolis. Currently, the Minneapolis graduation rate sits at approximately 74%, meaning that a quarter of students across the city are simply not graduating. This rate is much higher amongst black males; over half who attend urban high schools do not get a diploma, and of these dropouts, 60% will go to prison.
We are not only failing our students, we are creating a host of knock-on effects for society as a whole, from increased future unemployment to the clogging up the criminal justice system.
The city of Minneapolis signed up with a range of schools and enabled young people to complete social projects, like creating stormwater treatment facilities. The best part? The students received a wage, whilst also getting graduation credits.
This approach to education is revolutionary. Studies have repeatedly found that educating children in an outdoor, practical setting boosts creativity and collaboration skills. It's also a healthy way to exercise, boost initiative and problem solving, and builds a sense of community responsibility.
Working in an outdoor setting, and in tandem with nature has also been repeatedly shown to ease mental health issues; something that the students of America are clearly crying out for.
At the moment, we have an education system that is preparing students for a future they won't have; approximately 36% of students ever complete college in America. But virtually every lesson is geared towards academia, and more importantly, passing exams. In the midst of America's labor shortage, we need students who can collaborate, create and engage in practical projects in the community.
The future of our society rests on the shoulders of our young people. They need to be our focus as we rebuild after COVID, not simply an afterthought. We need to admit that our current education is making young people miserable and often unemployable, and that poorer and minority kids have even less of a chance at success.
Last and most importantly - we need to honor the voice and the choice of our students as they forge forward into the future. They are brilliant. They know us adults do not have it figured out. They will innovate. And, we are seeing their engagement in these new pilots prove out. Why show up to boring lame regular school, when you can show up to high school with credit-bearing PAID projects, that are equipped with skills and job pathway? They are used to being babied by the system and then this adds to them checking out. In learning with this new system, they get respect - and we also expect. That is to say, we expect them to rise to the challenge and we respect their free will.
We need fresh thinking; getting our students to learn, earn and benefit the community in the process is exactly that. Get ready for the new and next "greatest generation."
FOR FREE to continue reading
✔️ Unlock the full content of International Business Times UK for free
offer available for a limited time only
✔️ Easily manage your Newsletters subscriptions and save your favourite articles
✔️ No payment method required
Already have an account? Log in