YouTube Announces Offline Video For Phones And Mobile Devices This Fall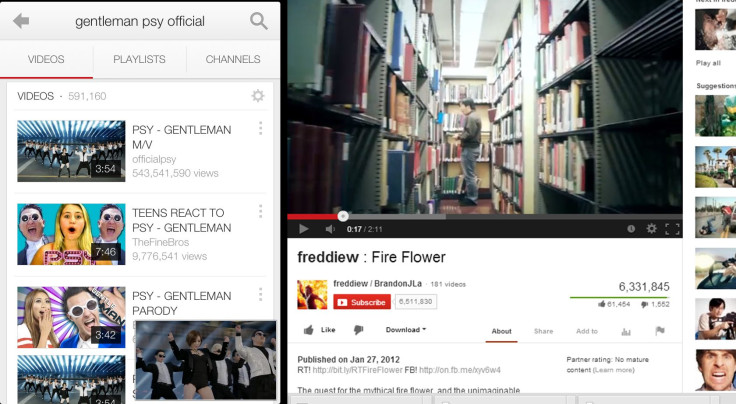 YouTube users watch videos from almost every place and situation imaginable—as long as there's an Internet connection. This is expected to change by the end of this year.
According to a post by YouTube on its official Partners and Creators blog, the new feature, which is set to arrive on YouTube mobile apps, will allow users to watch video content on the go, even without an Internet connection.
"This upcoming feature will allow people to add videos to their device to watch for a short period when an Internet connection is unavailable," YouTube announced.
The new feature will allow users to save clips to phones and other mobile devices such as iPhones, iPads and Android devices for up to two days, or 48 hours, according to All Things Digital.
The feature will be released in November, following a slew of updates that were originally released for YouTube mobile apps in August, including the ability to watch videos back to back, watch videos while browsing other parts of YouTube, and even sending YouTube videos from a phone or tablet onto a television set through Chromecast, Google TV, PlayStation 3 and other television devices.
Take a look at the official announcement here.
© Copyright IBTimes 2023. All rights reserved.