YouTube Star Chrissy Chambers Wins Revenge Porn Case, Proposes To Girlfriend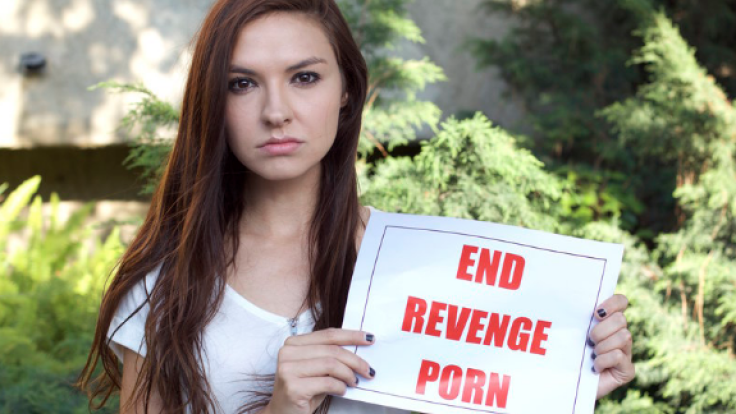 Popular YouTuber Chrissy Chambers won compensation in a landmark "revenge porn" case in the U.K., she announced via Instagram.
Chambers who runs a YouTube channel with her partner Bria Kam, sued her ex-boyfriend after he posted videos of their sexual activity on the internet without her permission. Chambers, 26, said her former boyfriend filmed her in 2009 when she suggested they take a break.
Chamber's litigation is the first civil case of its kind in England and Wales. The regions made revenge porn a criminal offense in 2015, but Chambers said she was not able to take advantage of the rule because it did not apply retrospectively, according to the BBC.
The ex-boyfriend told the High Court in London that he accepted liability for his unlawful acts and agree to pay a "substantial" amount in damages, and also to cover legal costs.
"[This] should serve as a severe warning to those who seek to extort and harm with revenge porn: you cannot do this with impunity, and you will be held accountable for your actions," said Chambers after the decision, according to the BBC. "To every victim of this insidious kind of attack, I am here to say: You can fight back, and win. You will heal and move on - and you will not have to take those steps alone."
Chambers has been outspoken about ending revenge porn and has shared her story on YouTube. She also launched a Change.org petition a few years ago. Chambers said her former boyfriend, who is six years older than her, filmed and uploaded six videos on free porn websites between December 2009 and January 2012. Some of the videos contained Chambers' name and age at the time they split, which was 18. Chambers said she did not know he had filmed her and didn't realize the videos were circulating on the internet until June 2013, more than a year after they had been uploaded.
"When I first saw them I felt like I'd been stripped of my dignity," she wrote in her petition. "My ex posted those videos for revenge, plain and simple. He wanted to hurt me, and to tarnish my reputation."
Since Chambers did not own the copyright to the clips she could not get the sites to take the videos down. The clips ended up being redistributed to over 30 other sites. The ex-boyfriend agreed in court to destroy any remaining images of Chambers in his possession and handed her over the copyrights to the clips. With the copyrights granted, Chambers can now force porn sites to take the videos of her down.
Chrissy Chambers Proposes To Bria Kam
After leaving the High Court Chambers proposed to Kam -- who said yes. The YouTube star, who along Kam have more than 757,000 subscribers, announced the news on her Instagram.
"I could not be more elated to announce today that I won my revenge porn case and also asked the most incredible girl to marry me," said Chambers. "That's right -WE WON AND BRIA AND I ARE ENGAGED!!!!!"
© Copyright IBTimes 2023. All rights reserved.