Yule Log Livestream 2015: TV Info, Netflix And Online Options For The Holiday Tradition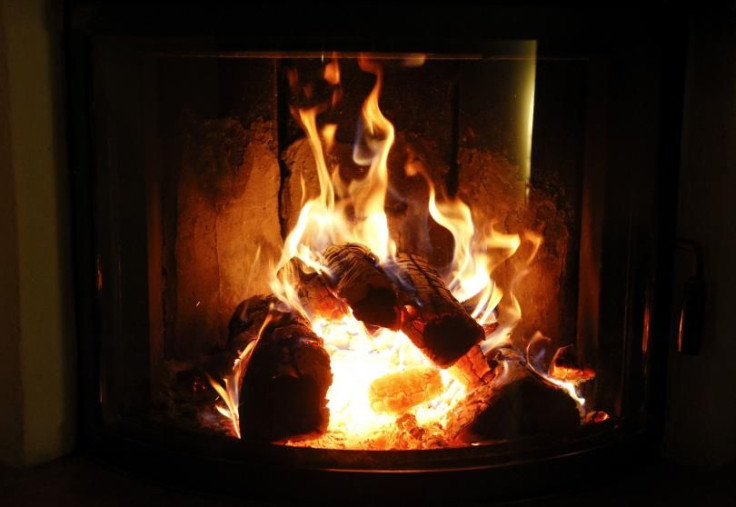 The Rockefeller Center Christmas Tree may be the most famous New York City Christmas tradition, but the Yule Log broadcast is not far behind. The Yule Log has been airing in the city on WPIX-TV on Christmas since 1966, bringing some holiday ambiance into the homes of many New Yorkers without a fireplace. The tradition has since spread outside of the Big Apple and there are now many ways to bring the Yule Log into your home.
For New Yorkers, PIX11 will, of course, be airing the four-hour Yule Log broadcast on Christmas morning, Friday, from 9 a.m. to 1 p.m. EST. The broadcast will feature the famous loop of the burning Yule Log with Christmas standards playing in the background. An online version of the broadcast is also available on the PIX11 website and can be viewed below:
Netflix has also gotten into the game and a Yule Log video can be found by searching "Fireplace for Your Home" and choosing the episode "Crackling Yule Log Fireplace." The Netflix video even has a joke trailer and director's comedy.
There are also endless YouTube channels that get more creative with the holiday tradition, such as a Michael Bublé-themed Yule Log and a Lil BUB Yule Log. However, the Nick Offerman Yule Log takes the cake. The former "Parks and Recreation" star recorded a 45-minute holiday video, uploaded on Dec. 2, in which he silently sits by a fire drinking whiskey — the video is a promo for Lagavulin Single Malt Scotch Whisky — shifting his legs around every so often.
Watch the Nick Offerman Yule Log video below:
With all the options online and on television, there is no excuse not to have a Yule Log burning ... or, at least, playing in your home for the holidays. No Christmas is complete without it!
© Copyright IBTimes 2023. All rights reserved.