ZTE Crowdsourced Project CSX Selects Three Ideas For Development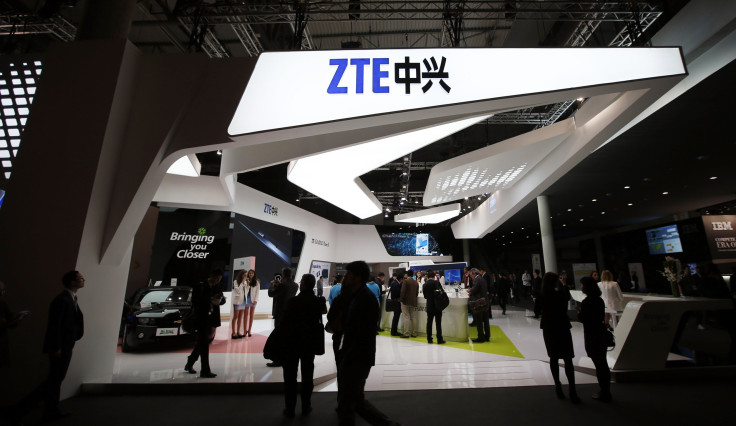 Chinese telecom company ZTE has selected three semi-finalists in its crowdsourced voting project. Though ZTE preferred that ideas submitted to its Project CSX endeavor not be smartphones, one phone has made it through the first round of the competition, which will introduce a new mobile product in 2017.
"This was a challenge to come up with the next cool mobile device. At the end of the day we are going to build what everyone wants," ZTE Vice President of Technology Planning and Partnerships Jeff Yee told International Business Times. Yee divulged that prior to the semi-finalists selection, many submissions were merely 5.5-inch smartphones with the next generation's specifications.
However, the three ideas selected to move forward include an virtual reality headset that can be used underwater, an app-controlled robotic arm and a smartphone with an eye-control feature. In the second round, the ideas will be open to ZTE's Z-Community forums for development and refinement of the ideas. Members can submit schematics for the products and detailed information on how the devices will work until Sept. 30. After that, the developed ideas will be up for public voting once again through Oct. 10. ZTE will judge the finalists on Oct. 11 and open one final voting period from Oct. 12-19 to select the winning concept, which will be introduced in 2017.
At this time, the exact direction of CSX remains unclear. However, ZTE expects, not only to witness the development of unique products, but possibly also to transform the way it releases devices. "How do you define a whole new category of devices? It still has to be something that we have the intelligence and manufacturing know how to build," Yee told IBT. "That's the only reason why we limited it to mobile but left it so open so that anyone can submit and idea under mobile defined as wireless connectivity."
The three concepts to move to the next round of Project CSX are as follows:
The " VR – Interactive diving mask " is an IP67 certified VR headset with an Ultra HD display intended for use in VR applications that simulate underwater activities.
The " Powerglove (Android application control of hands) " enhances dexterity for functions including playing the piano and proper typing form. The glove is controlled by an app and moves to direct users' fingers for various purposes. It is sees as useful for Parkinson's and arthritis patients, or those recovering from sports injuries.
The " Self-Adhesive Smartphone with Optimized User Interface via Eye Tracking System and Split Screen Technology ," uses two cameras at the top and bottom of the device to allow users to perform functions, such as scrolling and easy text reading, using only the movements of the eyes. The device includes a self-adhesive polymer infused into the back of the phone, allowing users to stick the device onto various surfaces for easy handling when needed.
Ultimately, there will be five ideas in the running for the next voting period, as ZTE plans to allow two wildcard entries to be submitted during the development phase.
The manufacturer expects challenges ahead, noting ideas often become more rigid as the development process continues, with concepts possibly becoming less creative. However, ZTE hopes to see more new ideas as the completion moves forward. CSX mimics ZTE's traditional product development strategy, except the public gets to send in their input before ideas are voted upon by the manufacturer.
Perhaps we are now seeing the future of product development. As ZTE expected, competitors have jumped on a similar bandwagon. Sony is now accepting applications for its own Future Lab Program "N." The manufacturer showcased a neckband equipped with open speakers, for which it wants the public to test prototypes and build upon the concept, at South By Southwest in March.
The Project CSX device will be released in 2017. Its actual release date will depend on the kind of device being manufactured.
© Copyright IBTimes 2023. All rights reserved.
FOLLOW MORE IBT NEWS ON THE BELOW CHANNELS