10 Reasons to Travel to Las Vegas Now
There is a reason they say that what happens in Vegas, stays in Vegas. It's true ... Sin City lives on the wild side and is a haven for overstimulation, but it's also an interesting cultural study and a lot of fun. If you've never visited the city, there's no time like the present to pack your bag and head to Vegas, baby! Here are 10 reasons to make the trip:
1. You can travel the world in a day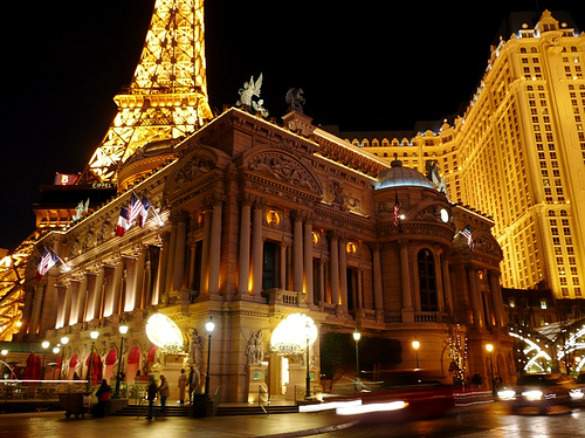 Las Vegas is the ideal location for people who don't know exactly where they'd like to travel. Due to the nature and size of the resorts on the Strip, visitors can find culture, food and shops that mirror those found in other places around the world. From the gondoliers at The Venetian to authentic French pastries at Paris, it is very possible to experience aspects of different world cultures with just a few days in Las Vegas.
2. It's relatively inexpensive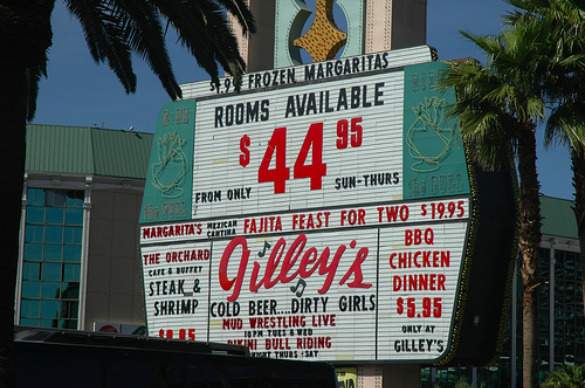 It's true that many people travel to Las Vegas to hit the jackpot, and if that's your goal when you visit the city, then expect to leave with less cash than you arrived with. If you visit for a good time beyond the casino floor, however, it is possible to stay within a budget. Airfare to Las Vegas from most large U.S.-based hubs is generally reasonable, and once you arrive on the Strip, you can get around easily by walking or riding a public bus. You might want to save up for a couple pricier meals or a show when you visit, but look for coupons in the free booklets found at the information booths in the resorts for discounts to some of the city's major attractions. If you really are skimming by with minimal cash flow, spend your time people watching, window shopping and checking out the free attractions.
3. It's easy to navigate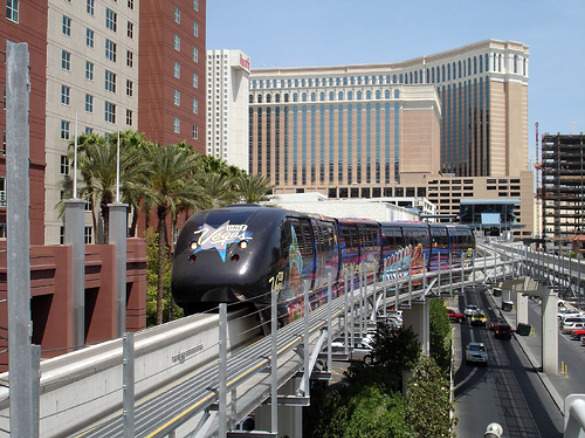 If you're planning on spending your time on the Strip or in downtown, it's fairly easy to get around by foot, taxi, public bus or monorail. If you rent a car, you can park for free in any of the parking garages on Las Vegas Boulevard. Though the Strip is deceivingly lengthy (the distance from Stratosphere to Mandalay Bay is nearly four miles), you can walk, ride the monorail or catch the bus to just about anywhere you'd like to go. Las Vegas has two public buses that service the touristy areas: The Deuce runs from Sahara to Mandalay Bay while The Ace services the Strip, the Premium Outlet Mall and downtown Las Vegas.
4. It's not just for grown-ups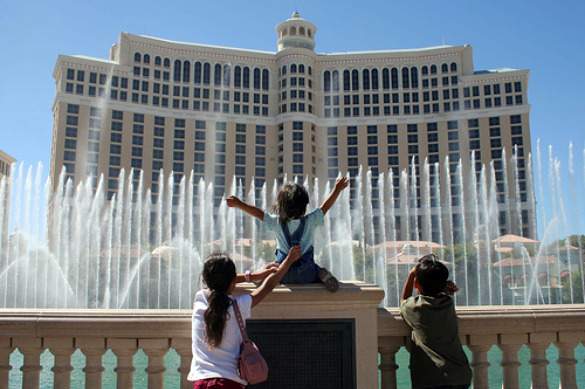 Las Vegas is surprisingly family friendly. Though you'll obviously want to steer clear of the burlesque shows and nightclub scene, there are parent-approved activities scattered throughout the city. Check out the pools at your resort (but avoid the party pools), spend some time at GameWorks and M&M World, and visit the animal habitats at MGM Grand, Flamingo and the Mirage. You can also spend hours at Circus Circus, home to an indoor amusement park and arcade games.
5. It's ideal for outdoor enthusiasts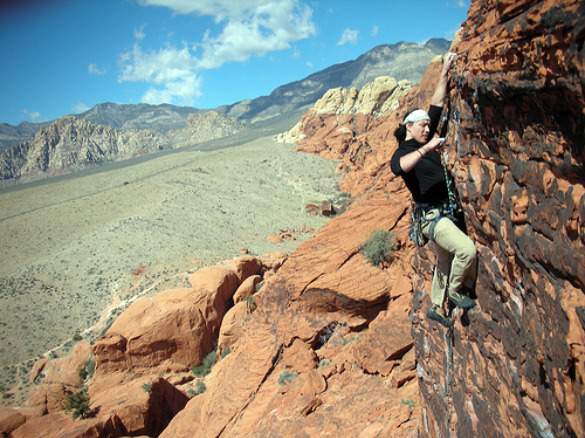 Though most people imagine a neon-fringed image when they think of Las Vegas, the city is actually in an ideal location for people who love outdoor activities. People come from around the world to boulder and rock climb in Red Rock Canyon, which is less than a half hour's drive from the Strip. Visit Valley of Fire for hiking and Mt. Charleston for skiing. And within just a few hours of the city, visitors can easily reach the Grand Canyon, Death Valley, Joshua Tree, Bryce Canyon and Zion Canyon National Parks for weekend trips.
6. The shows are world class
Home to seven Cirque du Soleil shows (with an eighth on the way), Broadway hits, several burlesque acts and a smattering of performances by famous comedians and magicians, Las Vegas truly has a show for everybody. Some of the more popular shows at the moment are Cirque's O and Love, the Blue Man Group, Lion King, Cher and Le Reve. In addition to the permanent fixtures on the Strip, there is always a selection of concerts that fill the music venues scattered around town.
7. You're practically guaranteed good weather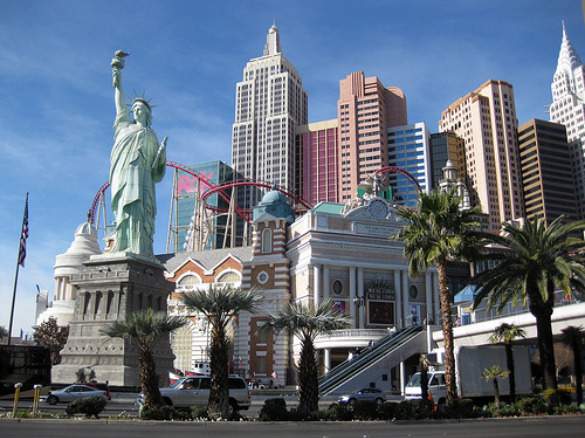 With nearly year-round sunshine and only the occasional day with rain or snow, it's safe to say you can leave your umbrella at home. It gets windy in the valley, but with all the tall buildings on the Strip, you may not even notice it. In the winter, temperatures hover between 40F and 50F while daytime temperatures in the summer frequently break the 100F mark (but there's always an air conditioned building nearby). Spring and fall are the best times to visit for the most comfortable weather, but in all actuality, there's rarely an unpleasant day in Las Vegas due to the weather.
8. The food selection in Las Vegas is found nowhere else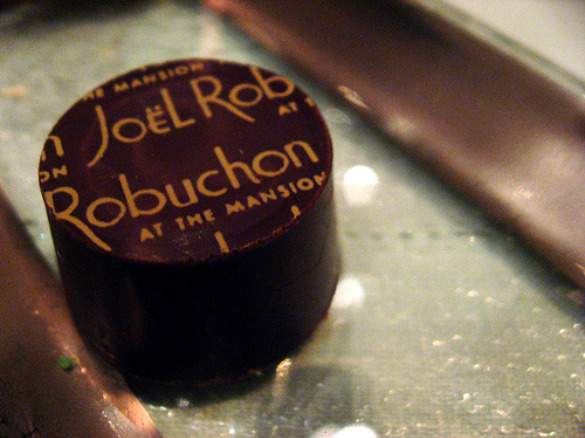 There are 16 Michelin-rated restaurants in Sin City, and all of them are conveniently located on or near the Las Vegas Strip. Chef Joel Robuchon prepares the food at the only three-star restaurant, which is located in MGM Grand. Reviews of the meal laud it as the best food and service in the city, but the small portions come at a price. Expect to pay near $1000 for dinner for two without drinks. Other famous chefs who have established restaurants in town include Daniel Boulud, Guy Savoy, Mario Batali, Emeril Lagasse, Wolfgang Puck and Kerry Simon. Though you'll certainly pay for the more prestigious restaurants, it's definitely possible to have a nice fine dining experience for under $100. From Japanese and Indian fare to Italian, French and Greek cuisine, if you're looking for a genuine, memorable dining experience, you can find it in Las Vegas.
9. It's iconic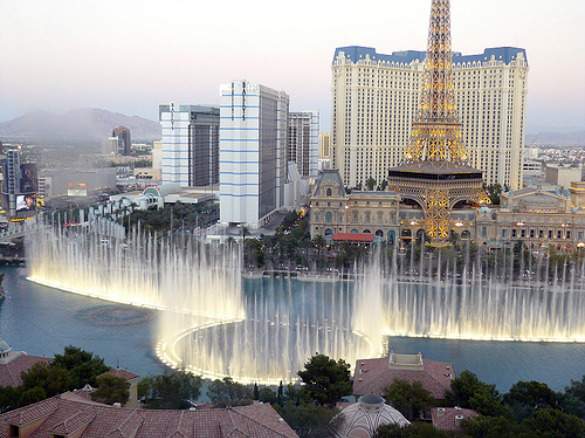 Yes, Las Vegas is a city of over-the-top superlatives. There are huge resorts, lavish meals, all-night parties and constant celebrity sightings. People drop thousands of dollars at the poker tables and slot machines. They stay up all night, drink excessively, party it up at the pool and get married on a whim. It's bright, noisy and overwhelming. Despite all the things that have kept you away from Sin City, it's one of those cities that you should visit at least once, just to say you've been there and experienced it. You don't have to be overzealous and spend your life savings or drink so much you can't remember your vacation once you've left, but you should spend at least a couple days of your life absorbing the energy of the city just because it's Las Vegas.
10. You can live your wildest dreams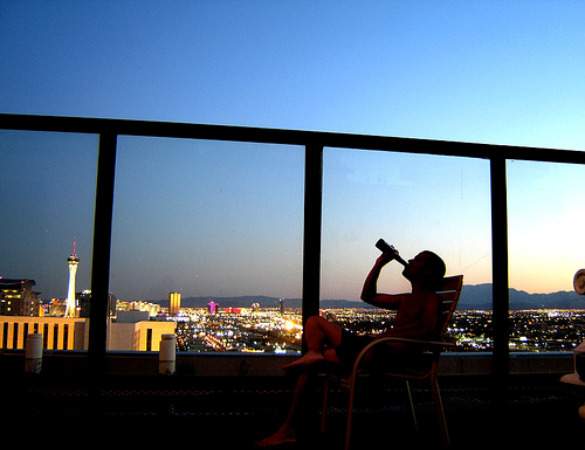 While it is not true that what happens in Vegas, stays in Vegas (I promise, that credit card debt will surface eventually), this city does give you the freedom to do and experience things that you've probably only dreamed about. You can dance all night, soak in the sun with frothy drinks all day, shop at high-end stores, rub elbows with celebrities, wine and dine on fine cuisine, ride a limo down the Strip at night and feel free to be the wild and fun person you always wanted to be. If you're lucky, you might even walk away a millionaire.
Photos by: http2007, RobertFrancis, Phil Guest, 5 Flip Flops (Earl), august.wasilowski, ariannameli, Ben.a, e.t, Mike fleming, dier madrid