The 10 Richest People In The World And How They Became Uber Wealthy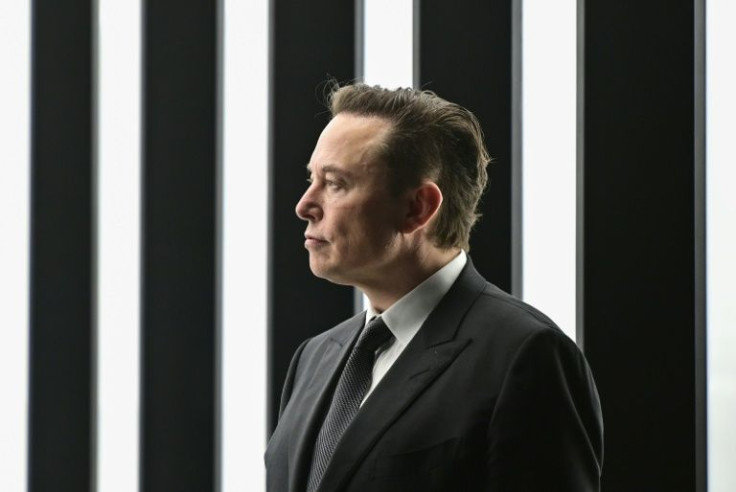 KEY POINTS
Elon Musk, Tesla founder and Twitter owner, reclaimed the title of the world's richest man
Bill Gates became the world's richest man for a long time due to Microsoft's success
Steve Ballmer, who started as Microsoft's 30th employee, is now the world's 8th richest man
In a world driven by wealth and power, a select group of individuals has transcended financial boundaries to amass extraordinary fortunes. These are the elite few who dominate industries and shape the global economy.
Here are the top 10 wealthiest people in the world according to Forbes, each an exceptional entrepreneur in their own right. From tech titans to retail moguls, their stories are as diverse as the empires they've built.
1. Elon Musk ($245.9 B)
Elon Musk, the world's current richest man, is known for his audacity and relentless ambition.
He co-founded six companies, including electric payments firm PayPal, electric car manufacturer Tesla, rocket producer SpaceX and tunneling startup The Boring Company.
Musk's Tesla became the leader in the EV market, and his SpaceX is now known as the first private-funded company to send a spacecraft to the International Space Station.
In 2022, Musk bought Twitter for $44 billion, and his takeover was shrouded with controversy for firing the social media company's employees.
2. Bernard Arnault ($227.7 B)
While he initially worked for his father's construction family, the wealth of Bernard Arnault and his family can be attributed to their involvement in the luxury goods industry and strategic business decisions.
In 1987, Arnault orchestrated the merger of Louis Vuitton and Moët Hennessy, forming LVMH (Moët Hennessy Louis Vuitton). This move created a luxury conglomerate with a diverse portfolio of prestigious brands, including Louis Vuitton, Christian Dior, Fendi, Givenchy, Sephora, and Dom Pérignon.
In 2021, Arnault's LVMH acquired Tiffany & Co. for $15.8 billion, which is believed to be the largest luxury brand acquisition in history.
Agache, Arnault's holding company, is backing venture capital firm Aglaé Ventures, which invests in Netflix and TikTok's parent company, ByteDance.
The French business magnate briefly became the world's richest man at the end of 2022 until early 2023, after he surpassed Musk.
3. Larry Ellison ($153.1 B)
Larry Ellison co-founded software giant Oracle, of which he owns about 35%.
Ellison envisioned creating a more efficient and robust enterprise database technology. Oracle's innovative products gained traction, attracting large corporations as clients and positioning the company as a leader in the software industry.
Ellison relinquished his role as CEO of Oracle in 2014 after 37 years at the helm, but he is still the company's chairman and chief technology officer.
In 2021, his company acquired electronic health records company Cerner for $28.3 billion.
Ellison also sat on Tesla's board from December 2018 to August 2022 and still owns about 15 million shares in Musk's EV company.
4. Jeff Bezos ($148.5 B)
Jeff Bezos' remarkable journey to becoming one of the richest individuals in the world began when he founded Amazon in 1994 as an online bookstore operating out of his garage in Seattle, Washington.
Recognizing the immense potential of e-commerce, Bezos expanded the company's offerings beyond books, gradually transforming it into a global online marketplace for a wide range of products.
In the later years, Amazon ventured into the cloud storage business and moved into movie and series production through Prime Video.
He stepped down as Amazon's CEO in July 2021 but remains the company's chairman. That same month, Bezos went into space on a rocket through his Blue Origin company.
Bezos became the wealthiest person in the world in 2017 and again from 2018 to 2021.
5. Warren Buffett ($118.1 B)
Warren Buffett was called the "Oracle of Omaha" due to his exceptional investing skills, long-term perspective and disciplined approach to business.
A son of a U.S. congressman, Buffett's fascination with investing began at a young age. As a teenager, he worked various jobs and saved his money to invest in stocks. He read books on investing and studied the strategies of successful investors, developing a deep understanding of financial markets.
In 1965, Buffett and his investment firm purchased enough shares to take control of Berkshire Hathaway, a struggling textile manufacturing company.
Buffett was also known as a philanthropist after promising to donate over 99% of his wealth. Forbes estimated Buffett had donated over $51 billion, mainly to the Gates Foundation.
In 2010, he co-founded the Giving Pledge, a platform to commit billionaires to donate at least half their wealth to charitable causes.
6. Bill Gates ($117.6 B)
Bill Gates' passion for computer programming ignited his journey to become one of the world's wealthiest individuals.
He dropped out of Harvard to establish the software firm Microsoft with Paul Allen in 1975. Together, they developed and marketed software for personal computers, primarily focusing on operating systems.
Gates had the foresight to envision the potential of the emerging PC industry, and Microsoft's operating system, MS-DOS, became a dominant force in the market.
He was the company's CEO for 25 years and remained chairman until 2014.
Gates was first listed as a billionaire by Forbes in 1987 and became the wealthiest person in the world from 1995 through 2017, except in 2008 and from 2010 to 2013.
A philanthropist, Gates gave $59 billion to the Gates Foundation.
7. Larry Page ($104.6 B)
Larry Page's tremendous wealth was primarily a result of his co-founding of Google with fellow Stanford University Ph.D. student Sergey Brin in 1998.
They developed Google's revolutionary search engine algorithm, PageRank, which significantly improved search results by considering the relevance and popularity of web pages.
Page was Google's CEO from 1998 to 2001 and 2011 to 2015. He now serves as a board member at the search engine's parent company, Alphabet.
Page is also a founding investor in space exploration company Planetary Resources.
8. Steve Ballmer ($103.4 B)
Steve Ballmer amassed his massive wealth thanks to Microsoft, the software firm his Harvard classmate Gates co-founded.
Ballmer joined Microsoft in 1980 as the company's 30th employee, initially serving as the business manager. He was crucial in Microsoft's early years, contributing to its expansion and business development.
He rose through the ranks at Microsoft and became CEO in 2000, succeeding Bill Gates. During his tenure, he oversaw significant milestones and transformative initiatives.
Ballmer focused on driving the company's growth and expanding its product portfolio, including the successful launch of Windows XP, Windows 7 and Office 2007.
After he retired from Microsoft, he bought the NBA's Los Angeles Clippers for $2 billion and ramped up his philanthropy by putting over $2 billion into a donor-advised fund.
Ballmer and his wife also donated around $425 million to the University of Oregon to establish an institute focusing on children's behavioral and mental health needs.
9. Carlos Slim Helú ($101.5 B)
Carlos Slim Helú and his family control América Móvil, Latin America's biggest mobile telecom firm, easily becoming Mexico's richest person.
In 1990, Slim acquired a stake in Telmex, Mexico's national telecommunications company, and transformed it into a dominant player in the Mexican market. Slim's strategy involved modernizing the company's infrastructure, improving service quality and expanding its reach.
Slim diversified his investments across various Mexican industries, including finance, construction, mining, retail and real estate. He previously held a 17% stake in The New York Times.
10. Mark Zuckerberg ($100.9 B)
Mark Zuckerberg's wealth came mostly after starting Facebook, the world's largest social media platform.
In 2004, while he was a student at Harvard University, Zuckerberg co-founded Facebook with his college roommates. Initially created as a social networking platform for Harvard students, Facebook quickly expanded to other universities and became available to the general public.
Zuckerberg pursued strategic partnerships and acquisitions to enhance Facebook's offerings and expand its influence, including Instagram in 2012 and WhatsApp in 2014, which have grown into immensely popular platforms under Facebook's umbrella.
In November 2021, Facebook changed its name to Meta to reflect its focus on the metaverse.
Zuckerberg and his wife, Priscilla Chan, are also engaged in philanthropic work after launching the Chan Zuckerberg Initiative (CZI) in 2015.
CZI is focused on advancing education, scientific research and promoting equality.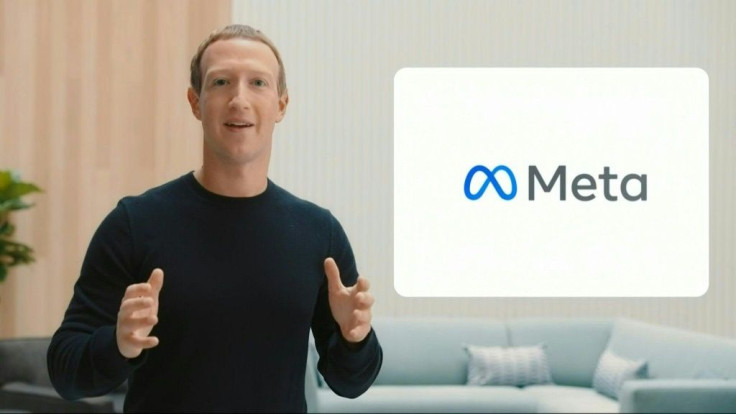 © Copyright IBTimes 2023. All rights reserved.