Sponsored Article
12 Best Percolator Coffee Pots On Amazon
This article uses affiliate links, which means if you purchase products through these links, we may earn a commission. Click here to see our
T&C
. For licensing please click
here
.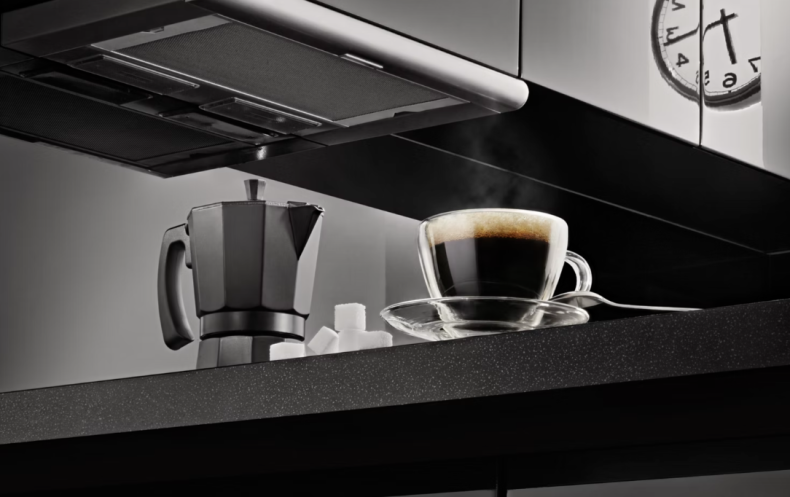 Before drip coffee machines became popular, coffee lovers used percolators to make delicious coffee.
Invented around 200 years ago, percolators cycle boiling water continuously through the coffee grounds to make a stronger brew. This removes some impurities of the coffee grounds, resulting in a more pleasant and strong-smelling brew.
Percolators are making a comeback among coffee lovers from all over the world. If you want to try it, here are 12 of the best percolator coffee pots on Amazon for your coffee needs.
Best Percolator Coffee Pots on Amazon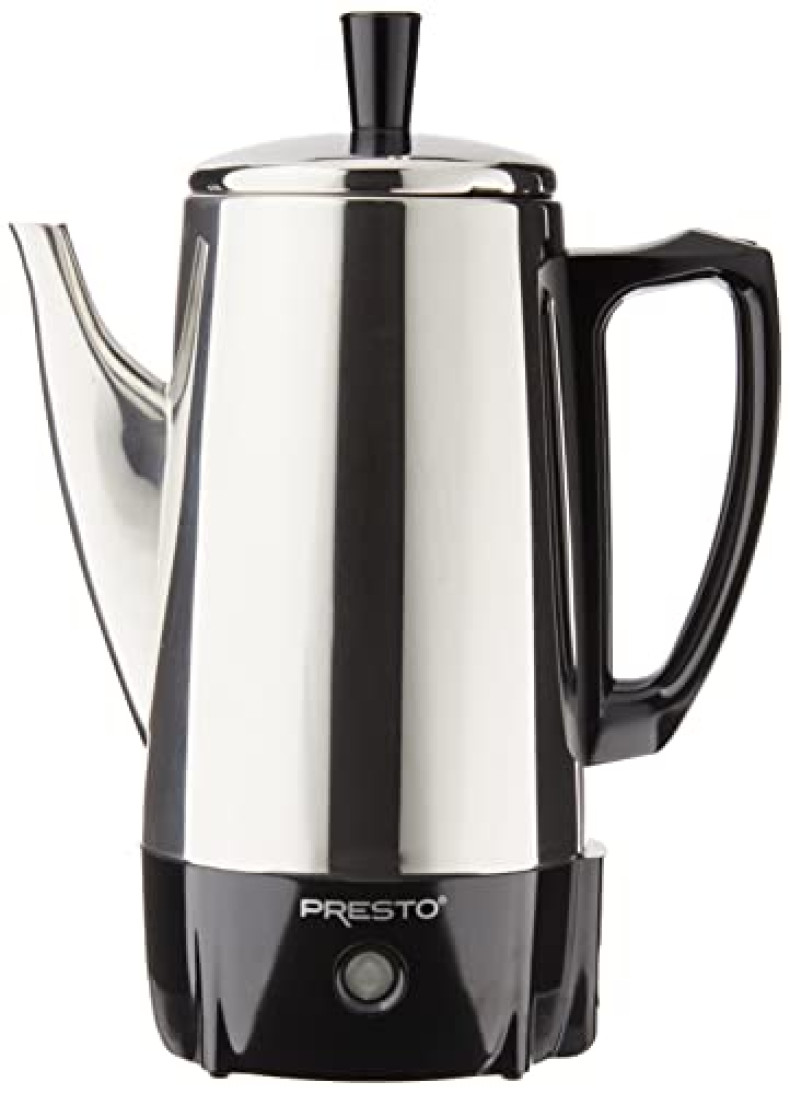 (photo from amazon.com)
Presto is known for its excellent percolator coffee pots like the Presto 6-Cup Coffee Percolator. It comes with all the features you expect from a percolator, while the one-year warranty ensures your money won't be wasted on a cheap product. Overall, it's an excellent choice.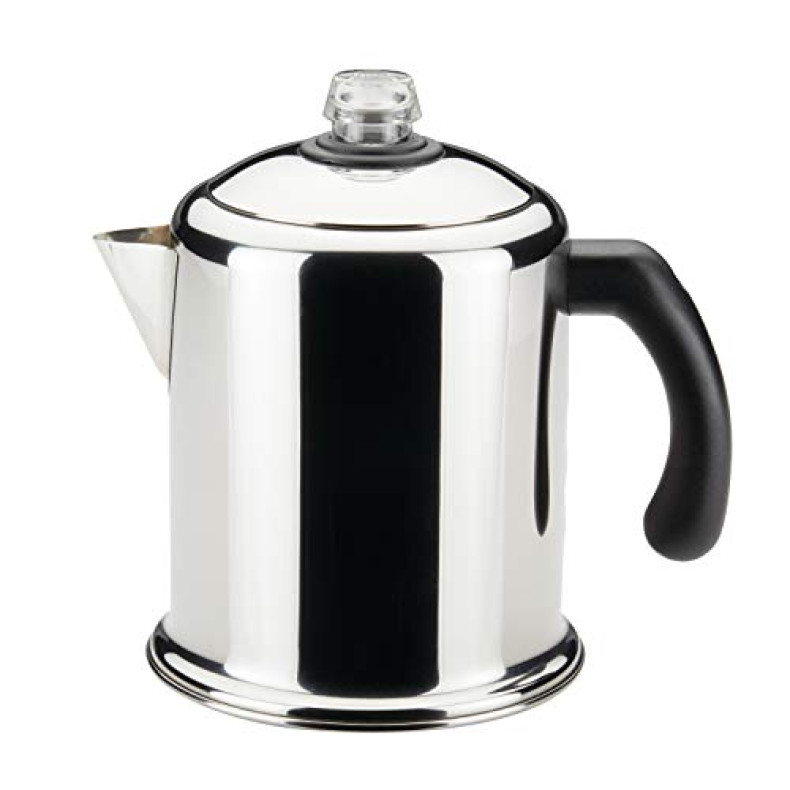 (photo from amazon.com)
Made by a trusted manufacturer, the Farberware 50124 is simple but functional. It has a stainless steel exterior, a permanent mesh filter and large reservoir that can produce up to eight cups of coffee. It's also dishwasher safe, making for a simple but highly useful tool in your kitchen.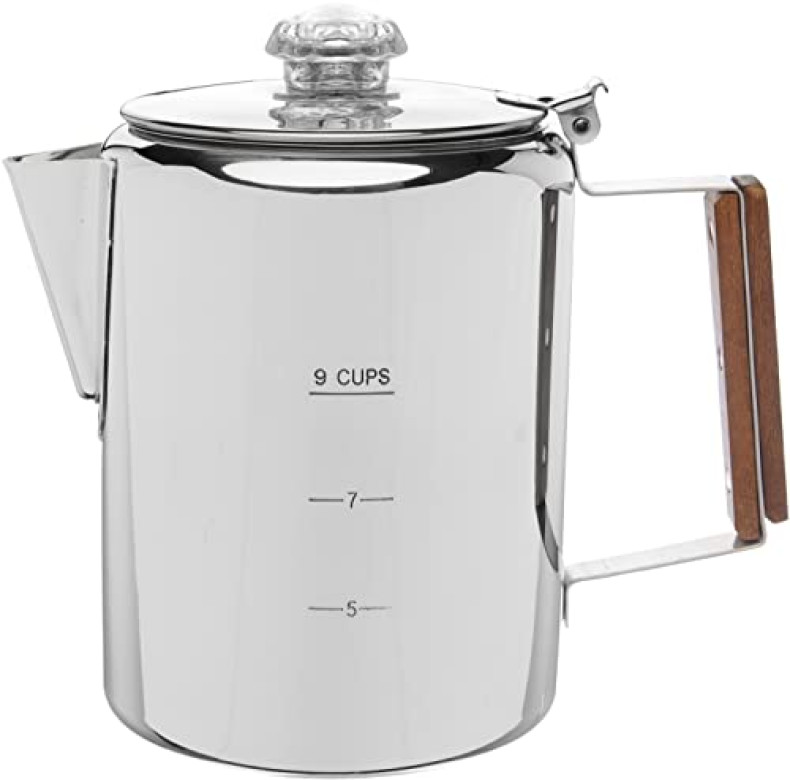 (photo from amazon.com)
The Coletti "Bozeman" 9-cup percolator uses fire to brew your coffee. It has a classic look and made from stainless steel, no aluminum or plastic. It can brew up to nine cups of coffee so you never have to worry about running out of coffee again.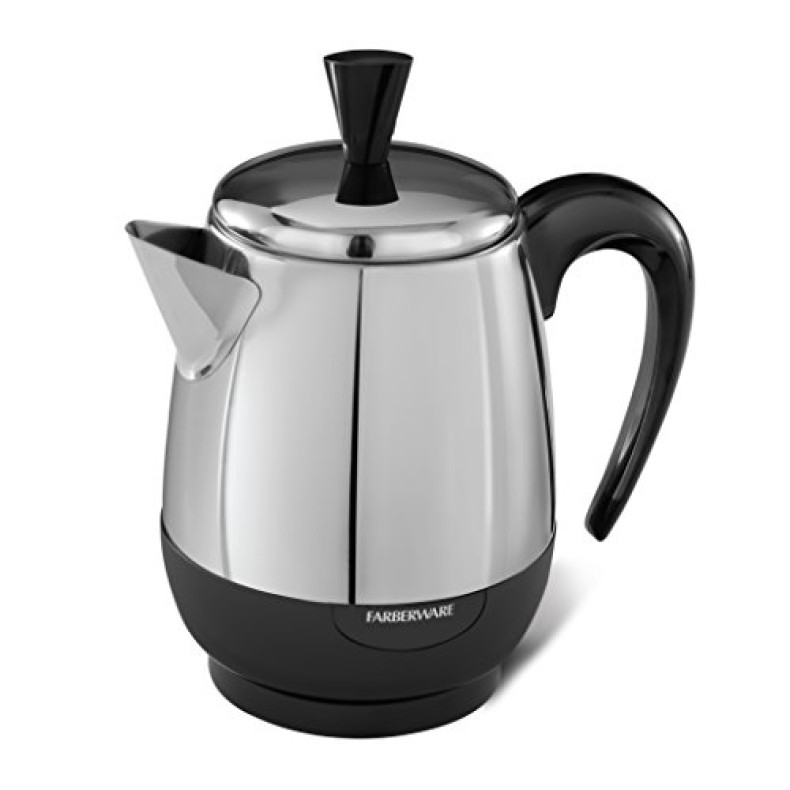 (photo from amazon.com)
If you have a small space, then this percolator perfectly fits your needs. It can make two to four cups of coffee. It has a streamlined design that makes it aesthetically pleasing. It also functions well so you won't have any trouble using it.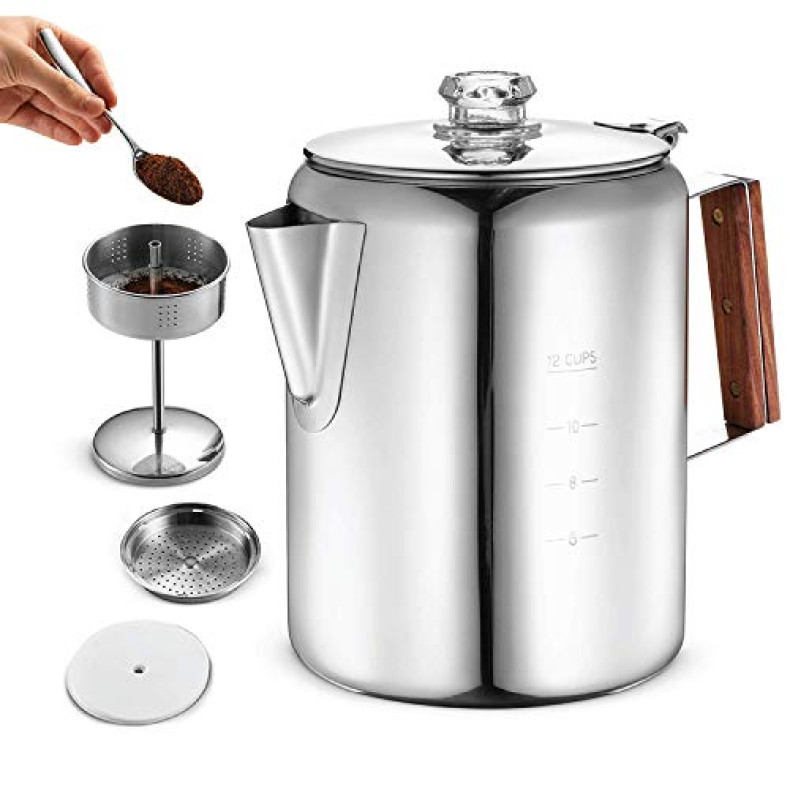 (photo from amazon.com)
If you want things to be easy, then this percolator is the perfect fit. It comes with instructions on how to make the best cup of coffee. It's also designed to be a no-frills, no-fuss device that's great to use at home.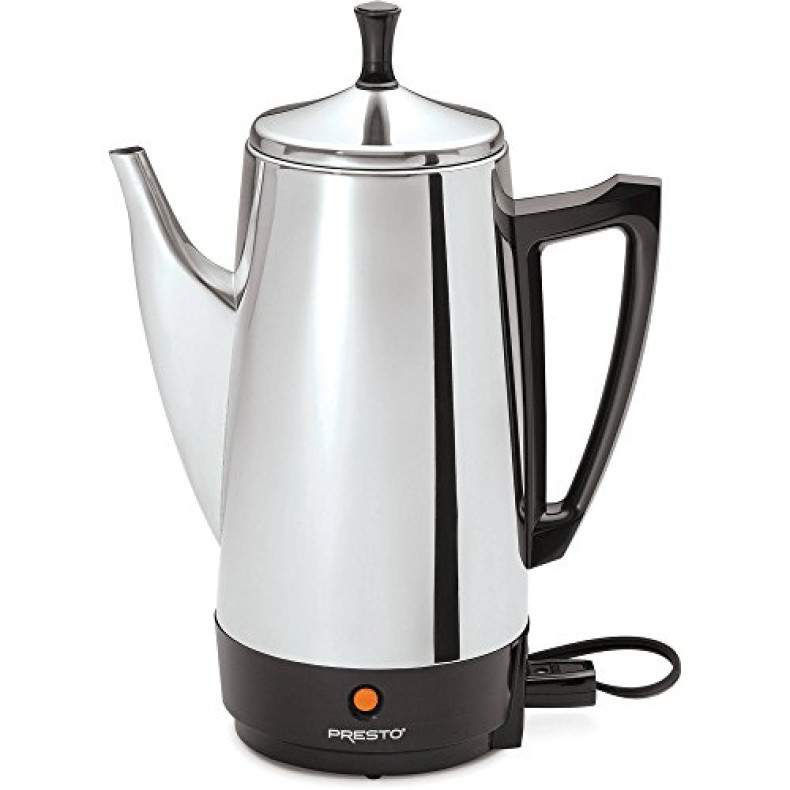 (photo from amazon.com)
If you find it hard to get through the day without a good cup of coffee, then the Mixpresso Electric Coffee Percolator is for you. It can brew from two to 12 cups of coffee. This electric percolator is made from stainless steel making it durable, while its sleek design means it will never look out of place in your kitchen.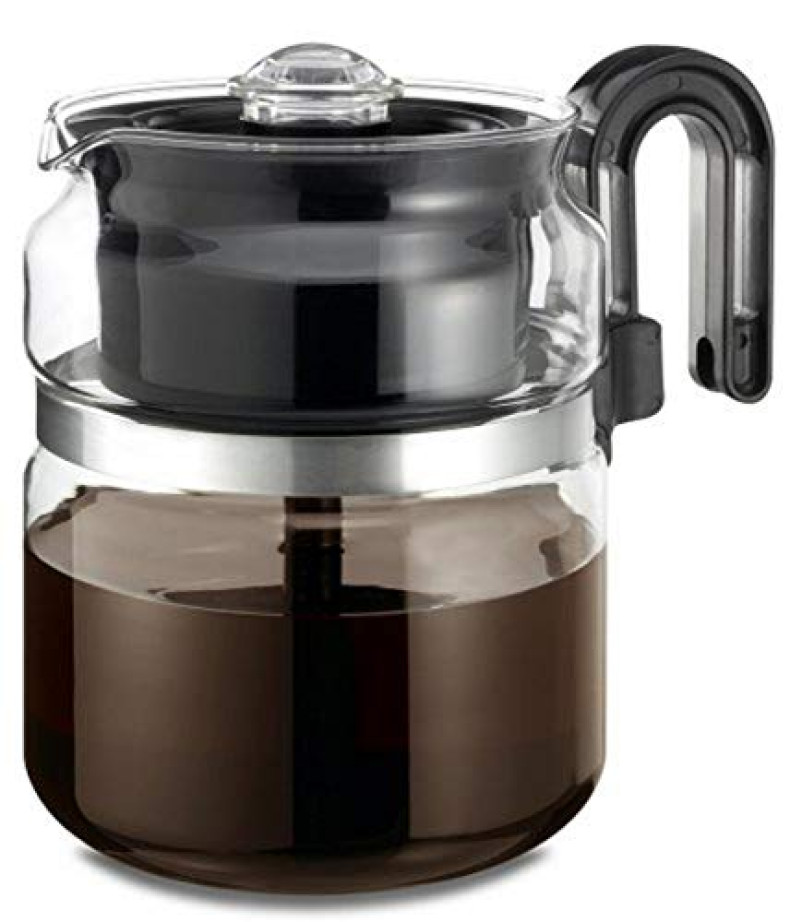 (photo from amazon.com)
If you want something that looks great on the kitchen counter, then check out the CAFÉ BREW Glass Percolator Coffee Pot. Made from BPA-free material and is dish-washer safe, it can make up to eight cups or 40 ounces of coffee. It's also made of clear, sturdy glass, so you can watch the coffee brewing while you wait.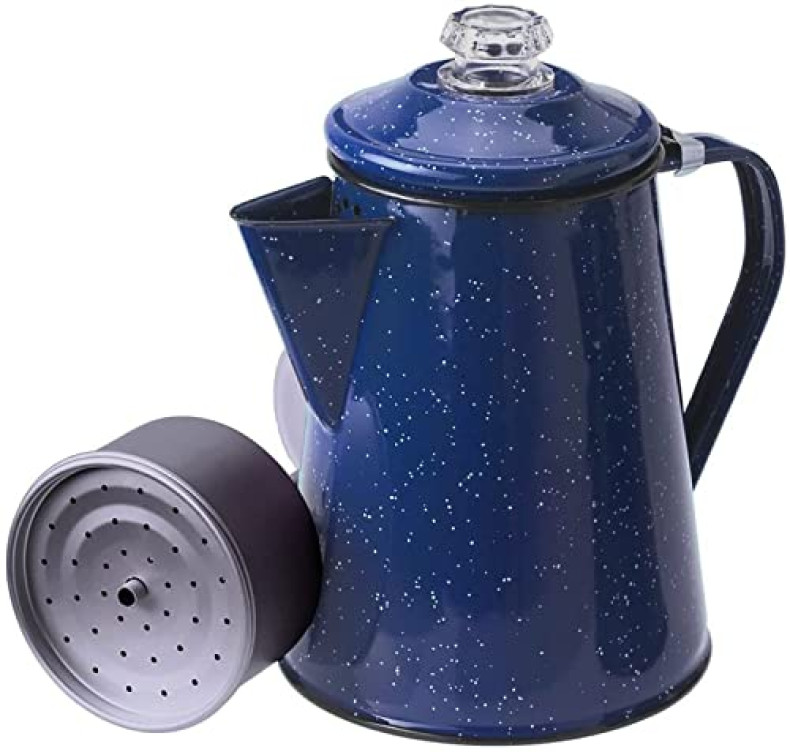 (photo from amazon.com)
One of the more unique coffee percolators in the market, the GSI Outdoors 8-Cup Percolator is very straightforward. Lightweight with a simple design, this percolator uses pre-heated water to brew your coffee. It also has a see-through knob so you can check on your coffee.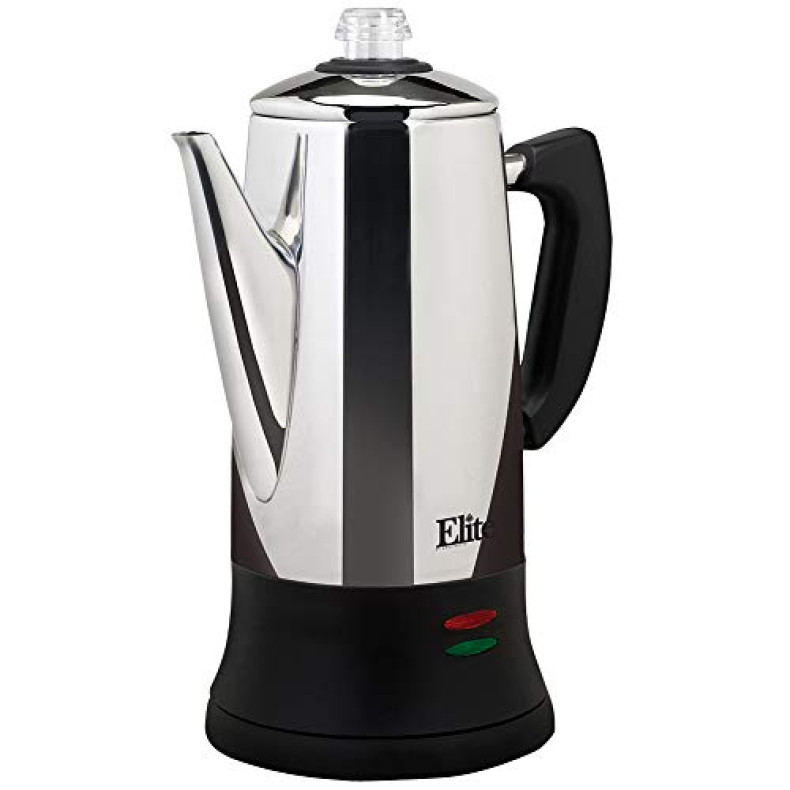 (photo from amazon.com)
If you want something that goes the extra mile, pick the Elite Platinum Maxi-Matic. Aside from the features, it also has a swivel base and 12-cup brewing capacity.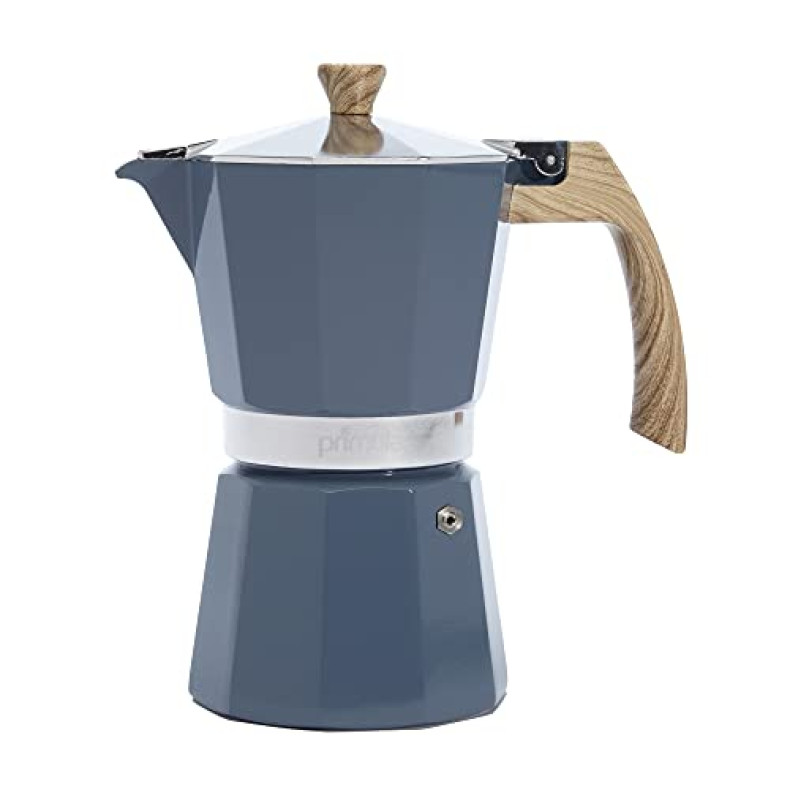 (photo from amazon.com)
Keep your morning brews fresh with the Primula Aluminum Stove Top Percolator Pot. It has a nice design and a durable build. This carefully-crafted percolator is easy to use and is suitable for making different types of coffee, including espresso, lattes, cappuccinos, Cuban coffee, mocha and so much more.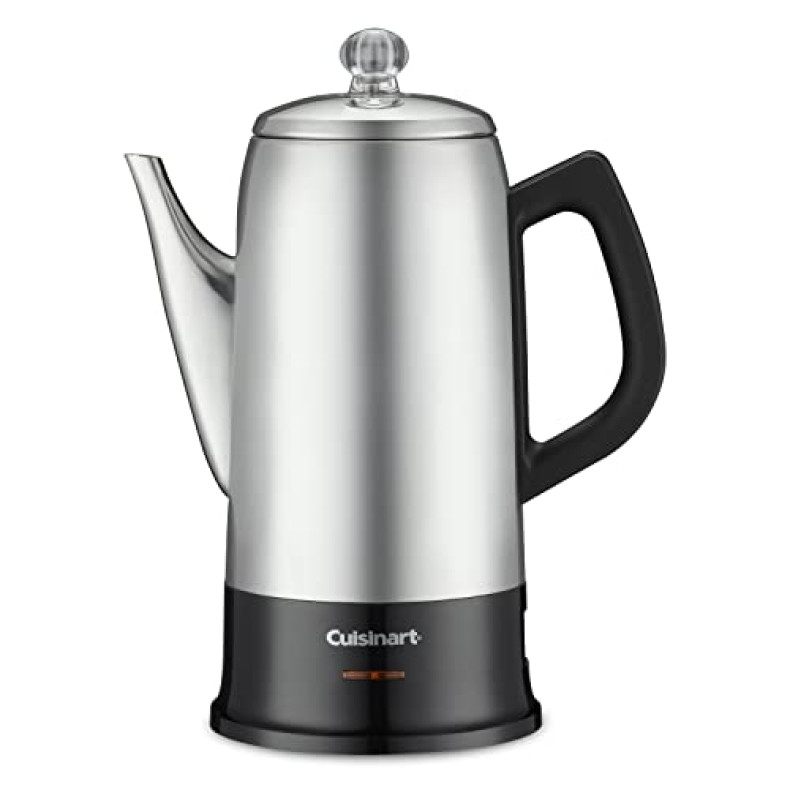 (photo from amazon.com)
Too busy to watch your percolator while it brews your coffee? Then get the Cuisinart Classic Percolator. As its an electric model, it further simplifies the process. This Percolator is designed for mess-free pouring, letting you pour coffee in style.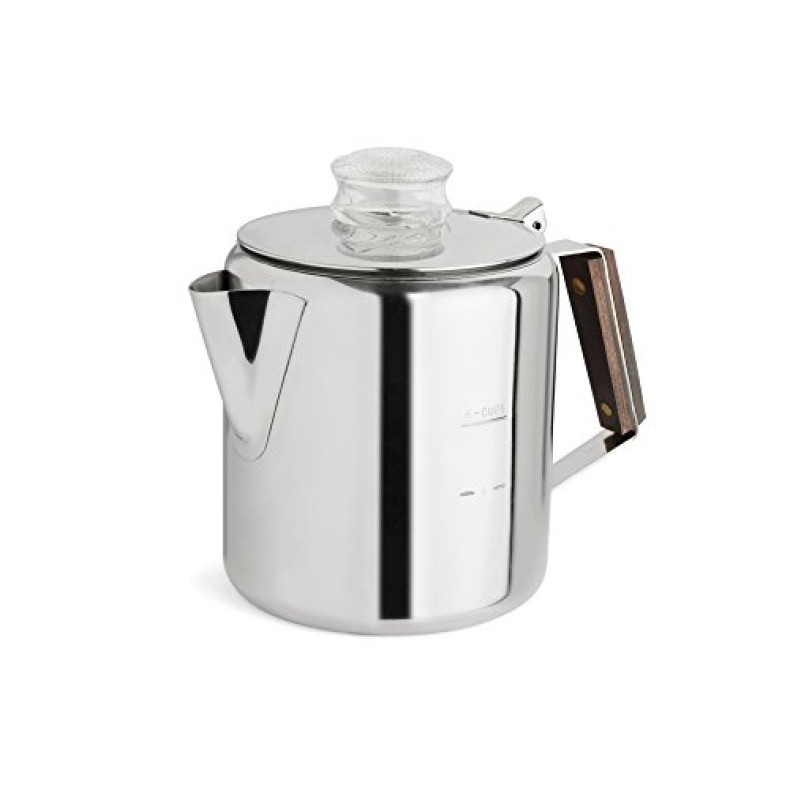 (photo from amazon.com)
Perfect for couples living in small spaces, this small but powerful percolator coffee pot can cover all your coffee needs. It has a stainless steel build and a laminated wood handle, while the pump and basket are made from aluminum. You can't go wrong with this coffee pot.