12 Best Slimming Cream For Tummy In 2020
This article uses affiliate links, which means if you purchase products through these links, we may earn a commission. Click here to see our
T&C
. For licensing please click
here
.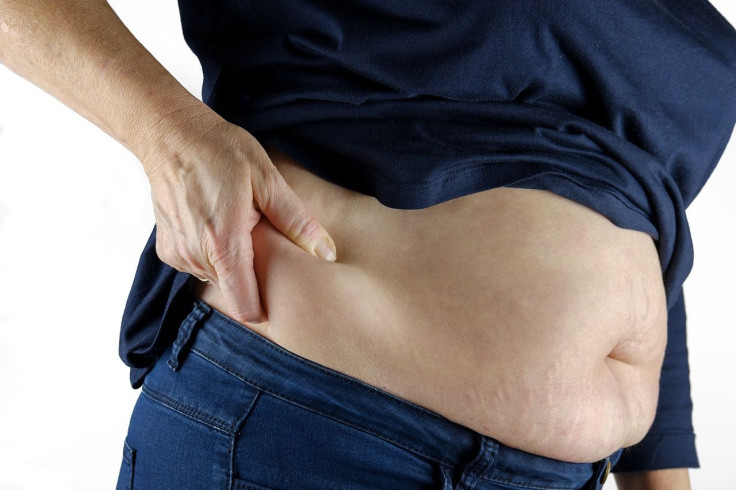 Having a flabby stomach can be inconvenient at best, and life-threatening at worst. You would probably think that you should start following a healthy diet and doing regular exercises to get rid of all the extra fat that is dangerously near your vital organs. However, after more than a month, you might find that doing these may not be enough to reduce, if not, completely eliminate it.
For that, you will need a slimming, fat-burning cream for your tummy. It can easily be applied to your stomach and other areas of your body that have hard-to-burn fat. Many are made with natural ingredients that aid in fat burning and are used either as a lotion or before/after a workout. All these make sure that you will never be bothered by a flabby tummy in the long term.
Here are the 12 best slimming creams for tummies in 2020:
1. RtopR Slimming Weight Loss Cream
(photo from amazon.com)
The RtopR Slimming Weight Loss Cream is made from a variety of natural ingredients that aid in weight loss, including emollient herbal extracts and mango essence, both of which work together to accelerate fat burning, speed up metabolism and lose weight. It not only helps you lose weight, but also works as a cellulite removal cream to tighten skin and get rid of cellulite.
2. Maple Holistics Ultra Moisturizing Hot Cream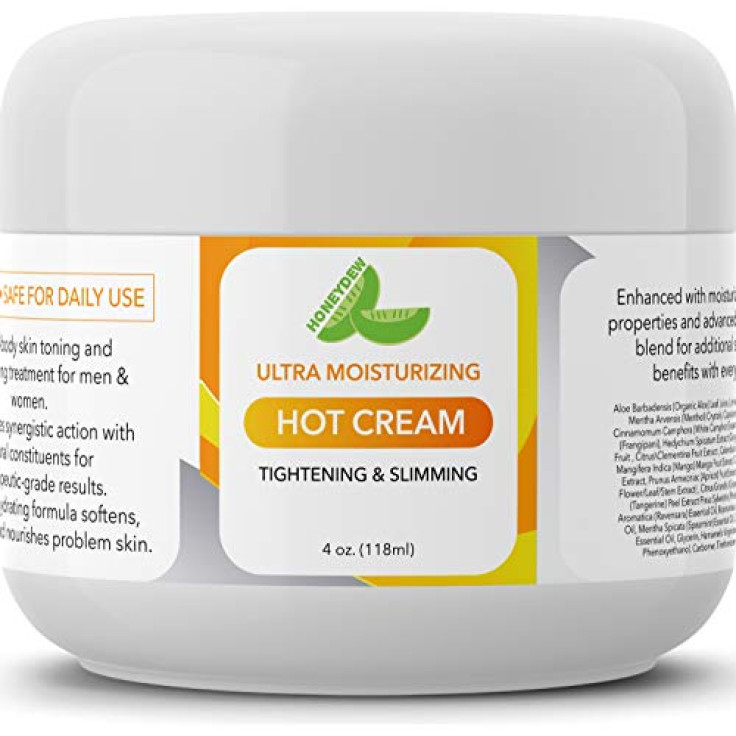 (photo from amazon.com)
Maple Holistics' Ultra Moisturizing Hot Cream helps not only in weight loss, but also in slowing down aging as well as in relaxing the muscles. This silicone- and paraben-free topical formula is made from organic ingredients such as tangerine and grapefruit which brighten skin and promoting collagen as well as elasticity; these give the cream skin-strengthening and fat-burning antioxidants and vitamins that your body needs.
3. TNT Pro Ignite (Coconut)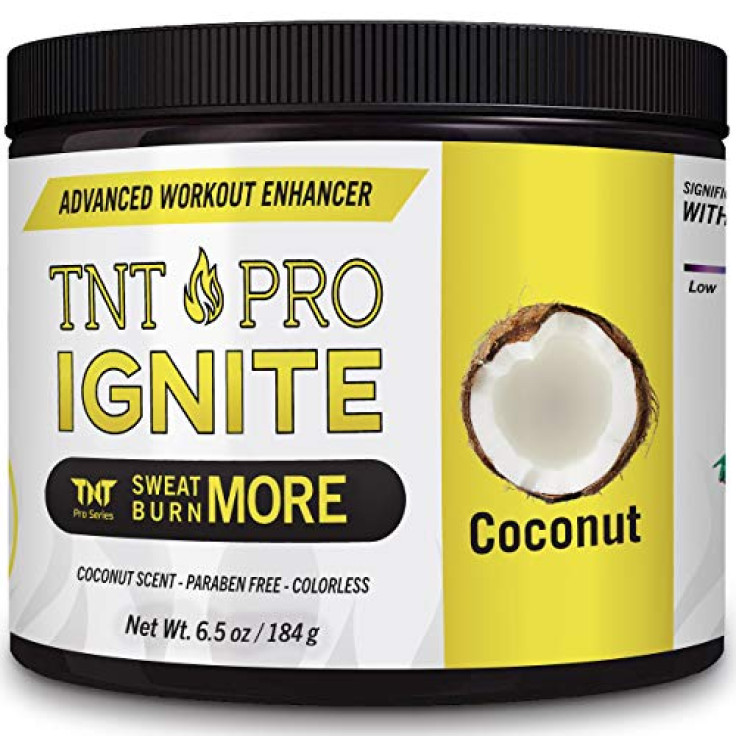 (photo from amazon.com)
The TNT Pro Ignited Coconut Cream has the power of the original TNT Pro Ignited, but added with healthy coconut oil, which has many health benefits -- among which is its role in skin health as well as in weight loss. It accelerates your body's warm-up and recovery time, so your metabolism switches to fat-burning mode faster, and also directly targets sweat glands to increase perspiration.
4. Zatural Therapeutic Hot Cream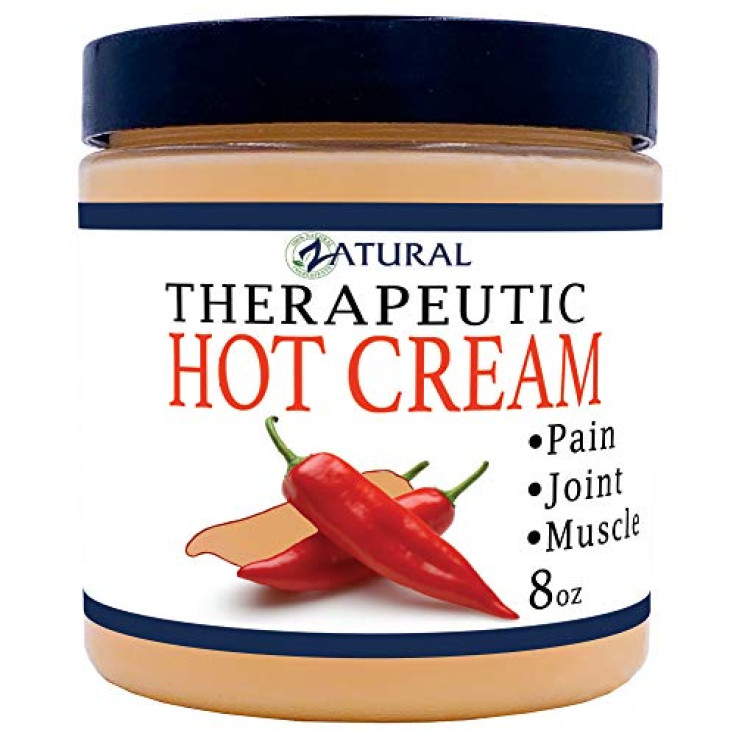 (photo from amazon.com)
Made with 100% natural ingredients, the Zatural Therapeutic Hot Cream offers natural assistance for pain, inflammation and cellulite. It can be used in three ways: as a joint and muscle pain reliever, for relaxing and therapeutic massage, and as a weight loss cream that helps burn fat, tighten skin and has anti-cellulite properties; the latter being because of the natural ingredients used in making the cream. (Note: In stock July 31.)
5. TNT Pro Ignite (Hemp)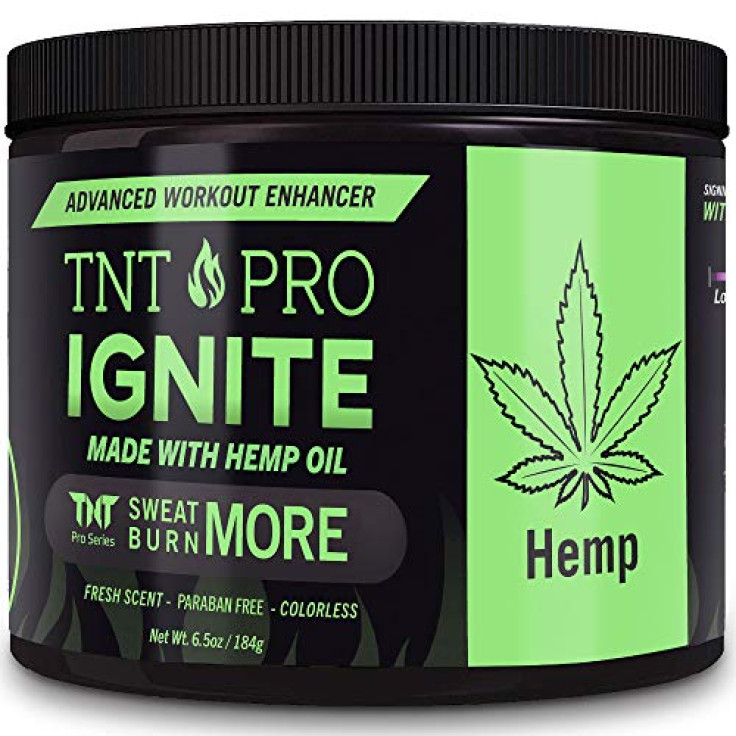 (photo from amazon.com)
The TNT Pro Ignite Special Hemp Edition delivers the same results as the original, but with the skin-friendly benefits of hemp oil, which include anti-inflammatory properties that help keep your skin moisturized. This freshly-scented, colorless and paraben-free cream targets the stomach and abdominal areas without the need for firming or anti-cellulite removal creams.
6. Honeydew Coffee Caffeine Firming Cream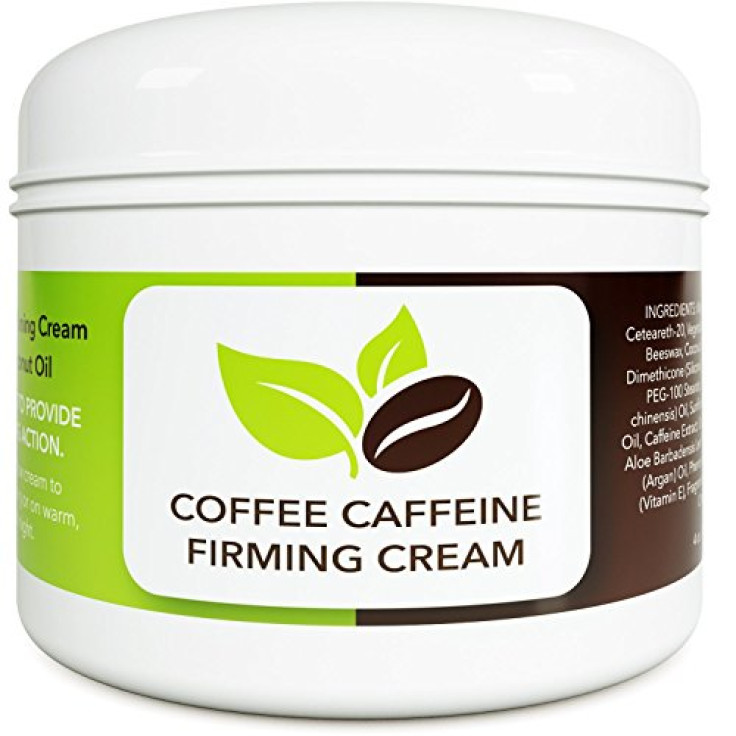 (photo from amazon.com)
Honeydew's Coffee Caffeine Firming Cream is created to tackle two skin problems -- aging and wrinkles -- in one. It utilizes the natural benefits of caffeine to firm and tone your skin, and eliminates cellulite while beautifying your skin via coconut oil. This formula is designed to eliminate skin irritants, eliminating bacteria while promoting even and toned skin, and minimizes dark puffy eyes, wrinkles and other signs of aging.
7. Brazilian Belle Cold Slim Gel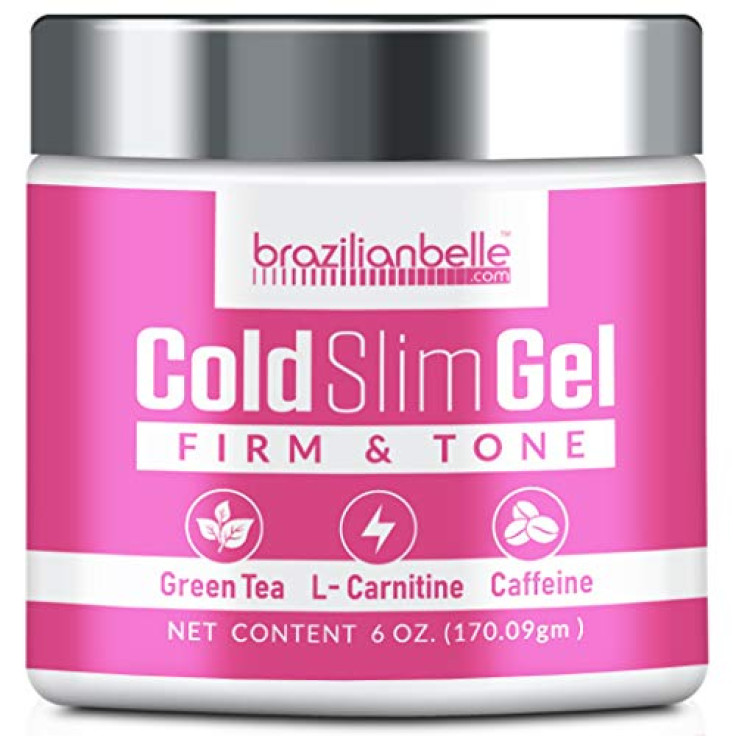 (photo from amazon.com)
Brazilian Belle's Cold Slim Gel helps make a difference in improving your complexion by promoting collagen and elastin production in your body. Made from 100% gentle yet powerful ingredients that aid in slimming, it can be applied on the stomach, arms, legs, calves, back and buttocks before any physical activity, with or without a body wrap.
8. Murara Hot Slim Cream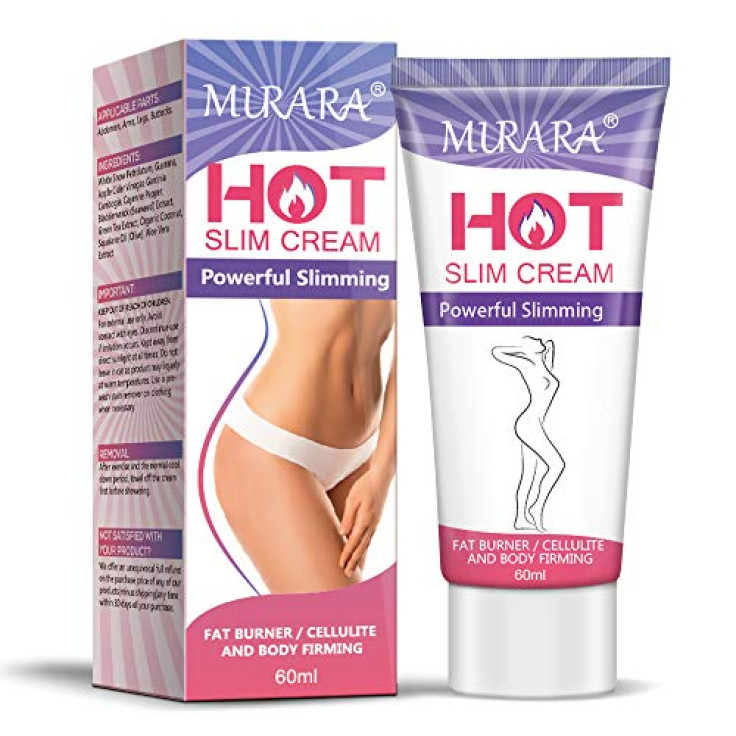 (photo from amazon.com)
The Murara Hot Slimming Cream not only eliminates persistent cellulite, but also burns away unwanted fat cells, all while working to prevent fat and cellulite from reemerging. Made with natural ingredients such as apple cider vinegar, green tea and aloe vera extracts, this anti-cellulite slimming cream is mild and easy to absorb, promoting faster burning of fat in areas where it is hard to burn such as the hands, thighs, legs and abdomen.
9. Aiqiusha Hot Slim Cream (2-Pack)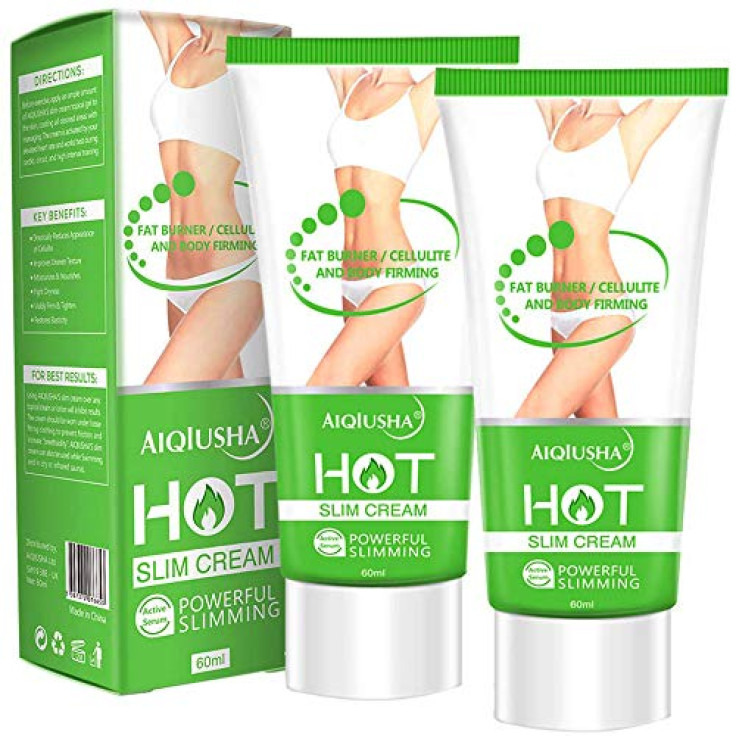 (photo from amazon.com)
Aiqiusha's Hot Slim Cream helps deal with cellulite in your body without worrying about preservatives, burning fats and accelerating the metabolism and weight loss process. Suitable for all kinds of skin, this slimming cream heats quickly, taking only a few minutes to heat up while in the shower. For better results, it can be used with a waist trainer daily while doing light workouts and long walks.
10. Elaimei Slim Cream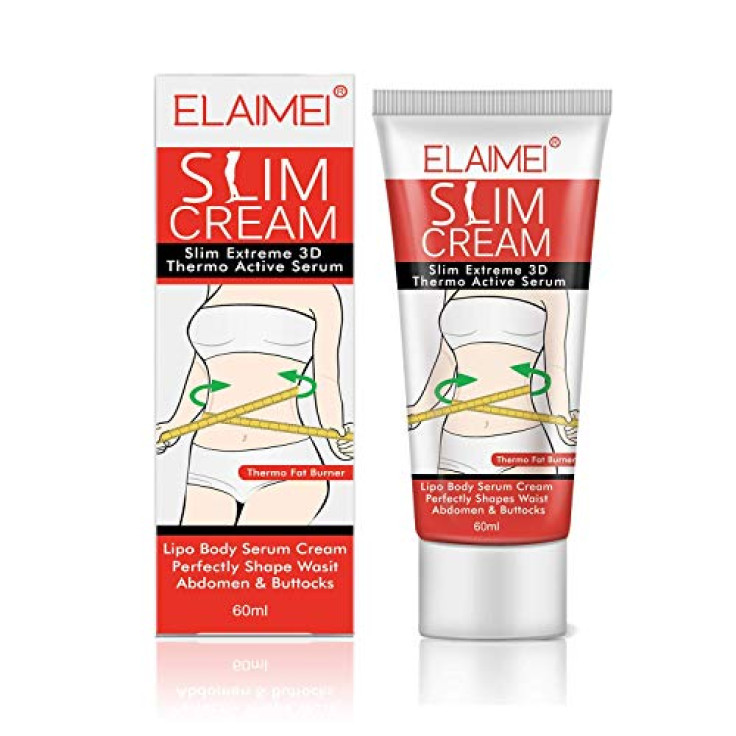 (photo from amazon.com)
Elaimei's Slim Cream helps reshape your body, promoting faster fat burning while eliminating fat cells and harmful toxins. It not only slims your waist, legs, arms, thighs and belly, but also moisturizes and nourishes to make your skin smooth and tender, helping shape your body the way you want it to be. It can also be used in massaging, as well as in reducing inflammation and alleviating aches.
11. Eveline Cosmetics Slim Extreme 4D With Night Lipo Shock Therapy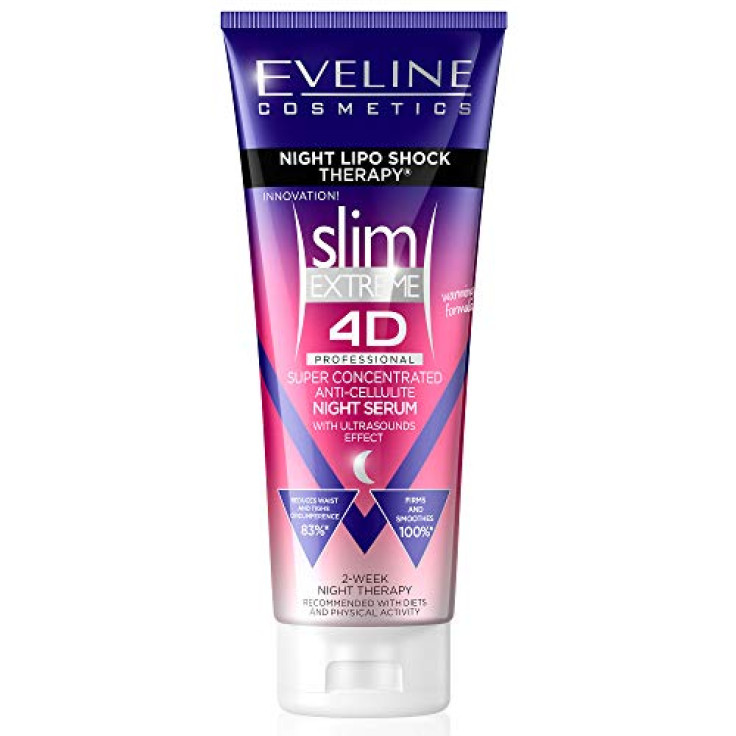 (photo from amazon.com)
Eveline Cosmetics' Slim Extreme 4D with Night Lipo Shock Therapy stimulates faster burning of subcutaneous fat while eliminating cellulite swelling and a feeling of heavy legs. It uses an advanced anti-cellulite night serum that is intended for two weeks of intensive slimming and firming therapy; this serum is recommended for use during diet, increased physical activity and as supplementation of daily anti-cellulite treatment.
12. Elaimei Sweat & Fat Burning Cream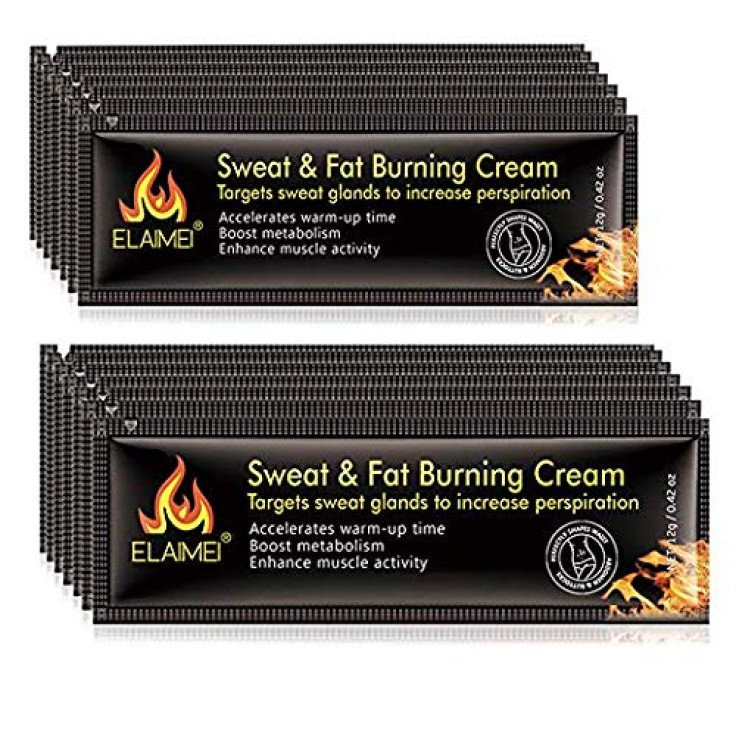 (photo from amazon.com)
With Elaimei's Sweat & Fat Burning Cream, you do not have to worry about time as it comes in easy-to-bring packets. It is simple to use: apply a pack on areas with stubborn, hard-to-burn fat such as the abs, legs arms and back. As it is made from natural ingredients, this slimming cream reduces edema caused by excessive sweating and does not contain harmful chemicals nor does it irritate your skin, making it suitable for all skin types.