12 Best Workout Face Masks To Keep You COVID-19 Safe During Running, Biking & Exercise
This article uses affiliate links, which means if you purchase products through these links, we may earn a commission. Click here to see our
T&C
.
Who would have thought that even with 2020 long gone and over, we'd still be dealing with the pandemic that made last year so horrible? Even more, who would have thought that we'd have to adjust this much?
Despite these setbacks, 2021 sees the world opening up more, with more and more cities allowing shops, restaurants and gyms to reopen given that they follow the restrictions. One such restriction is the wearing of face masks, which, of course, is our primary defense against the coronavirus.
What's evident, however, is that cloth masks are not the most suitable thing to wear during physical activity, especially more strenuous ones like exercising. They're not always breathable, and can even chaff the skin.
Fortunately, a number of manufacturers have addressed this cause, and have come up with face masks that are specially made for active movement, whether it's a workout, a quick run around the block or even biking. Here, we listed some of the best workout face masks available from Amazon, all made for people with active lifestyles:
1. AstroAI Face Mask Reusable Dust Mask with Filters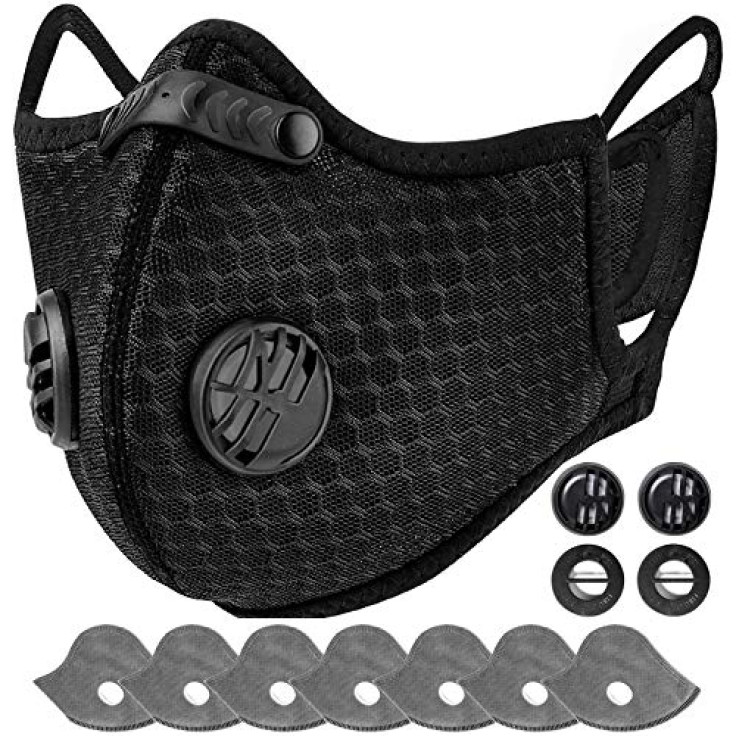 (photo from amazon.com)
First on the list is the AstroAI reusable dust face mask. Coming at a pretty fair price point, this face mask gives you a great overall package by featuring high comfort thanks to its premium nylon build and air valves that come with its own carbon filter system. It's also quite the looker, which means you can be both safe and stylish while you go for that run.
2. Safe+Mate x Case-Mate - Cloth Face Mask (3-Pack)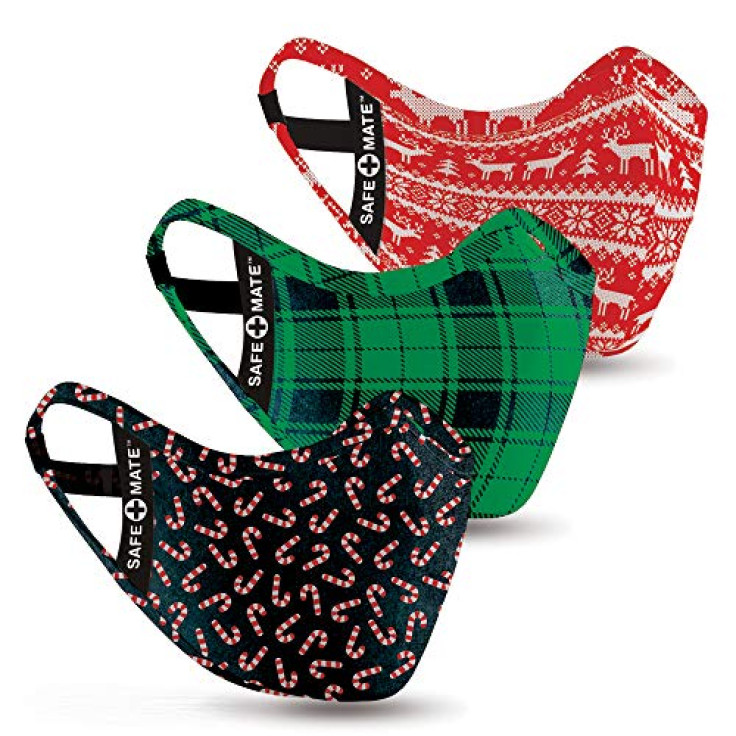 (photo from amazon.com)
Next is this three-pack, which is perfect not just for working out, but also for cooling down in between sets during your routine. Coming in three different designs, the masks are incredibly lightweight and comfortable to use while exercising, and also super breathable, so you won't get all fogged up and swampy. The price is also good, so you can't go wrong here.
3. PAMASE 3 Pcs Camo Hunting Face Mask for Biking
(photo from amazon.com)
Being a cyclist has its own set of wants and needs, especially under a global pandemic. As such, you'd be glad to know that the next time you go out for a spin, this three-pack from PAMASE has you covered. Made from high-quality moisture-wicking polyester and coming in a classic design, these super breathable face masks will not only keep you safe from air pollutants and viruses, but also protect you from sunburn and heat.
4. Sports Mask S-1 Training face mask (Sports Mask Grey)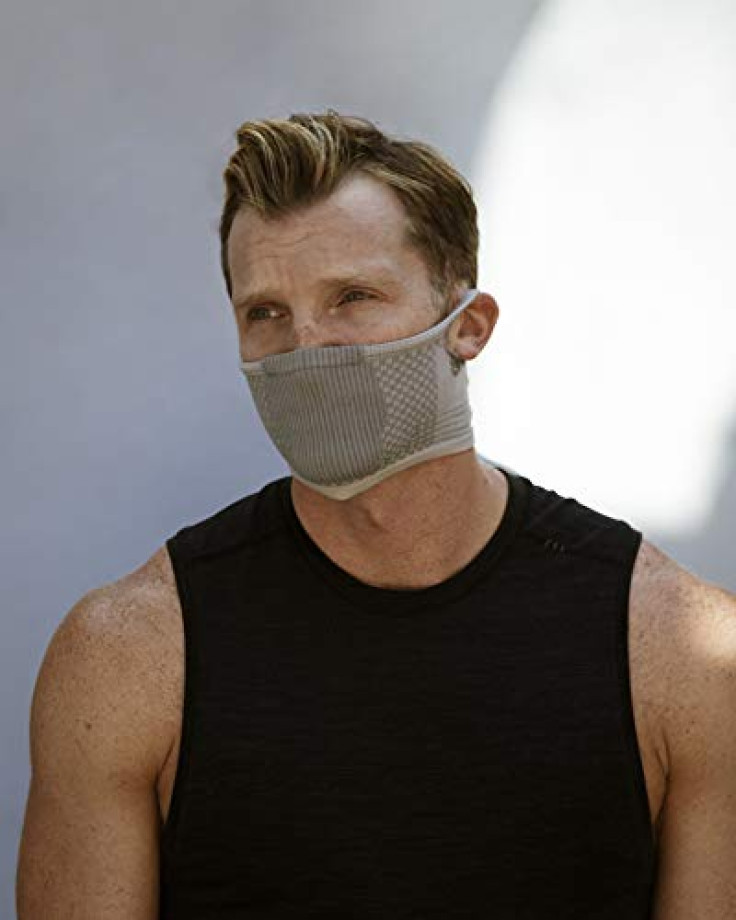 (photo from amazon.com)
Manufactured to be one of the comfiest face masks you can get for a bargain price today, these headband-style masks features MICROKNIT filter fabric that blocks 99 percent of ultra fine dust particles, keeping you safe from all sorts of pollutants. It's also super stretchy, and doesn't easily come off, making it perfect for big workouts.
5. Mission Cooling Neck Gaiter and Face Mask, Cools When Wet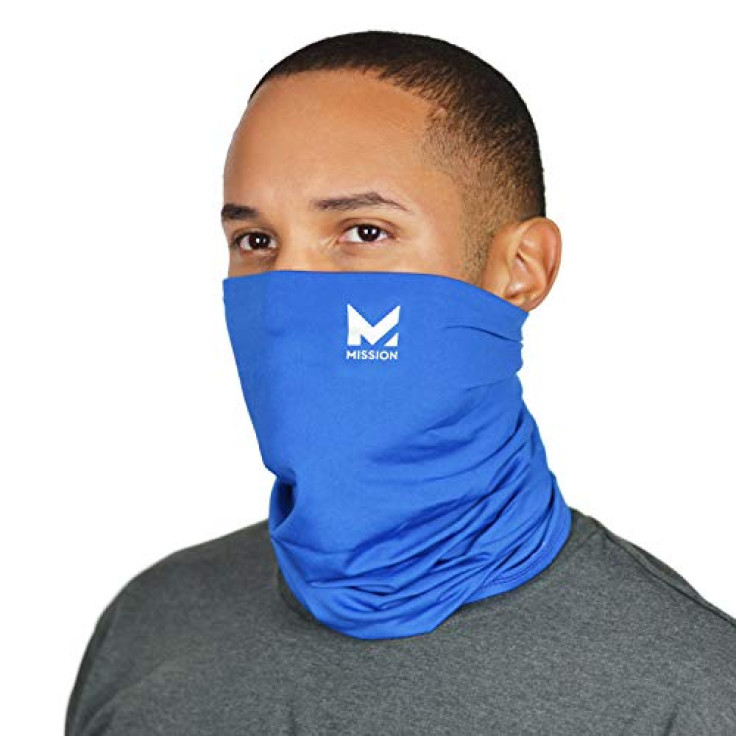 (photo from amazon.com)
Face-covering and fully machine washable, this highly reviewed neck gaiter is perfect for running under the hot and blistering sun, as its material cools to 30 degrees below average body temperature and stays that way for two hours. It also helps protect you from the sun, as well as the coronavirus. So what's not to love?
6. SKL Neck Gaiter Summer Face Mask with Ear Loops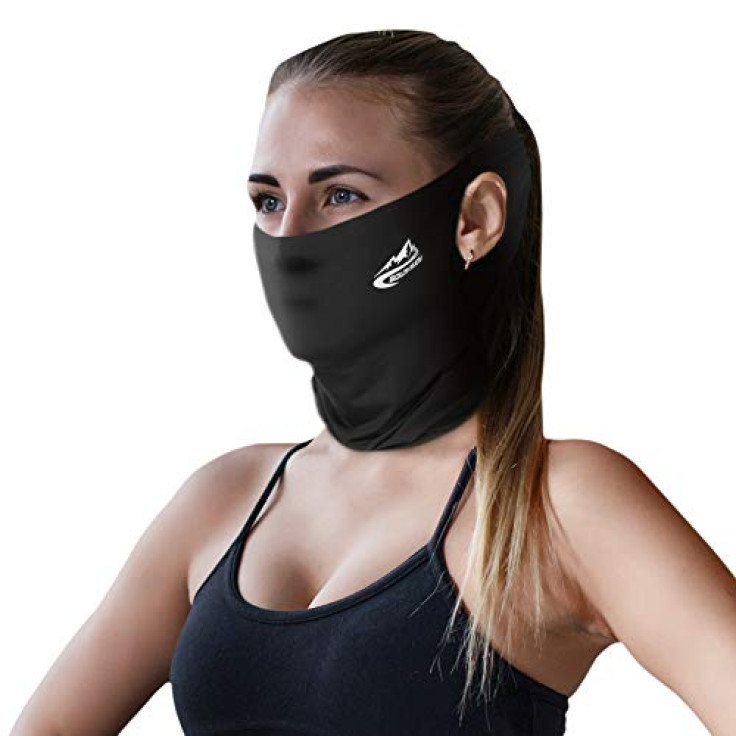 (photo from amazon.com)
Another neck gaiter-styled mask, this one from SKL keeps the whole thing tighter to your face, making it harder for any airborne particles to slip through. It's also made from a moisture-wicking material to make sure you keep cool under the sun while doing your workout routine. Comes at a great price as well.
7. Mask With A Mission - 4 Layer Cloth Face Mask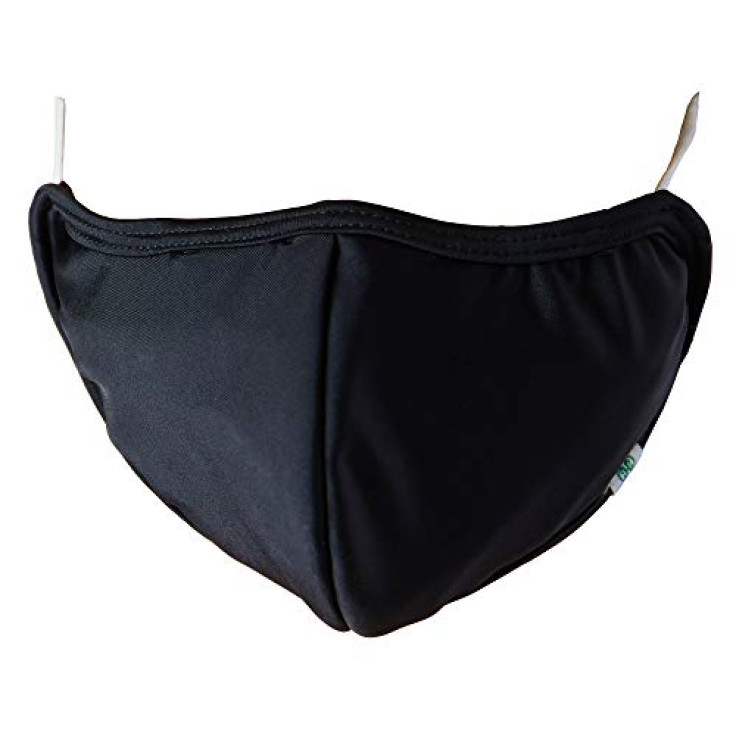 (photo from amazon.com)
If face masks with three layers of protection just doesn't cut it for you, then how about one with an extra layer made with nanotech coating? Because this face mask will give you just that. Using nano copper and silver ions to repel germs and particles, this mask can be used up to 30 times before needing to get washed, making it great for long periods of wear outside the house when you're getting your sweat on.
8. BUFF Lightweight Merino Wool Multifunctional Headwear, Grey
(photo from amazon.com)
If you're gonna be outside being active for a long period of time, then this head and face covering from Buffs should serve you well. Made from lightweight merino wool to help regulate your temperature and given an antimicrobial treatment to keep you clean and safe, this face covering guarantees your safety while you're outside hiking for hours on end.
9. Dust and Sports Cover Mask with 6 Filters
(photo from amazon.com)
Breathable and reusable, this sports face mask by Aabeloy is made for those who lead an active lifestyle, thanks to its quality build and five-layer filter protection that keeps any airborne germs out of your way. Made from nylon and spandex, it's also quite comfortable to wear, and even has an adjustable nose bridge to better suit your face.
10. 4 Pack Headband with Buttons for Face Mask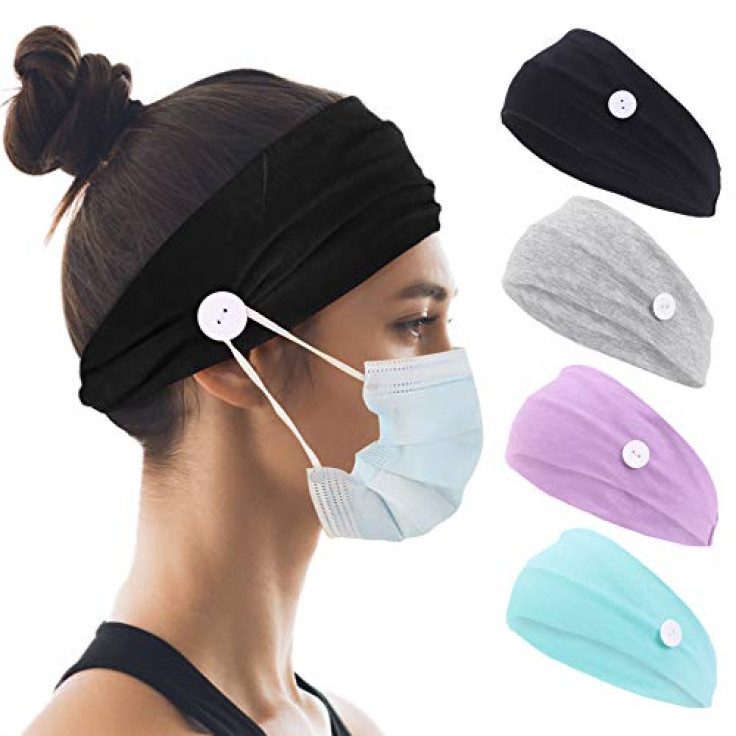 (photo from amazon.com)
For less strenuous workout routines, this 4-pack headband with buttons for your face mask should do the trick. Made for physical activities, all of the headbands are made from elastic cloth fabric to ensure they're comfortable and include buttons you can clip your face mask on to make sure it doesn't fall. The price is also very affordable, making this 4-pack a real bang for your buck.
11. QueensFace Outdoor Face Mask (Gray)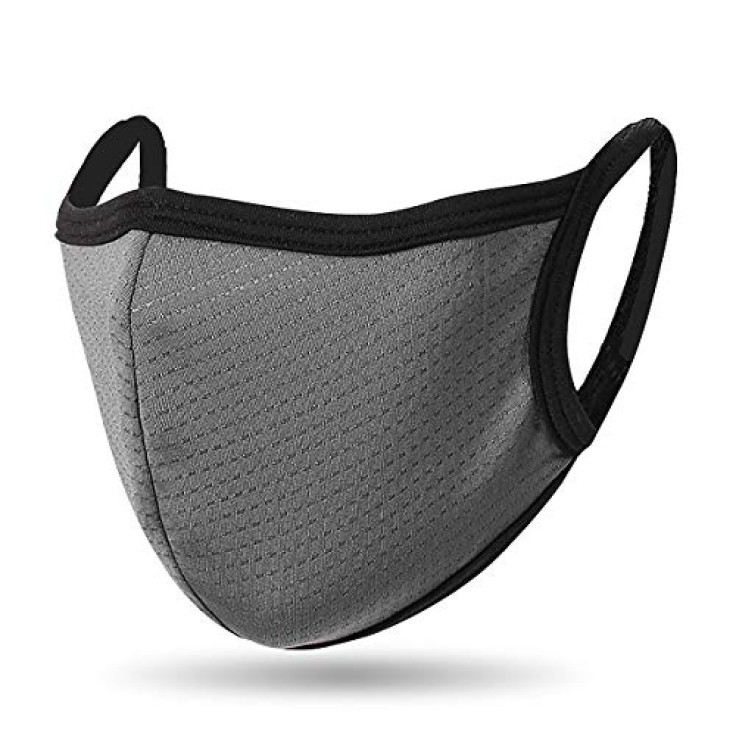 (photo from amazon.com)
Simple but effective, this breathable face mask is made for running and riding, letting you breathe easy while still providing fair protection against airborne pollutants and viruses. Highly-rated and affordable, this mask should be your new everyday companion in the new normal.
12. Rawlings Sports Performance Face Mask, Black (Adult/Large)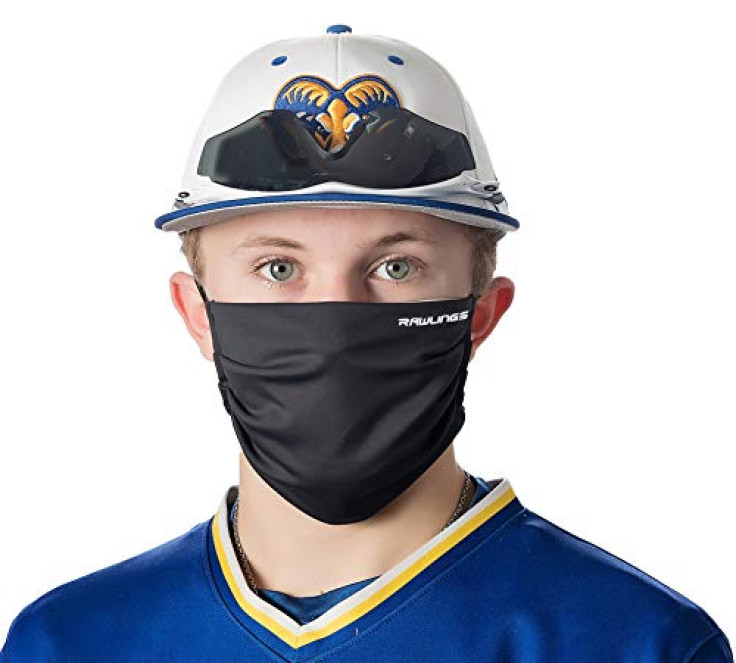 (photo from amazon.com)
Especially designed for athletic wear, this sports performance face mask is handcrafted in the USA, and features and around-the-head band to make sure it doesn't fall off, moisture wicking material to make it breathable, and anti-microbial layers that passes CDC standards. It's also quite affordable to boot, making it a great find.